Friday's qualifying was nothing short of intense. A conscious decision to make the jumps larger than the previous year quickly separated the men from the boys.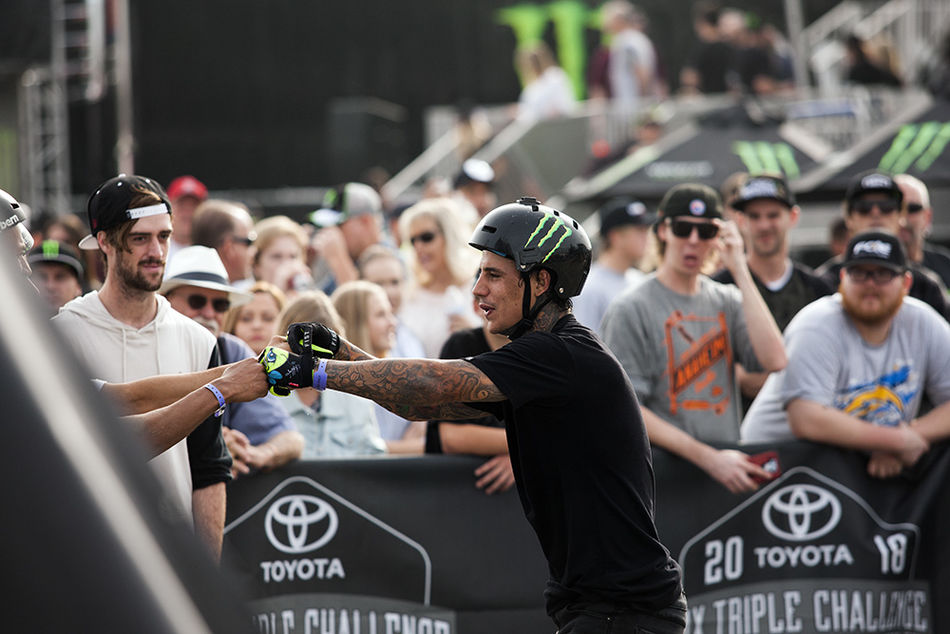 At the end of the day it was Monster Energy's own James Foster at top seed after pulling his first ever backflip suicide triple barspin, who was kindly reminded by announcer and BMX legend Jamie Bestwick that this was "still just qualifying." Having set the tone for Saturday, the semi finals were a whirlwind as 16 riders battled for the eight spots in the finals. Unfortunately, Foster couldn't replicate the same level and didn't put it together, but the finals were still stacked with Monster Energy riders dominating courtesy of Baldock, Walker, Pat Casey, Kevin Peraza, and Brian Fox.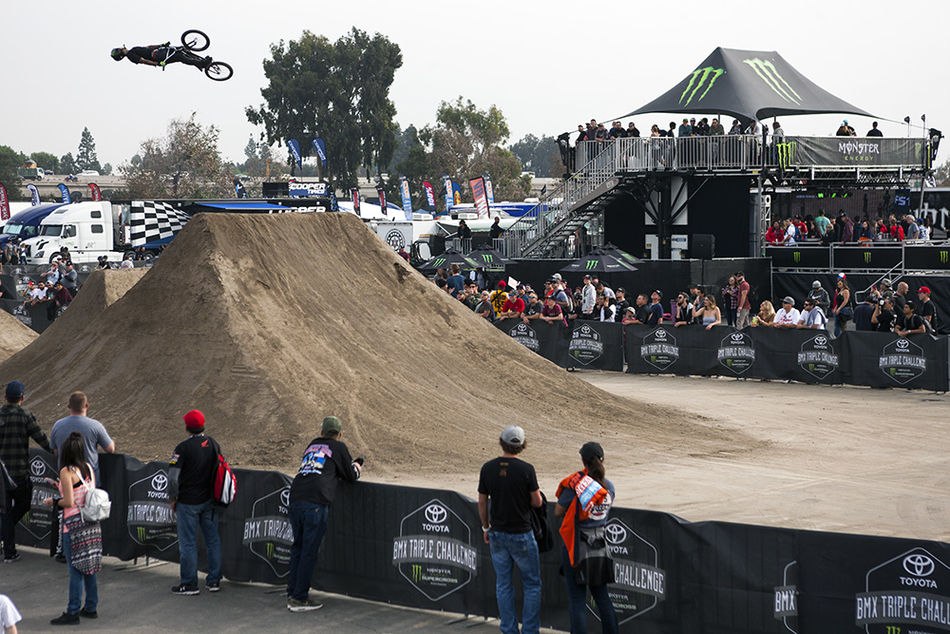 In the finals, everyone had to step up their game. Triple tailwhips, 360 tailwhip-to-tailwhip back, and backflip barspin-to-tailwhips all seemed pretty casual. And this two-jump, winner takes all event made sure everyone had to put down their best. Fox went down hard on a double backflip, but came back to pull it clean with a 720 over the last set. Casey did several 360 triple tailwhips over the first set, but couldn't stay tires down on a cash roll barspin afterward. Somehow, Walker stomped every single one of his runs, but it was his backflip barspin-to-tailwhip followed by a 360 double downside whip-to-barspin that got him third place. Last year's overall series champion, Baldock, stomped a backflip barspin-to-barspin and his now-signature 720 double tailwhip for second.
Being a point series, both Baldock and Walker will be looking to improve and stay consistent at the second stop in Glendale, Arizona, on January 26-27, and will keep their eyes on the overall championship in Arlington, Texas on February 16-17. Stay tuned.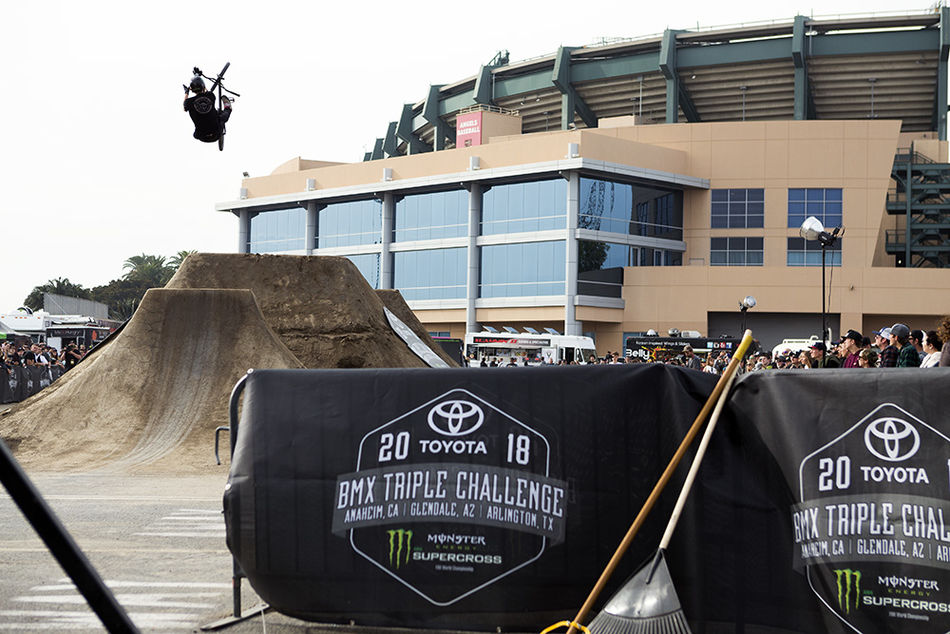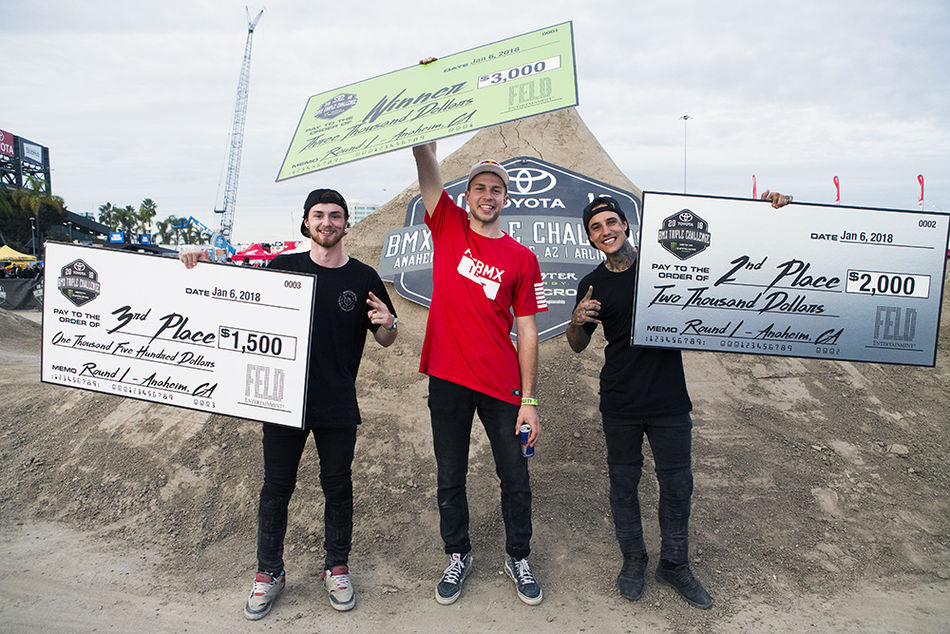 Pics by Monster Energy/Ryan Fudger