flip, grind, whip, manual, spin and transfer and in the end €1000,= was split in between winner Tobias Freigang, Tom Weikert (2nd) and Kilian Roth (3rd) while a few goodies went to Chris Halbritter, Flo and Jennifer Rab.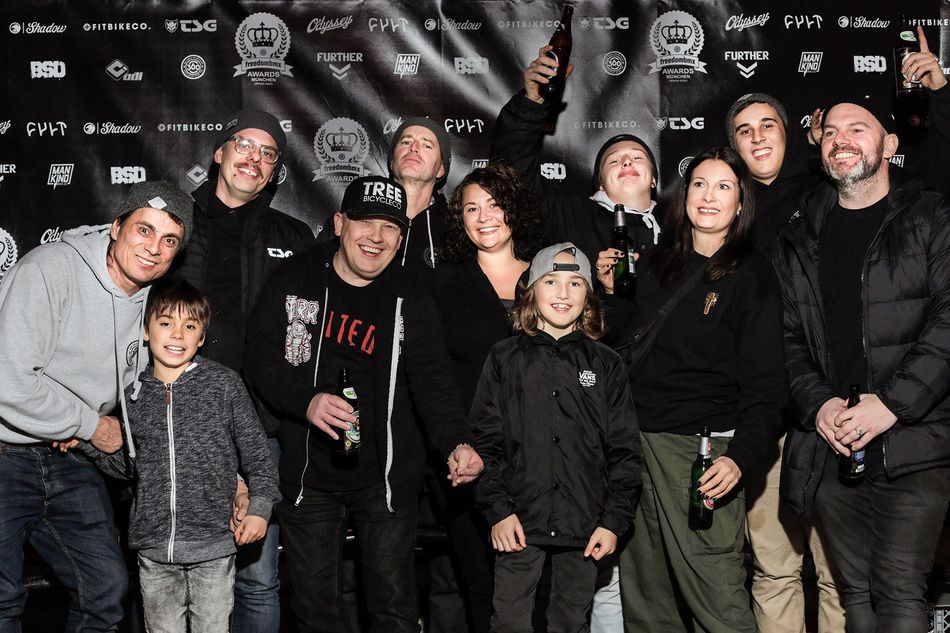 But the big moment started later that night, the moment of truth; the Freedom BMX Awards. First up was the Lifetime BMX achievement award which was a big one to start with. All nominated people deserved one but only one can win. The awards went to Wolfgang Fritscher (R.I.P.) who was the one keeping the riders rolling at numerous BMX events through his Rabbit BMX Pick-up and trailer. Well deserved and I'm sure the others on the list are up next in the years to come.
Company of the year: Wethepeople. It's just hard to beat this German BMX company. They simply make good stuff and support a whole bunch of great German riders.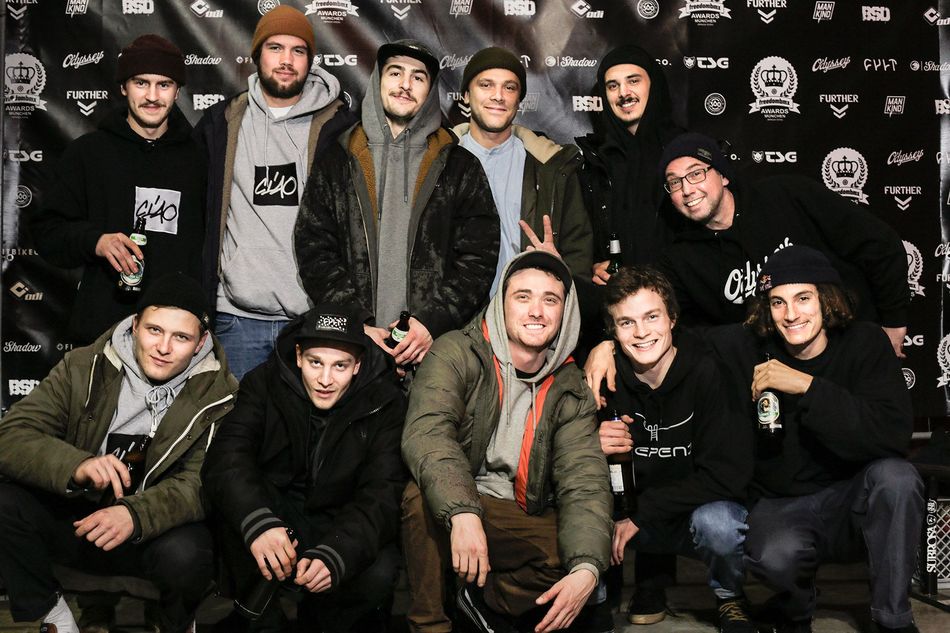 Harry Schmidt was on his way to Taiwan once again so Bodo Hellwig of WTP distributor Sport Import picked up the award. The Italian in the house sure had something to do with the International Rider of the Year award. Simone Barraco was well happy to receive the award and bring it home to Italy. Webvideo of the year was a tough one with plenty of good clips to choose from. Bruno Hoffman's Welcome to Vans Global did it and a special thanks from Bruno went to Rich Forne for his hard work on the video. The next award winner wasn't there in person to pick up the Dirt Rider of the Year award. Paul Thoelen did put together a video message from the beach of New Zealand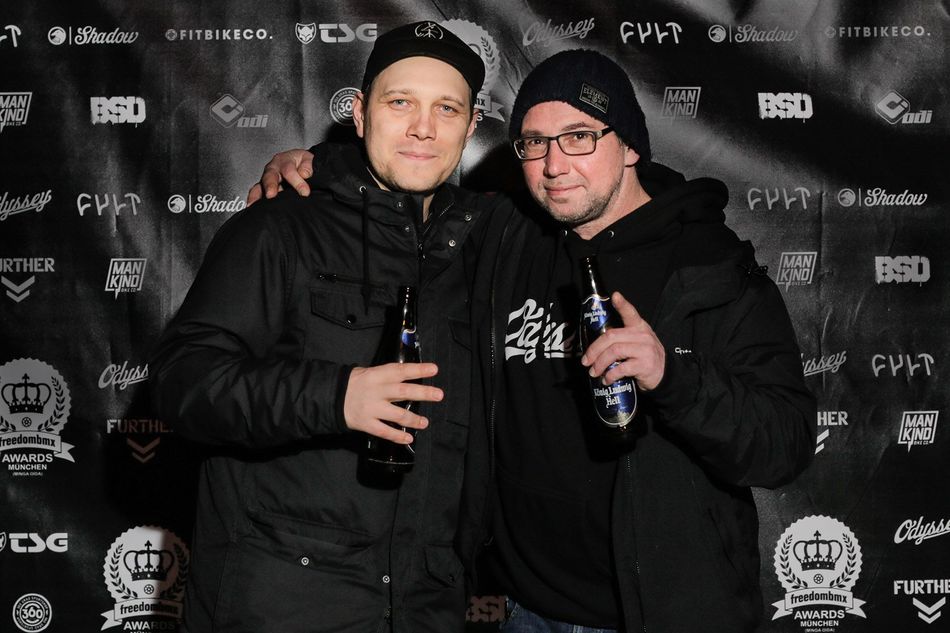 and accepted the Dirt trophy. Like last year Kevin Nikulski won the Freedom BMX Flatland rider of the year award and Park rider of the year went to Felix Prangenberg who also picked up the Street rider award making it two for P-Berg. Park of the year went to the amazing Mellowpark in Berlin and with their M-Project that place will be hard to beat in the future although there are plenty of great parks all over Germany some of which are Wendelstein, Bielefeld, and of course the Schlachthof-park in Flensburg.
The special backdrop was used for pics. Beers were flowing. The party went off. Pure celebration in Munich at the Freedom BMX Awards. Bring on 2019.
BdJ
Pics by Freedom BMX