feature. This new course requires a lot of creativity from the riders and made for a super exciting event with a lot of surprises. The 2 run format of the competition proved useful for second place Japanese athlete Rim Nakamura who crashed on his first run and last year's champion Daniel Dhers who also crashed but still managed to qualify. Brandon Lupos from Australia finished top and we can't wait to see what he has in store for us in tomorrow's final.
WATCH THE UCI BMX FREESTYLE PARK SEMI FINAL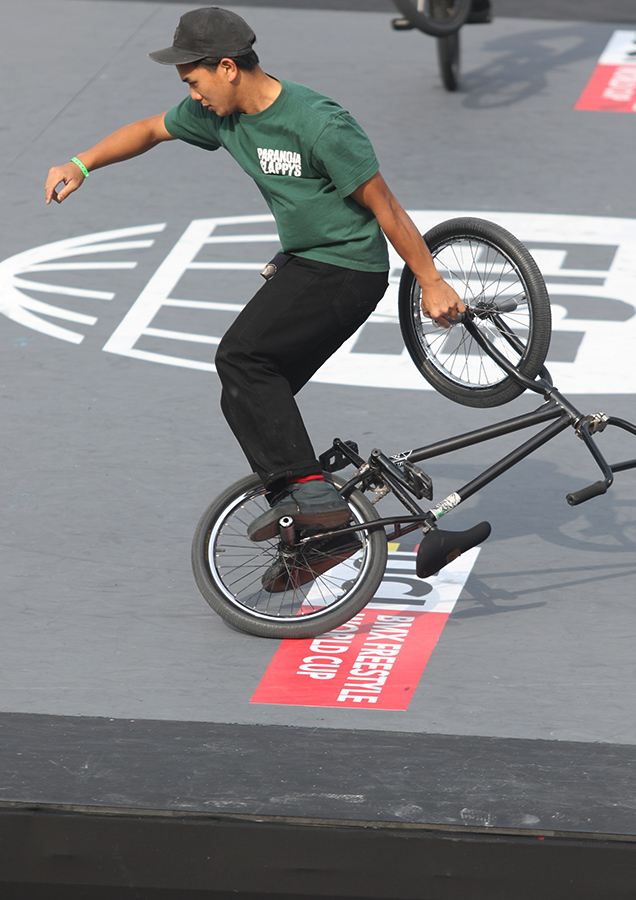 UCI BMX Freestyle Park World Cup Semi Final Men
1 - Alex Coleborn - Great Britain - 84.37 PTS
2 - Justin Dowell - USA - 83.50 PTS
3 - Kenneth Tencio - Costa Rica - 83.27 PTS
A lot of love was shown to the athletes competing in Semi Final UCI BMX Freestyle Flatland World Cup. This discipline is absolutely massive in Japan. They have a vibrant scene thats been active for over 20 years which has helped to make the sport extremely popular. Alongside the ever present Mattias D who took the top spot was Japanese rider xxx who came in 3rd with one of the best combos of the semi finals.
UCI BMX Flatland World Cup Semi Final Men
1 - Matthias Dandois - France - 92.33 PTS
2 - Jorge Gomez - Spain - 91.00 PTS
3 - Hiroya Morizaki - Japan - 88.67 PTS

Pics by BdJ
Text by FISE