competitors had tallied scores in the 90's including Monster Energy athletes Kyle Baldock, Colton Walker and Fox. On any other day these could have been winning runs, but today was not any other day. It was however, a day Fox would remember forever.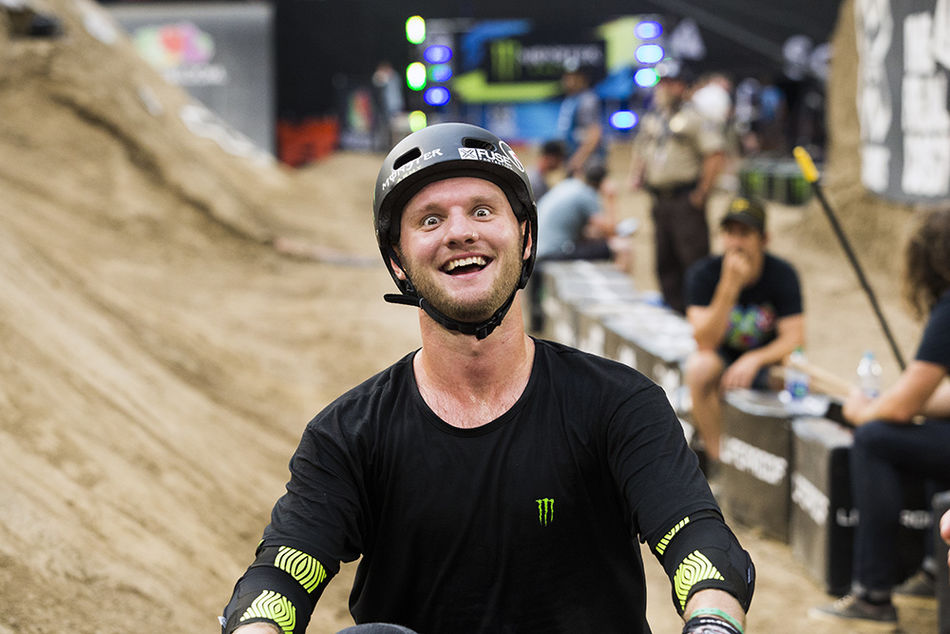 Wasting little time Fox showed the urgency of a man on a mission and got right to work. Throwing a 720 off the drop in ramp into a double backflip, a 360 bar-spin, and a backflip tailwhip on the dirt jumps, Fox then shot off the quarterpipe chucking a flair bar-spin to end his run.
Riding away in apparent self-astonishment he covered his face and shook his head visibly stoked with his performance.
Awarded a 92.33 he took the lead, if only for a time, yet the score held up throughout the remainder of the crazy competition in turn securing his first X Games medal with a bronze. Afterwards the 23-year-old was all smiles.
"When you put so much of your heart and soul, your blood, sweat and tears," said Fox, before briefly pausing to look into the crowd. "When your life revolves around something and you see a reward at a place like X Games, and to walk away with some hardware at the end of it is pretty indescribable. I really can't believe it."
In just his second X Games appearance, Fox proved today that he has the skill to reach the pinnacle of professional BMX riding, but his passion and gratitude are likely to take him further than any talent ever will.
ESPN and ABC will televise a combined 19 hours of live X Games Minneapolis 2018 coverage, reaching more than 500 million homes and viewers in 192 countries and territories. X Games Minneapolis coverage will also be accessible via the ESPN App to viewers who receive their video subscription from an affiliated provider.