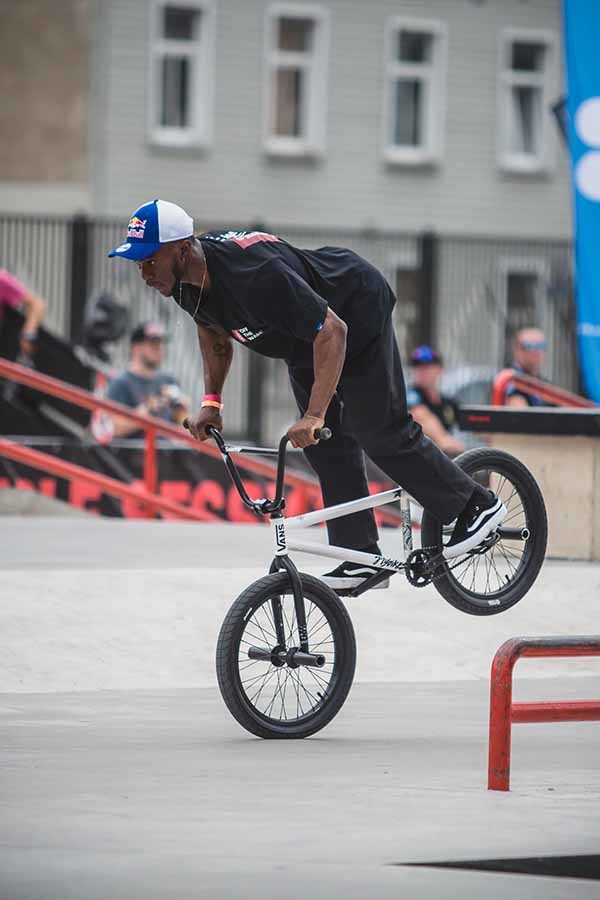 Travis Hughes, the 19-year-old rider from the USA (Kink BMX) won the BMX Street contest with a perfect winning run and pulling a never-before-seen technical grind and balance combo for his best trick. Runner up was the Latvian Kristaps Reimanis (ParBMX) and Jiri Blabol (Subrosa) from Czech Republic.
The Finals event used a new judging system where best run and best trick section was equally important. Judging the BMX contest were Antti Huotari FIN, Aivars Sneiders LVA, Rolands Gorskovs LVA and Toms Silins LVA.
The whole event was broadcast LIVE on Simple Session's website. The BMX Street Finals were also be broadcast on Red Bull TV with James Threlfall, Chris Doyle and Tuuli Jevstignejev as hosts. The event was hosted on the spot by MC Max Henning (BMX).
With 18 years of history, the Simple Session series has grown into one of the most prestigious and international action sports contests in the world. Besides the notorious winter-season BMX and Skateboarding main event, Simple Session has now hosted nine summertime contests in Tartu (2000-2003), Tallinn (2008, 2009), Helsinki (2010, 2011) and Riga (2017, 2018).
Simple Session 19 will take place on 2–3 February 2019 in Tallinn, Estonia.
Simple Summer Session 2018 is presented by Xiaomi and dedicated to the 100th birthday of the Republic of Estonia and is a part of the Estonia 100 international program. To top it off, the Latvians also celebrate the 100th birthday of their republic this year!

BMX Street Results:
1 Travis Hughes
2 Kristaps Reimanis
3 Jiri Blabol
4 Gaspar Guendulain
5 Reed Stark
6 Max Chuprina
7 Marek Kuhalskis
8 Nathan Williams
9 Courage Adams
10 Beniamin Crismariu
11 Anthony Perrin
12 Max Bespaliy