Minnesota technically has more "shore line" via lakes & rivers than any other state in the country, and there is no better place to experience Minnesota Nice than our downtowns.

The Kick Off to X-Games Minneapolis... Vert, on the Plaza of U.S. Bank Stadium
The one and only X-Games event in Minneapolis that takes place outdoors, is Skateboard Vert and BMX Vert. These are the kickoff events for Summer X and are located directly right outside the stadium. Vert is the very first scheduled event of the entire X Games so that if weather does become a factor, we have 3 more full days to pull off the event. Vert kicks off X Games with an amazing backdrop of our beautiful brand new U.S. Bank Stadium from one direction thru the pipe, and Downtown Minneapolis right thru the other direction of the pipe. It provides a cinematic backdrop that simply cannot be missed.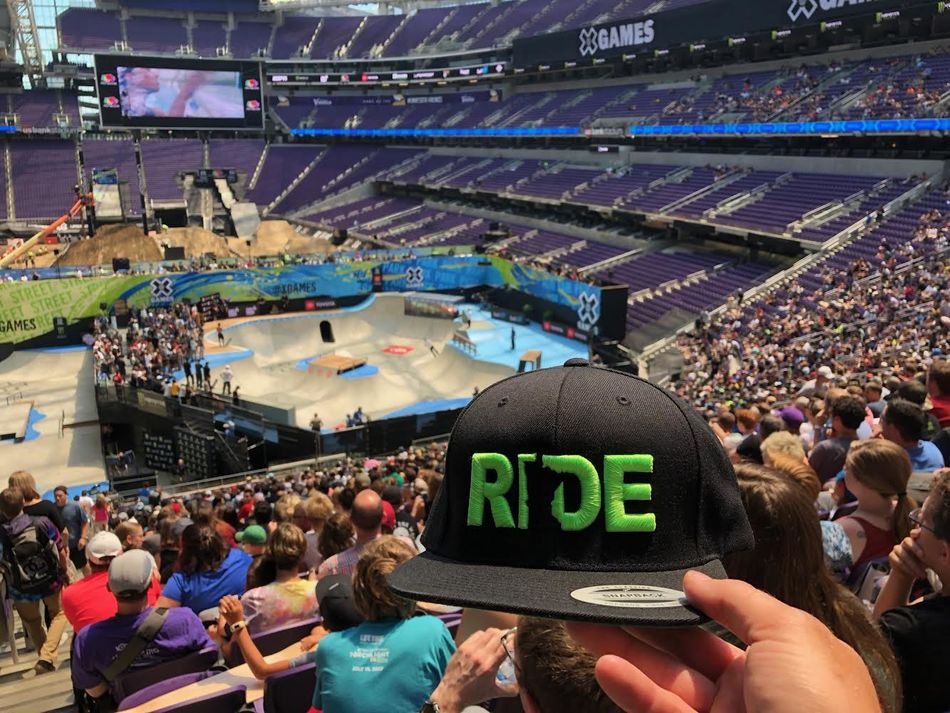 X-Games Minneapolis Indoors? Welcome to our Brand New Billion Dollar U.S. Bank Stadium.
Not only is Minnesota the new home to X-Games, but it was also home to the 2018 NFL Super Bowl. Minneapolis has spent years preparing and transforming our city for some of the world's most epic events, as well as the welcoming everyone into our city., These X-Games are unique in the fact that it is the first time in history of the X Games that all events have actually taken place indoors. BMX Park, BMX Dirt, Skateboard Park, Skateboard Dirt, Big Air, Freestyle Moto X, Moto X Quarterpipe, Moto X High Air, even the newest Flat Track Motorcycle Racing event was indoors this year.


And saving the Best for Last... Minnesota's Local Action Sports Scene.
Minnesota over the last 5 years has become America's Newest Sizzling Hotbed of Action Sports. Our local scene and budding talent is here to back that statement up. Icons such as Ryan Dungey, Alex Majerus, Cody Davis, Jack Olson, Reed Stark, Erik Elstran, Eric Holley, Alex & Jeremy Martin, not to mention all of our local X Games Gold Medalist's from over the years including Levi LaVallee, Tucker Hibbert, Colton Walker, and Trevor Meyer.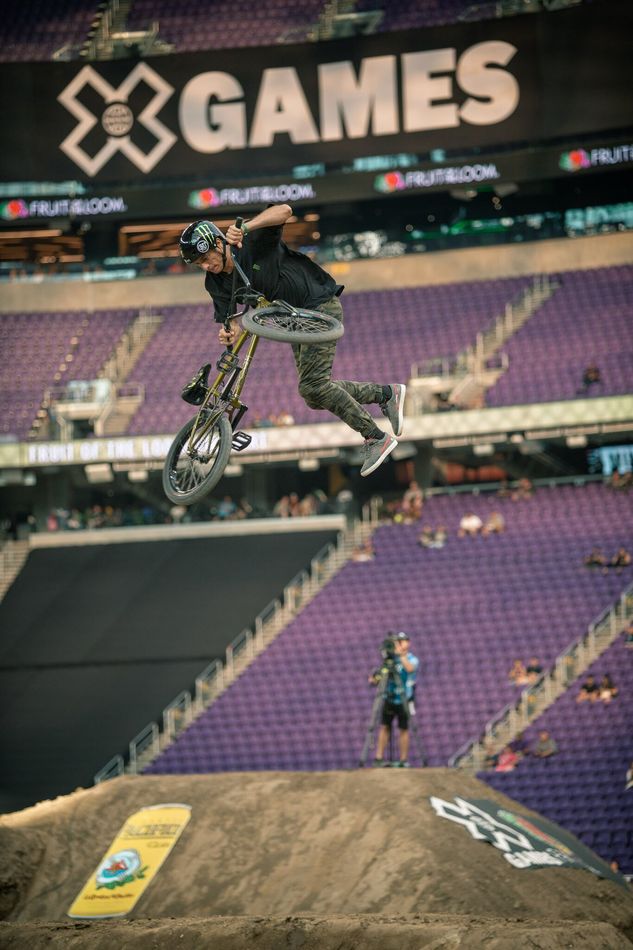 Our local talent over the last 3 decades can easily prove we have some of the world's most talented action sports athletes. Our local park support the riders like no other in the US. Two of the iconic venues in the Twin Cities include 3rd Lair Skatepark, and The Factory 24 Hour Bike Park. Together they support a BMX & Skate community that only continues to grow and bring premier riders to fruition. Our youth is extremely supported, so much that the kids perform with the pros in our local "Mega Jump Show" and we even started a YouTube Video Series called "Lil Pros Tour" here locally that now showcases the talented youth in action sports worldwide with over 10,000,000 views. Motocross & Snocross continue to be extremely huge assets to Minnesota's action sports scene. These tracks are run by passionate owners, promoters and families throughout the entire state including, Spring Creek MX Park, Meadow Valley MX, and ERX Motorpark. Even the entire Freestyle ATV scene was pioneered right here in Minnesota via the Guetter brothers, eventually evolving into the world's first ATV backflip, multiple Guiness Book of World Records, and the ATV Big Air Tour. We are host to a vast majority of core shops & dealers that support the scene including Cal Surf, Penn Cycle, Erik's Bike Shop, One on One, QBP, Bob's Cycle, Dennis Kirk, Bristows, and many more.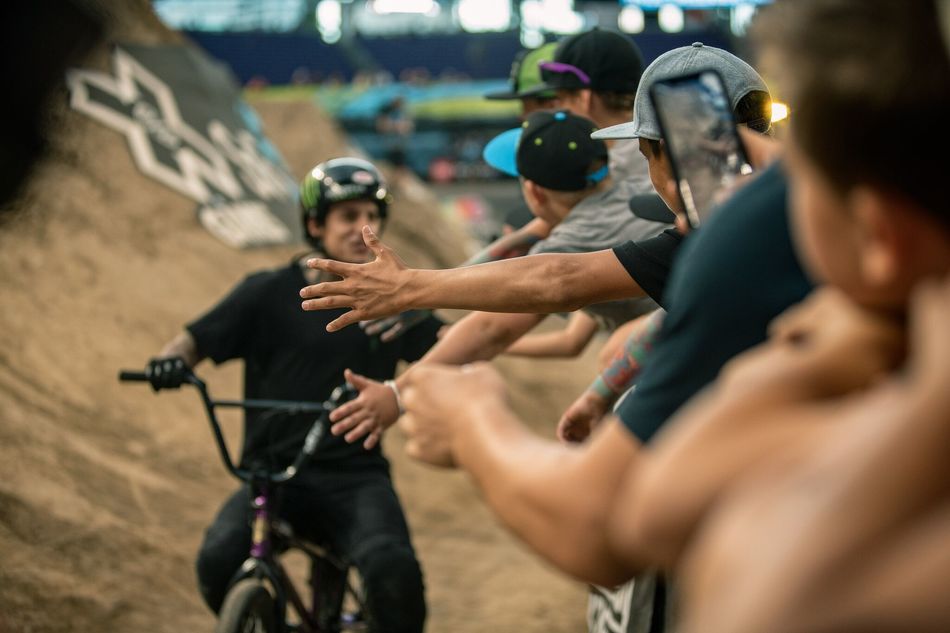 Our media scene is right here as well with some of the industrie's top action sports photographers, filmmakers & media including Ryan Taylor, Matt Wellumson, Aaron Belford, Kenton Knutson, Keith McKenna, Chris Savage, Kurt Hohberger... Our historic roots and previous generations even play a huge role into how we got here today such as Erik Froland, Dave Leroux, Justin Lynch, Kurt Schmidt, Dale Mattson, Tom Haugen, Donny Schmidt, Jacob Nelson, Jon & Derek Guetter, and so many more. We've even created our own local brand uniting this entire family together, called "Ride Minnesota" www.RideMN.co Minnesota truly is America's Newest Sizzling Hotbed of Action Sports.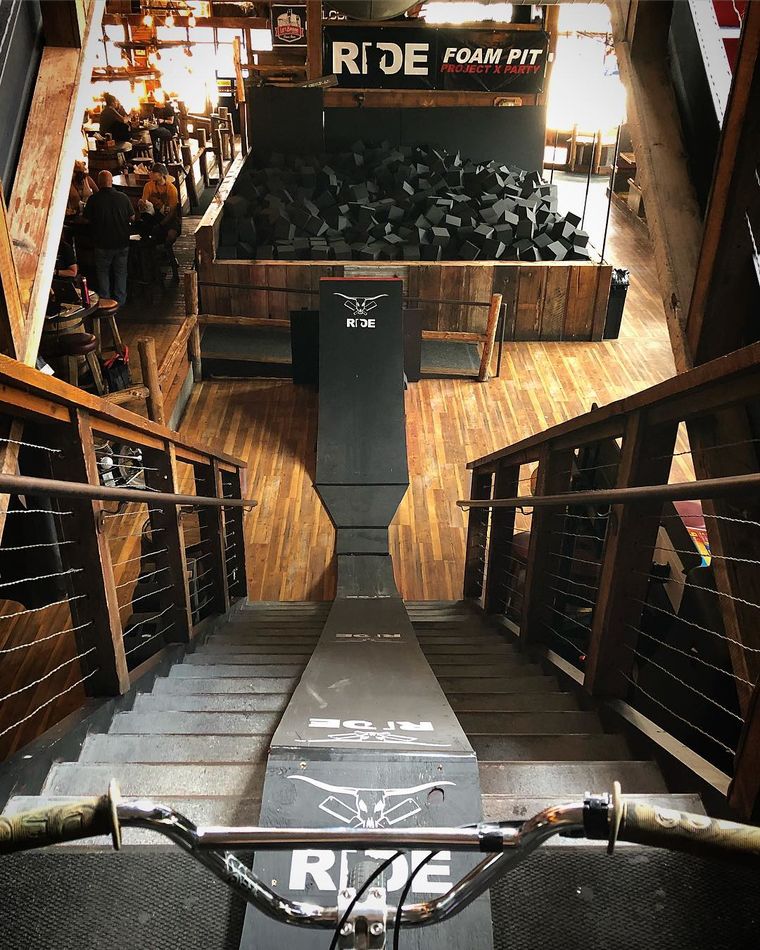 Event Coverage Itself... Better Than Ever.
The majority of us who are into X-Games, already know what went down. The highlights, results, best tricks, scores, etc. However, I do want to say that X-Games has been doing an exceptional job with media since they made their way into Minneapolis. Incredible coverage on all platforms, TV, YouTube, Instagram, Facebook, all around great work from X Games. Tune into any of their channels for actual event coverage & results, however we did also send in one of our go-to photographers Aaron Belford to capture some of the great moments at X Games this year. Seriously, even Leandro's Flat Tire Flair...

Local Parties & Celebrations... BMX Foam Pit In A Bar?
Most people throughout the country would never believe the extent the local scene comes together to celebrate such an epic event like X Games. Since moving from Austin, Texas to their new home in Minneapolis, many of the local shops, parks, & riders threw a block party together with an entire custom built skatepark for the locals to skate, BMX & Moto ramps in the streets, all next to the Cabooze Venue downtown.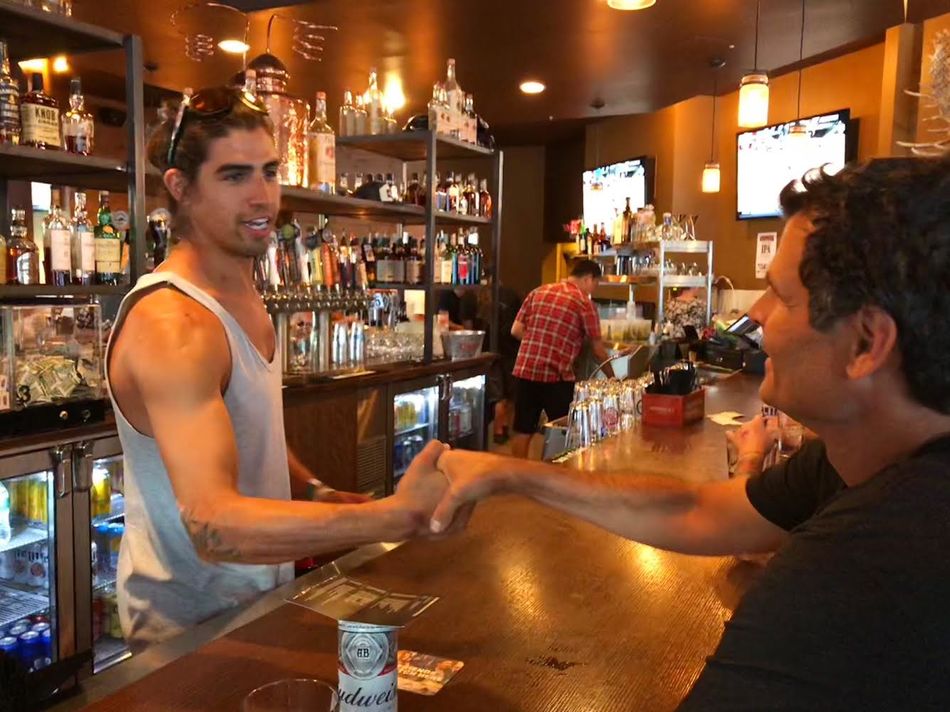 Even X Games athletes such as Mike Hucker made an appearance and joined the session. This year even more local celebrations started popping up as well, including Cowboy Jacks' "Foam Pit Project X Party" where an entire BMX Foam Pit, Roll-In, and launch ramp was built down the staircase and into the middle of the bar on Friday night during X Games. A contest was held with special guest judges, check out the video. Another local spot next to the stadium "Erik The Red" even celebrated with "Athlete Guest Bartending" where BMX Pioneer & Legend Mat Hoffman was even served a drink by X Games Athlete Alex Landeros and Gold Medalist Vince Byron. What other action sports scene does anything like this to celebrate X Games? We highly recommend visiting Minneapolis over the next two years...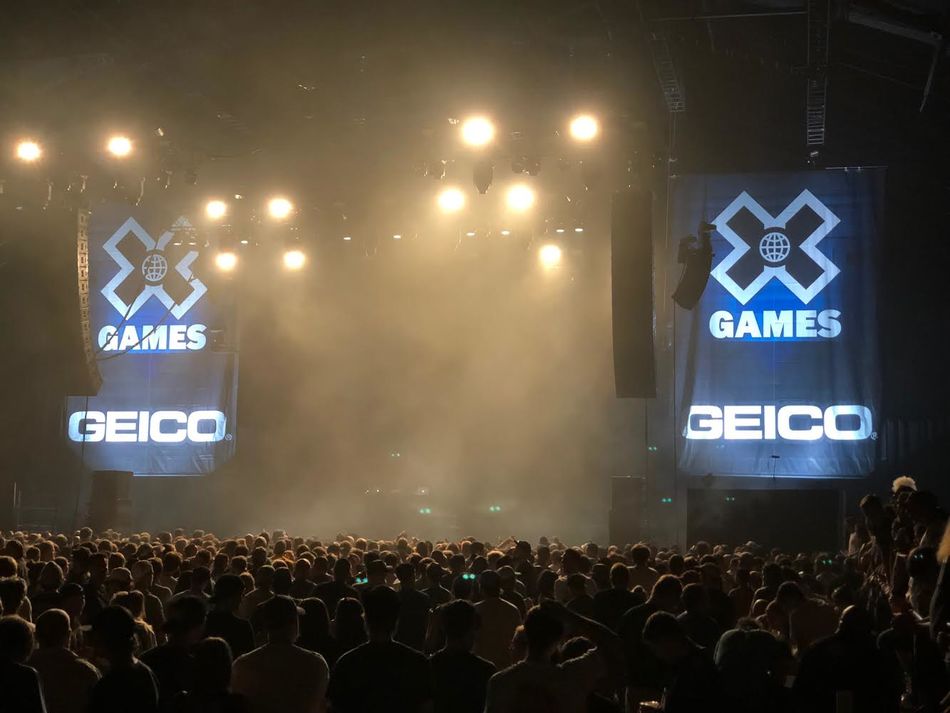 X Games Music...
Music & Concerts go hand in hand with X-Games. Over the years action sports and musical talents have become synonymous, and with such a huge music scene here in Minneapolis they certainly knew they had to put together some of the best artists and did they ever do so. 2017 artists included A Day to Remember, Flume, and Minnesota's very own Atmosphere. 2018 came in hot with Kaskade, Brother Ali, Ice Cube, and Zedd. Mix in a brand new concert venue at the Armory two blocks away, and these will be nights we'll never forget... If we even remember!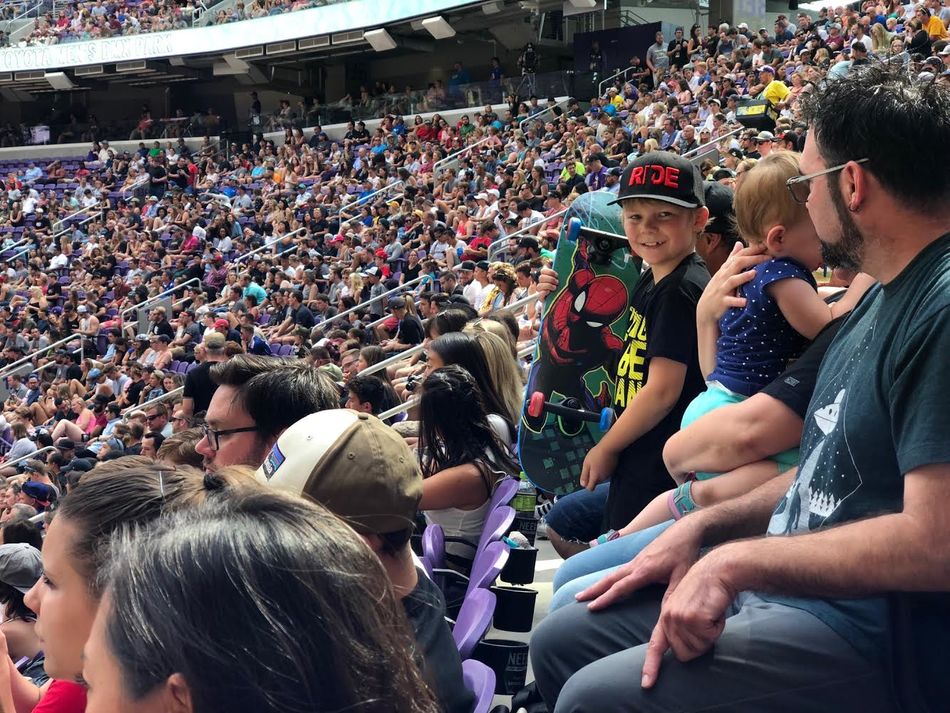 Thank You.
Overall I want to give a huge shout out the entire City of Minneapolis for all of their hard work on the logistics & providing the funds to make all of this possible. The enormous amount of preparation for an event like this, the X-Games staff, volunteers, U.S. Bank Stadium, CA Rampworks & all of the build crew, all athletes & fans coming into town, and of course our entire action sports scene riders, parents, facilities, shops, events, etc all creating and building this action sports hotbed for so many years. It's amazing what we have all created together, and we always look forward to any new faces that one day decide to visit this place we call home.

By Dustin Greis
Pics by @aaronbelford.com