bring fireworks to the spotless stadium in the Olympic Sports centre.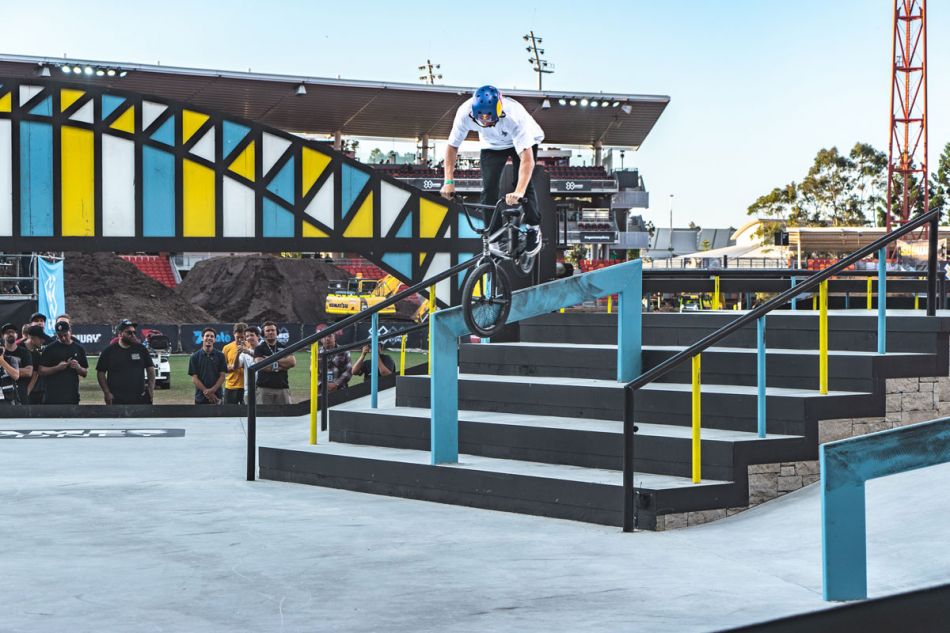 With a 45 second 2 run contest format in place riders had to put all on the line to grab one of those well wanted Xgames medals.
The sun was starting to set when the first rider hit the course. Bruno Hoffman put in a full pull run which set the bar for the judges.
All eyes were on Dennis Enarson dropping in on his first run starting of with an over ice on the back fence. It seems like he got caught by the wind and disappeared behind the fence. Pressure was on for both Garreth Reynolds and Chad Kerley to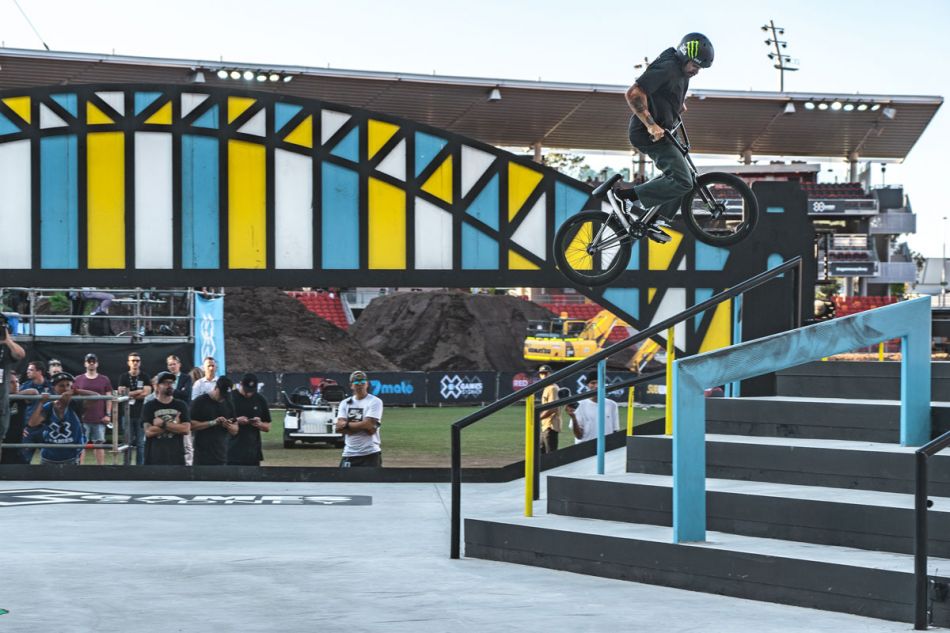 make sure and put in a solid first run. With Garreth being a tech wizzard and landing 9 out of 10 tricks Chad knew he had to step it up and link trick to trick. Both riders didn't manage to put down a solid run which made the standings look interesting after run 1.
Local hero Jeff Mills had the chance to compete at Xgames Sydney and made sure to deliver, linking trick after trick and making tire rides to oppo whips look like the most normal thing in the world got him onto the podium infront of his home crowd.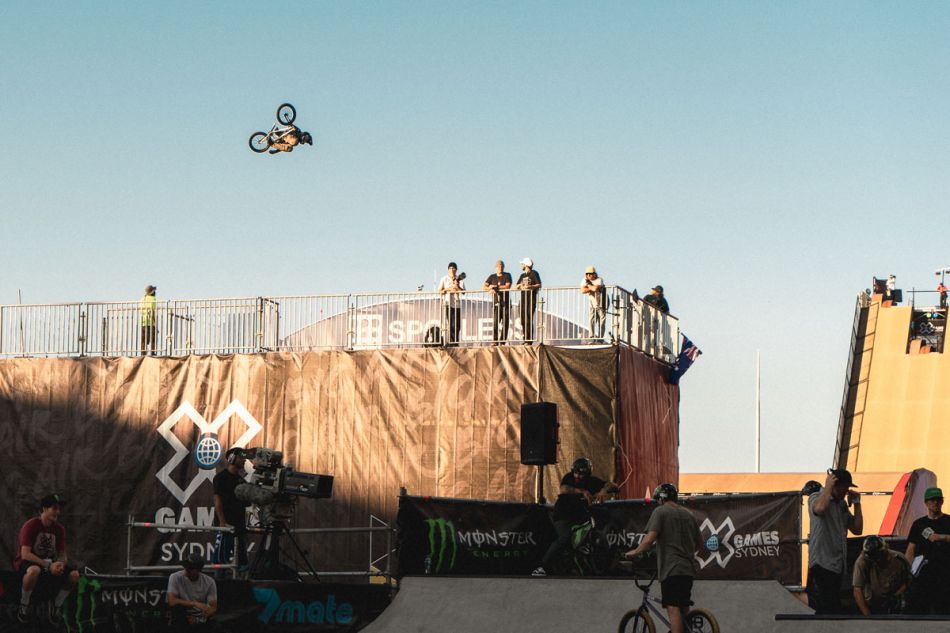 Xgames street godfather Garreth Reynolds knew the pressure was on and linked together a run which got him into 2nd place. Oppo downwhips combined with gaps to rail-ride bars out did the job.

Unexpected change to the story was Great Britain's Alex Donnachie who managed to put down 2 full runs packed full of amazing technical maneuvers. Looking at his reaction after the last scores came in showed that Alex never ever expected grabbing the win.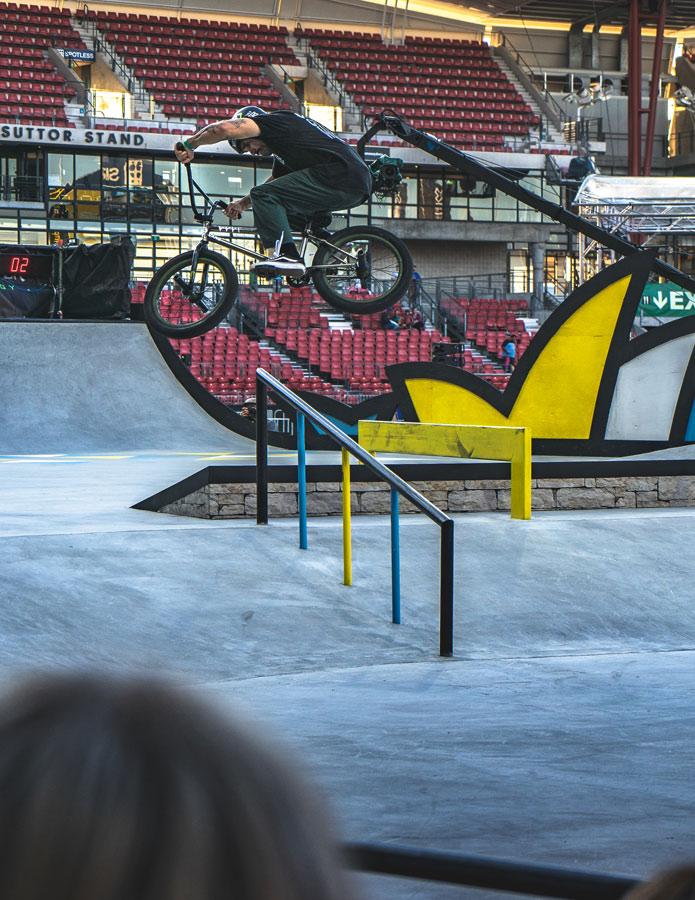 In between the action packed Xgames Street finals Morgan Wade decided to get some airtime in and show the crowd what they can expect upcoming Sunday for Bmx big air finals.
Check back in tomorrow for all the Bmx action that is going down in Sydney with Bmx Dirt finals on the program.


Alex Donnachie, 84.33 (SCO)
Lewis Mills, 84.00 (AUS)
Garrett Reynolds, 83.33 (USA)
Devon Smillie, 82.66 (USA)
Chad Kerley, 82.33 (USA)
Dennis Enarson, 82.00 (USA)
Bruno Hoffman, 81.66 (GER)
Sean Ricany, 80.33 (USA)
Dakota Roche, 73.33 (USA)
Courage Adams, 61.66 (NGR)
Gold- Alex Donnachie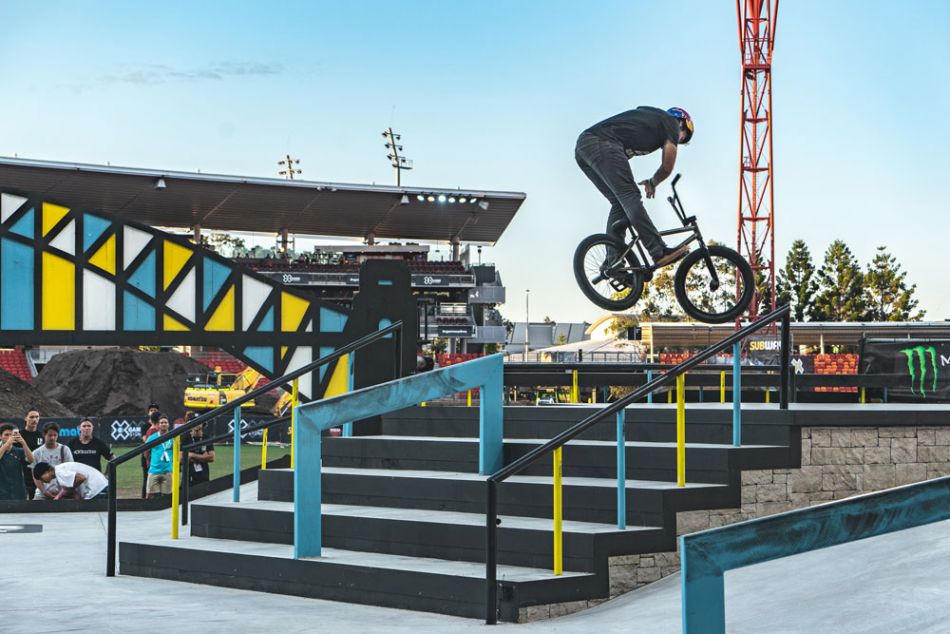 Silver- Lewis Mills
Bronze- Devon Smillie
-Desmond Tessemaker
Pics by Nicky van der Veen