joined by Matty Ballis in second and Hunter Cowen-Murphy placing third. All three winners, hailing proudly from Australia, secured their invites to the World Championships in Huntington Beach, California later this year.
The Vans Pro Cup main event continues tomorrow, April 13, beginning with a world-class exhibition of women's BMX competition, followed by best trick contests presented by Red Bull and the final showcase to determine the official winners of the Sydney event. The top 20 rankings from the Finals round will advance to Germany,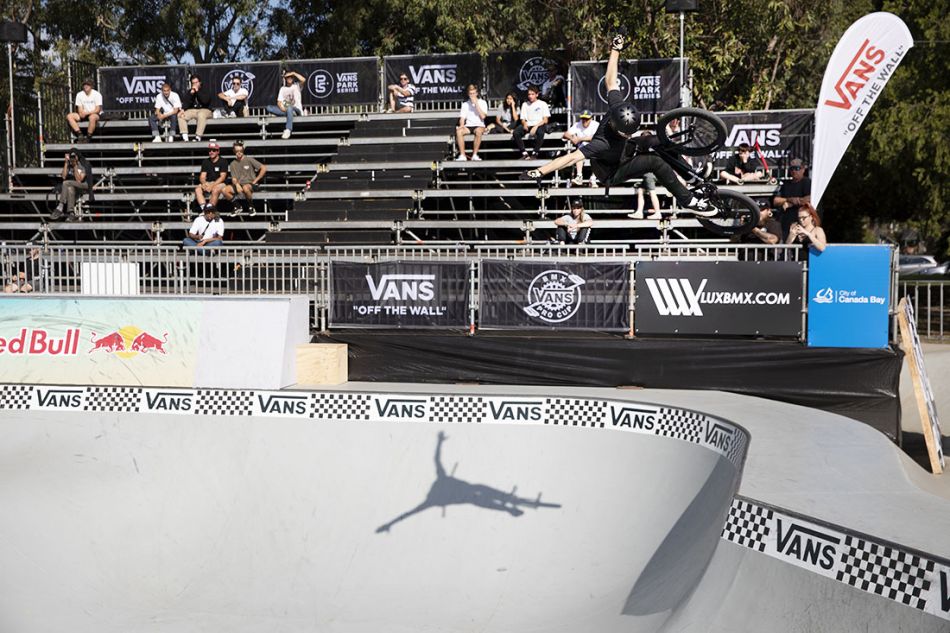 sparking even more excitement for the 2019 Vans BMX Pro Cup world title race.
Converging at the beloved Five Dock Skatepark in the heart of Sydney's Harbour, the first stop of the Vans BMX Pro Cup Tour presents a talented mix of regional BMX talent along with internationally-renowned athletes from USA, Europe, and Australia. Visit vansbmxprocup.com for the most up-to-date information on the tour, results, images and more.
2019 Vans BMX Pro Cup: Sydney Regional Qualifier Results
Top 10 advance to semi-finals
Josh Dove
Matty Ballis
Hunter Cowen-Murphy
Tyrone Edwards
Dandy Stevenson
Jacob Deveney
Jayden Fuller
Ryan Hurst
Victor Peraza
Aaron Simone

Pics by Vans