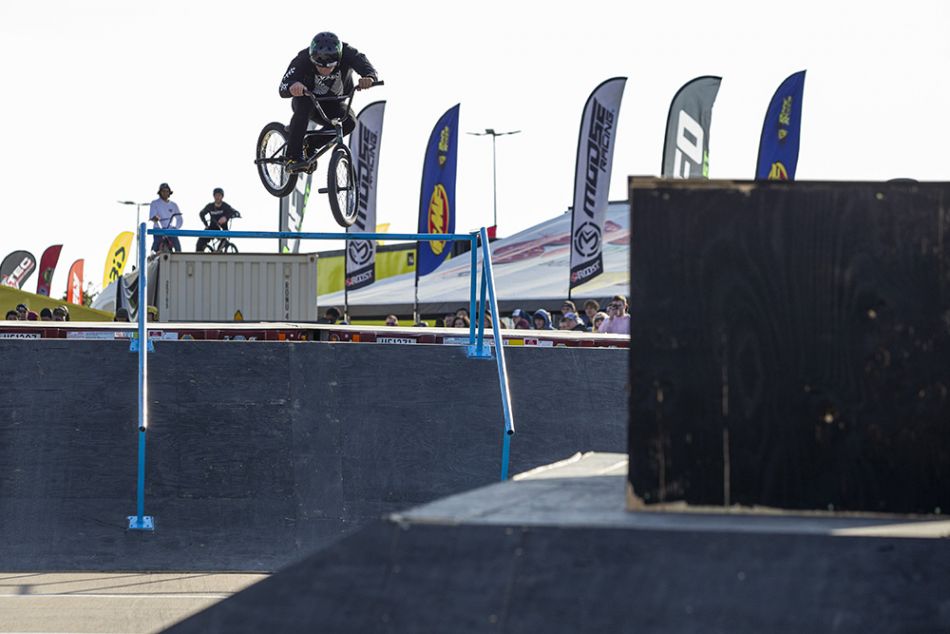 Known as one of the most progressive riders in freestyle BMX today, Edgar proved the perfect match for the course with his unique ability to blast aerials to the moon and also lay down technical tricks. Edgar qualified into Saturday's final among the top-three riders, joined by his Monster Energy teammate Kevin Peraza.
Both Monster Energy riders had saved plenty of extra tricks to stoke the crowd during Saturday's finals. But only Edgar would make it to the podium. In front of the Pit Party's capacity crowd, the 2018 Vans BMX Pro Cup champion put on a dominant show in the final, dropping three runs and barely dabbing a foot the entire time.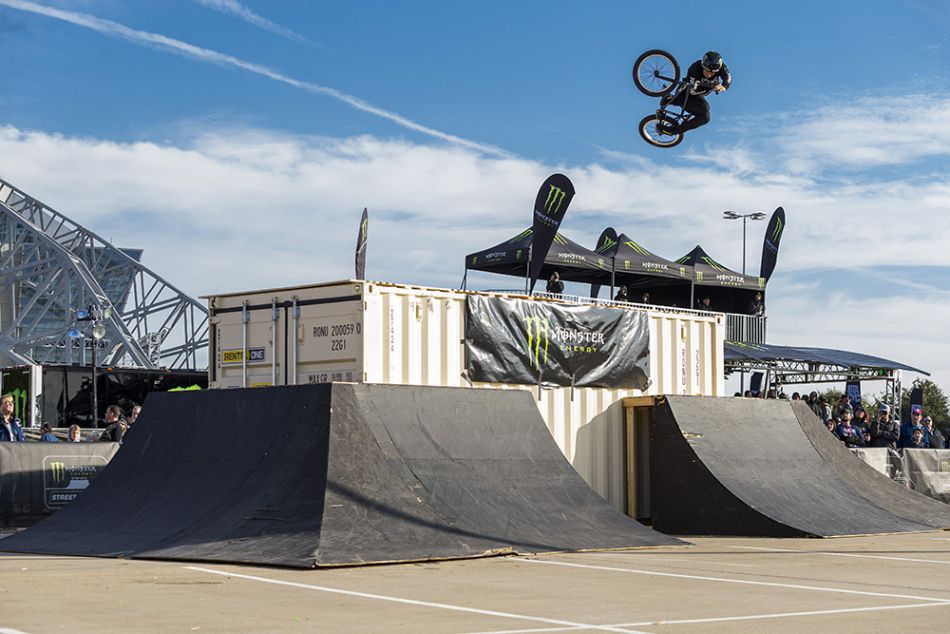 Edgar's highlights included a frightening 360 drop into the lip of the ski jump straight into blasting his signature double table over the hip, followed by a double whip on the quarter, 180 no-hander off the trailer, and a 360 tailwhip to fakie. Rounding out a strong performance, Edgar also blasted several airs over the quarter channel and even across the hip container for a strong second-place finish behind Boston's own Matt Ray.
"I didn't really think I had the chance of getting on the podium. I was just really excited to make finals and turned it into something to have fun with so it was just a good session with all the boys," said Edgar upon taking second place in Arlington, Texas, this Saturday.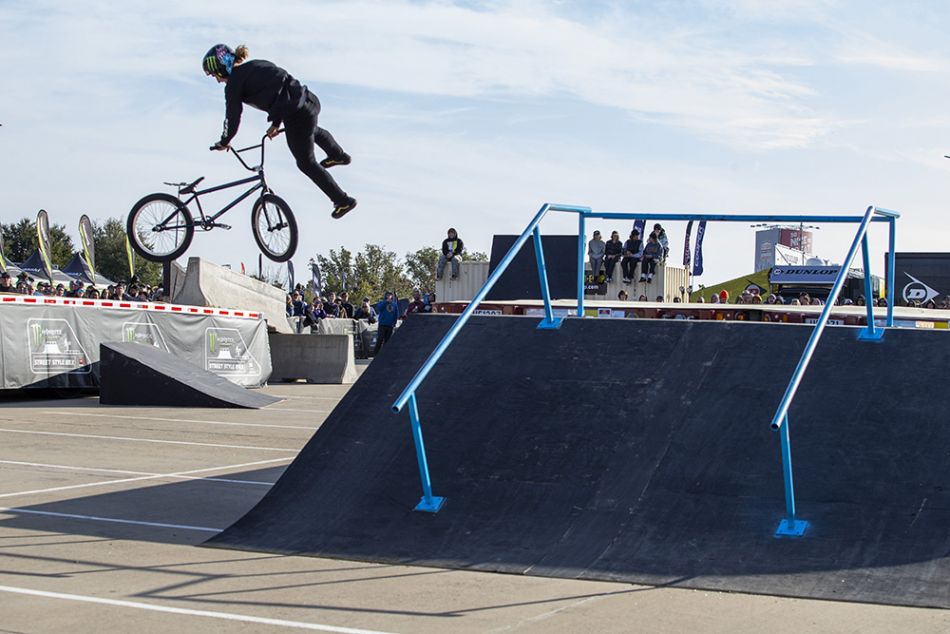 Speaking on the unique course set-up, Edgar said: "It's a park and street hybrid event and it reminds me of 1990s BMX comps where the ramps were kind of loose. The course was raw and that kept it interesting. I like it because when it's too perfect, it just doesn't feel right."
Although making a strong start into the final, Monster Energy's Peraza had to settle for sixth place at the Toyota BMX Triple Challenge in Arlington, Texas. Peraza dropped a flawless first run including a 360 barspin drop in from the container, fastplant to cancan over the railhop, decade in and 360 nosebonk out of the ski jump. But a heavy slam on a front flip in his second run hurt Peraza's momentum, leaving him out of a podium spot in the competition judged on overall impression.
Stay tuned as Edgar and his teammates return for the next BMX dirt event of the Toyota BMX Triple Challenge, which takes place in Denver, Colorado, on April 4, 2020. Edgar has a packed schedule this season: On March 4, he is hosting a BMX jam session for the release of his new signature colorway shoe from Vans. And once the Toyota BMX Triple Challenge series wraps in Salt Lake City in early May, Edgar will be riding the Vans BMX Pro Cup around the world beginning in July.