a 35-foot right-side gap jump, followed by a 20-foot-tall quarterpipe, a 27-foot roller jump and into an 18-foot-tall quarterpipe.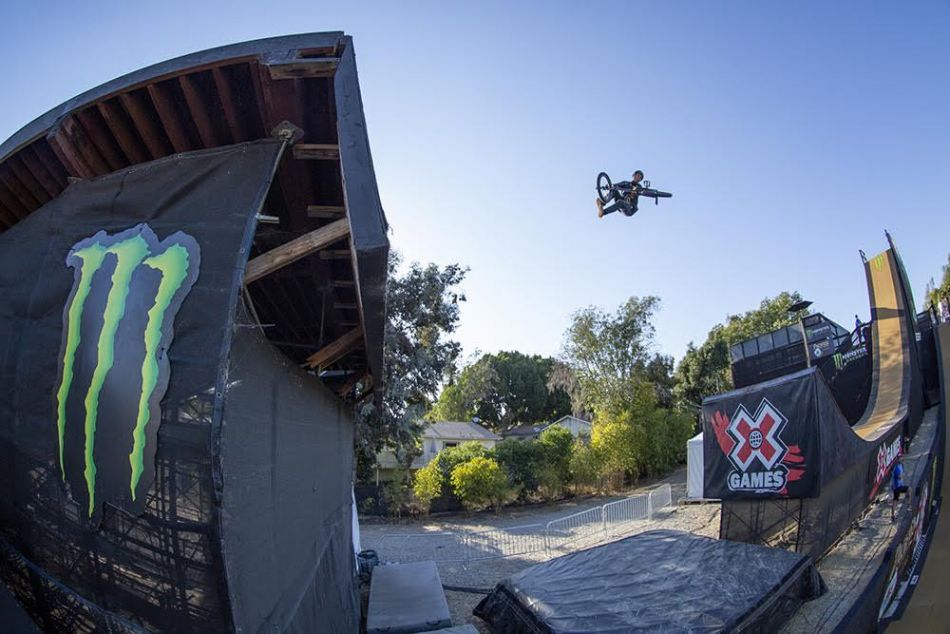 This marked the first time for BMX Mega Park to be contested at an X Games and eight of the world's best riders were on deck to put on historic performances. Five of the finalists hailed from the United States, three from Australia. In a 30-minute jam session, riders took turns trying to put down the ultimate line across the stacked Sloanyard course.
After a heavy session, 28-year-old Pat Casey from Riverside, California, walked away with the silver medal for a powerful run covering the entire course. After taking a slam on his first run, he found his groove on Run 2: Casey opened by throwing a tailwhip Cash Roll over the big gap, followed by barspin to tuck no-hander on the quarterpipe, 360 double tailwhip over the gap, and barspin to tailwhip on the final quarterpipe for second place.
Wednesday's silver medal raises Casey's X Games medal count to five medals (1 gold, 3 silver, 1 bronze).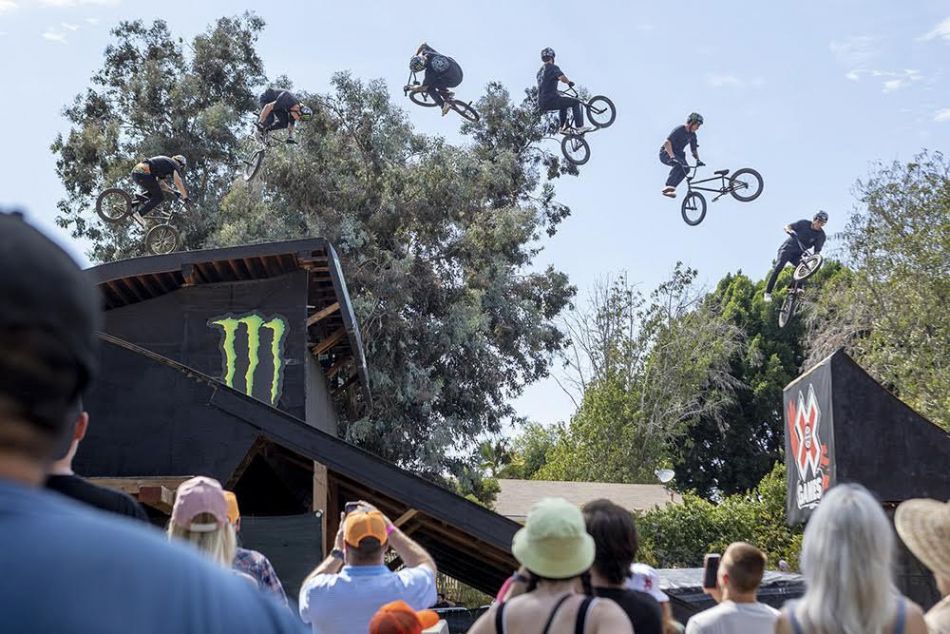 In 2021, Casey became the first rider to compete in five disciplines at a single X Games. He is looking to repeat the feat at X Games 2022 by competing in BMX MegaPark, Dirt, Park Best Trick, as well as Moto X 110s. Stay tuned!

Viewers from across the globe get to witness X Games history written by the world elite in BMX, Moto X, and Skateboarding. More than 110 athletes from 14 countries will compete for a total of 57 medals across 19 medal disciplines. Next to 18 live events, X Games 2022 will also crown medalists in the Skateboard Real Street Best Trick video contest.

Podium:
Gold) Ryan Williams (AUS)
Silver) Pat Casey (USA)
Bronze) Jaie Toohey (AUS)