by the world elite in BMX, Moto X, and Skateboarding. More than 110 athletes from 14 countries are competing for a total of 57 medals across 19 medal disciplines.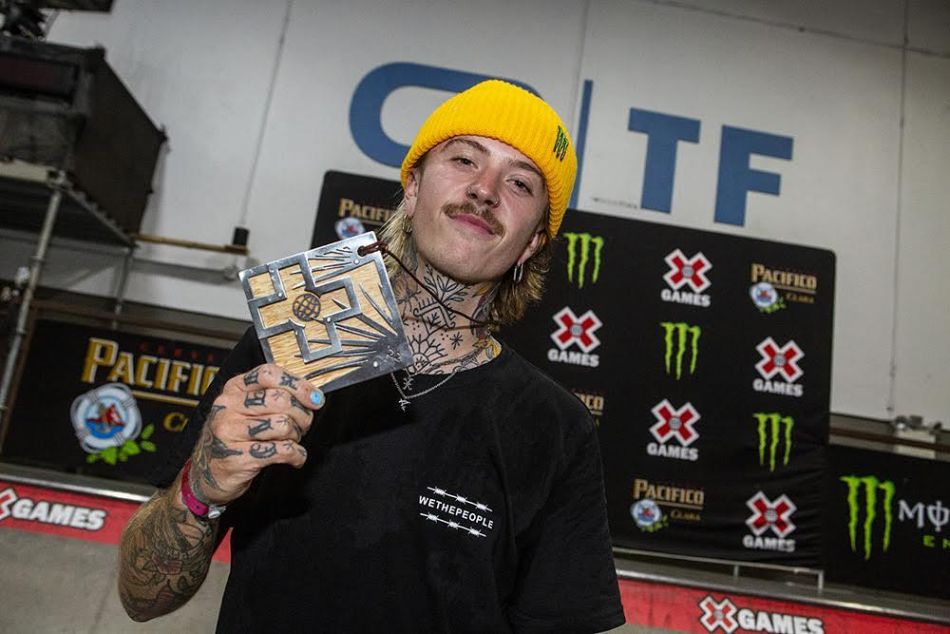 On Friday, the California Training Facility (CA|TF) in Vista hosted the BMX Street final. The technical course featured a rectangular layout, lined by a 4-foot quarterpipe that directs riders into a Euro gap feature with ledge and wallride options. Further obstacles include several eight-stair handrails, banks, bump-to-rail features, and Hubba ledges.
In the final event, ten riders attacked the course in a 36-minute jam session with the best run counting.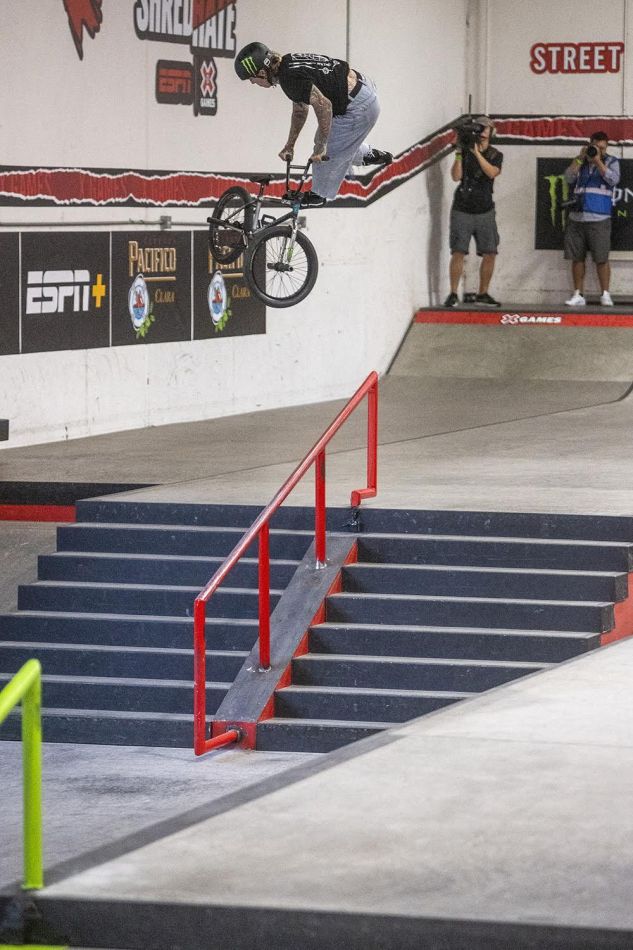 Five countries were represented: Australia, Mexico, Germany, the United Kingdom, and the United States.
Monster Energy's Prangenberg came to X Games 2022 fresh off a recent second place finish at Simple Session in Europe. Known for his complex technical combinations, the German BMX pro brought a deep bag of tricks and creative lines to the California Training Facility.
In his highest-scoring run, Prangenberg put down a technical peg grind up the 8-stair rail to 360 tailwhip off, 360 to fakie on the quarterpipe, Cab 360 off the platform, nose bonk the quarterpipe, 180 lookback the stair set, peg grind 180 the long rail, ice pick grind the big rail, and opposite 360 off the stage for the silver medal.
Known as one of the most progressive BMX street riders, Prangenberg now owns four X Games medals (1 gold, 3 silver). The German team rider stoked audiences with his Monster Energy-produced 'Urge' video part.
Stay tuned for more action to come from X Games 2022! On Saturday, the California Training Facility will host Women's Skateboard Park, BMX Park, Men's Skateboard Street, Skateboard Street Best Trick and Dave Mirra's BMX Park Best Trick disciplines. Not to be missed!