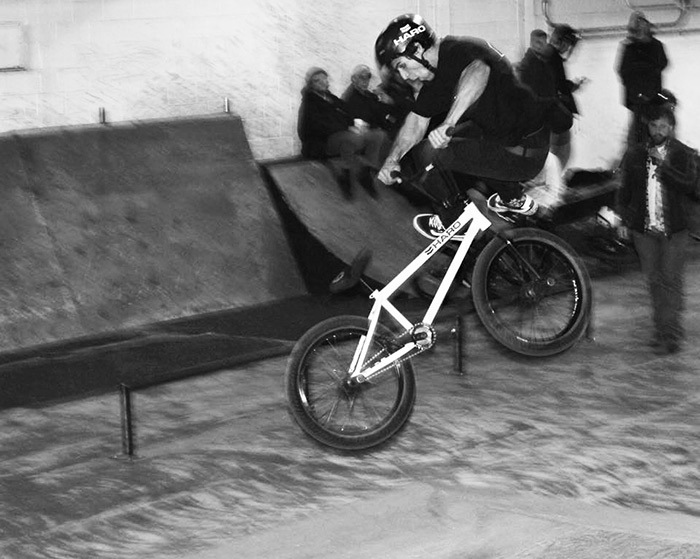 possible. It encourages participation, all of my sponsors Contribute massively with prizing. Giving back is so important when it comes to growing our sport, and in order for the sport to grow it takes people like myself with lots of passion for bmx to step up to the plate and make shit happen! I have a growing interest for events, and all sorts of other stuff bmx related, where a few years ago I only was interested in being a rider. Still my main focus but doing events like Canadian BMX day have changed my life for the better in so many ways and we are going to do whatever we can to push for more events and growing the ones we already do. Best times ever.
You recently made the switch from Volume to Premium. How did that come about?
Mike: I have been riding for Demolition Am for a few years now. Love being a part of the team and being friends with Brian Castillo, he is one of the best overall dudes in the game. Premium was down to bump me to their pro team and being so close with everyone at the HQ already it was something I was stoked to be a part of. I am still riding flow for Demolition and Brian is always down to help me with wheels.
What Premium parts are you riding at the moment and which one is your favourite?
Mike: Riding tons of various Premium and Haro parts. I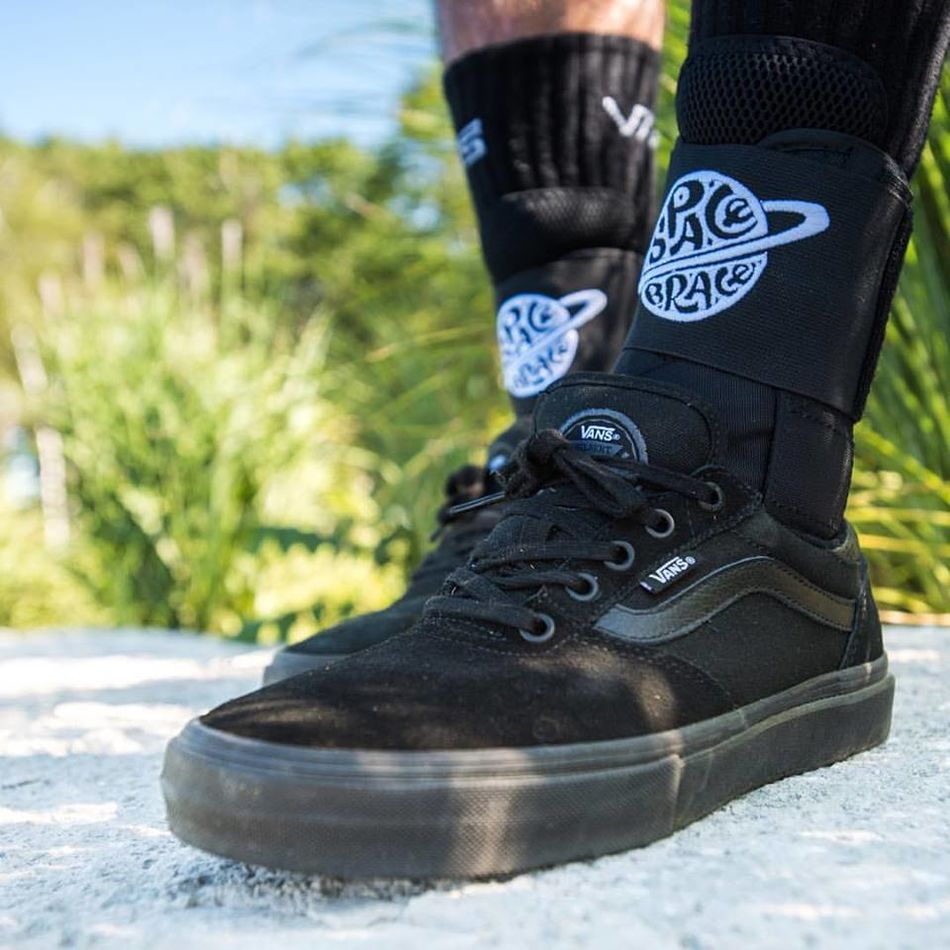 ride Premium CK bars 8.75 rise all day. Been on CK's for years now. Love 'em. Premium CK tires 2.4. Premium sealed bearing pedals. My bike has a lot of Haro parts though too. I ride Haro group 1 cranks 165mm. Classic 25 tooth Haro solid sprocket. Haro tripod seat and post. Haro forks. Haro headset.
You're involved in a new ankle brace. What's the score on that?
Mike: Like I was saying before about being interested in being a part of BMX for more than just a rider, starting my own company is something else I've wanted to do for a while, but I wanted to do something a little different that the industry really needed. My friend from back home and I went 50/50 and started The Space Brace. About a year ago my awareness for how much I liked to ride with ankle braces but usually have a really hard time finding one that works well, and usually the pharmacy or non bike related brand is where to find them instead of finding them in every local bike shop.
When can the fans expect a new video to come out from Mike Gray?
Mike: Just dropped my Premium Parts edit this week riding Joyride, my local indoor park. Sitting on some clips with Doeby, hoping to finish up a new street project in the next couple months!
Any last words/shout outs/thank you's?
Mike: Just feeling really blessed to be doing what I'm doing these days. Thank god for BMX. Huge shout out to Haro bikes for always supporting me and being the best all around bike company out there. Premium parts, Vans shoes, Demolition Parts, Space Brace, Sensus grips for the continuous support. My family for all the love. Friends for making things so fun all the time. Keep a positive mentality and the greatest things will happen. Thanks for the interview Bart!