-BMX video: Follow this little link !

-Website: wekcrew.com and the WekCrew youtube
-Food: Hard to choose … hum, sushis!
-Travel destination: France, Spain, Japan
-Riders to ride with: Tom Perez, Nixamer, Karl Isabelle, Cimon Colin, Vincent Rosolenet, Paul Lambla, Paul Varchon, Remi Adrix, Poiss Barbier, Pj Martini
-Car: Fiat Punto Evo
-Movie: Marie- Jade- NO FUTURE
-Colour: Blue
-Shoes: Etnies Jameson
-Bike company: United / Primo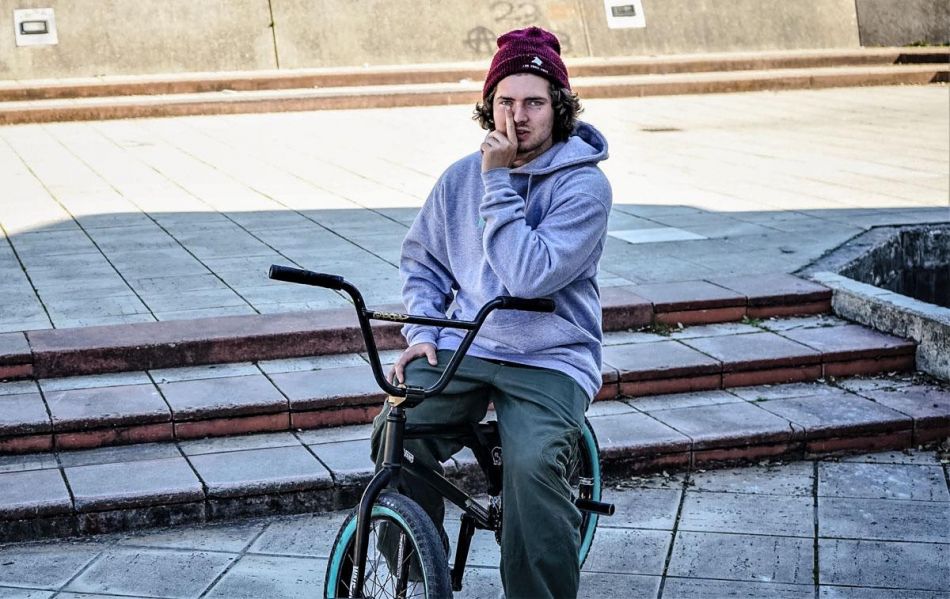 -BMX contest: L'urban space in Bayeux ( French town )
-Bike shop: LES TROIS ROUX BMX SHOP
-Restaurant chain: Burger King
-Clothing company: Marie-Jade / Performance / CLIFFE
-Phone: Iphone SE
-Music: Korn, Deftones, Limp Bizkit, Travis Scott, Bsd U, Booba
-Ramp rider: Dan Foley, Pat Casey, Kevin Peraza
-Street rider: Simone Barraco, Alex Kennedy, Anthony Perrin, Chase Dehartt, Brandon Begin, Miki Fleck, Stephan August.
-Flatland rider: Alex Jumelin, Alex Jumelin, Julien Baran
-Drink: Desperados

-Trick: Pegchinks or crankflip … or both at the same time !
-BMX Magazine: SOUL BMX MAG ( rip )
-Video game: Star wars games, DOOM, Devil May Cry.
-BMX photographer: Wes McGrath
-BMX Filmer: Peter Adams, Stephan August, Poiss Barbier
-Sport besides BMX: Walk, badminton
-Party: Metal shows!