-Web video: Anything fast and big

-Food: Tacos
-Twitter to follow: Don't use Twitter much
-Person on Instagram: I can't name one, but I'm most stoked to always see something from Kris Fox
-Travel destination: Spain
-Riders to ride with: Local watering kids
-Car: Mercedes Benz 420sel
-Movie: BMX Bandits
-Colour: Blue
-Shoes: Vans
-Bike company: S&M, Odessey BMX, Demolition, Cult

-BMX contest: Vans BMX Pro Cup
-Bike shop: The closest bike shop to me is about a 3 hour drive, it's called Local BMX...
-Clothing company: Vans, Levi's, Dickies
-Phone: iPhone
-Music: Old Jazz, otherwise metal or something fast to ride to.
-Ramp rider: There's too many types of "ramp riders" these days.
-Street rider: Dennis Enarson kills it at everything...

-Dirt rider: Nathan Saunders AKA "meanhorse"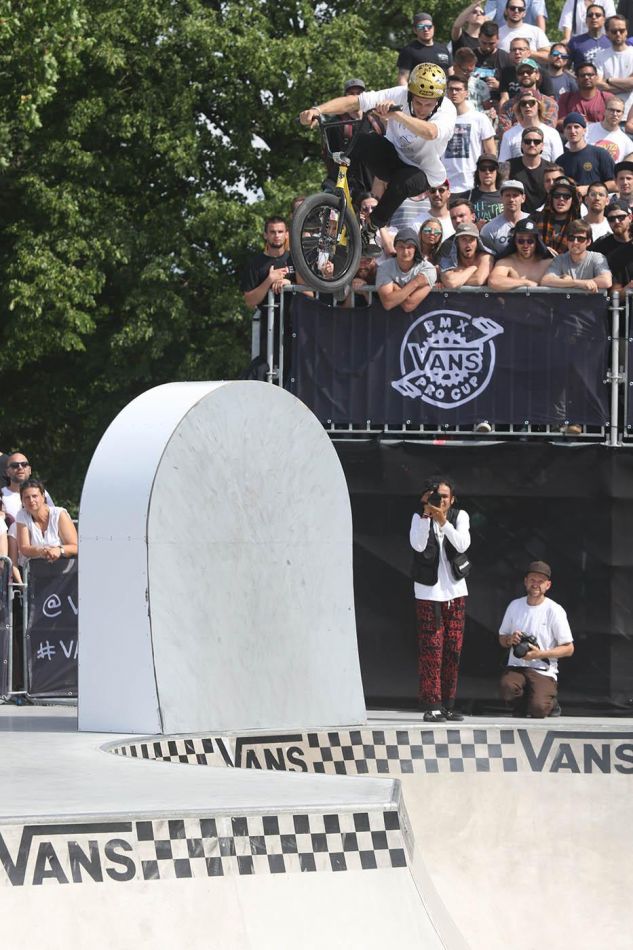 -Drink: h20
-Trick: Pulling back
-BMX Magazine: Dig
-Video game: Dave Mirra freestyle Bmx
-Girl: There's heaps of amazing talent by the girls in the scene lately, it's what BMX needs more of.
-Sport besides BMX: summer time beach volleyball and table tennis, I love that shit.
-Party: Vans after party's are always the best