Last injury: Torn ACL & Meniscus in 2018
Last time you rode your favourite park: Rode McBride (MLK) skatepark yesterday!
Last time you scared yourself doing a trick: Filming for my new Sunday frame promo that should be going live soon!
Last jam you liked: A.C.T jam in 2019 was so much fun! Would love to go back and do it all again!
Last stupid idea you had: Today! Working on another video project and the trick idea I had on the spot resulted in a big ol' belly flop right to the concrete. I'm luckily all good though! haha
Last email you received: A confirmation email that my restock of @ToughWorldCo stickers have arrived!
Last music concert you went to: Big Freedia in New Orleans, LA during Mardi Gras! So much fun!
Last flight you took: Returning back to California from New Orleans after working on a Red Bull project involving Mardi Gras!
Last nice dinner you had: My mom was in town last week so you know I had to treat her to a nice dinner!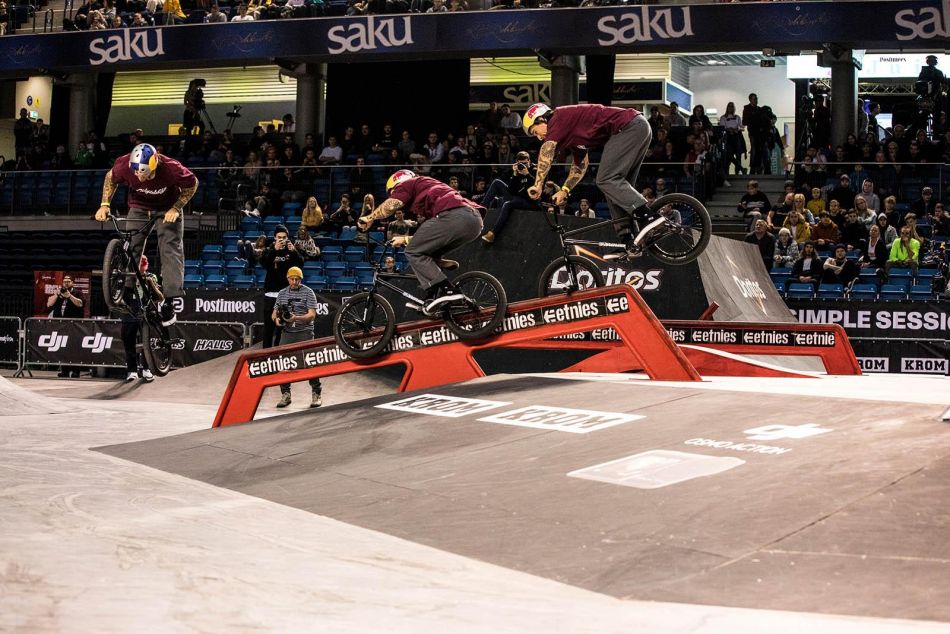 Last flat tire you got: I've been getting random slow leaks in both tires lately. Inspected both the tire and rim strip multiple times finding nothing of concern. Three days in with no flats now and fingers crossed it stays that way!
Last Netflix series you watched: Wentworth! This show had me hooked!
Last words: Thanks for the opportunity to be a part of this article! Thanks to my sponsors for the great support especially through the pandemic! I know times are strange right now for us all, but let's keep kicking ass! We'll get through this together and come out stronger than when we started!

Pics by Red Bull Content Pool (Kosman/Bakos)