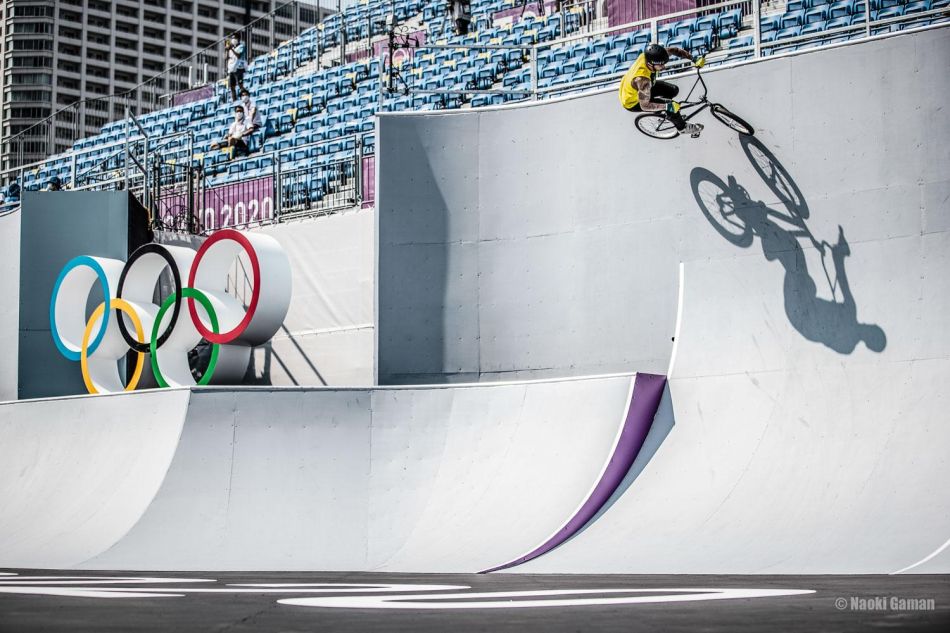 amazing when it works out the way you envision it. It honestly took a couple months to completely sink in that I now have an Olympic gold medal. I still look at the medal on my wall everyday and i am just so blown away.
How has life been since being the gold medalist? Has anything changed?
Logan Martin: My life has honestly been crazy since winning the olympics not to mention life with a toddler and a new baby. I understood how big the olympics were but until you actually compete/win the Olympics you really don't know just how much of an impact it can have on your life. I was super busy with a lot of commitments off the bike such as guest speaking, social media campaigns, ceremonies and special dinners up until December which made it quite hard to get back into a good routine on my bike but I did want to embrace every opportunity that popped up.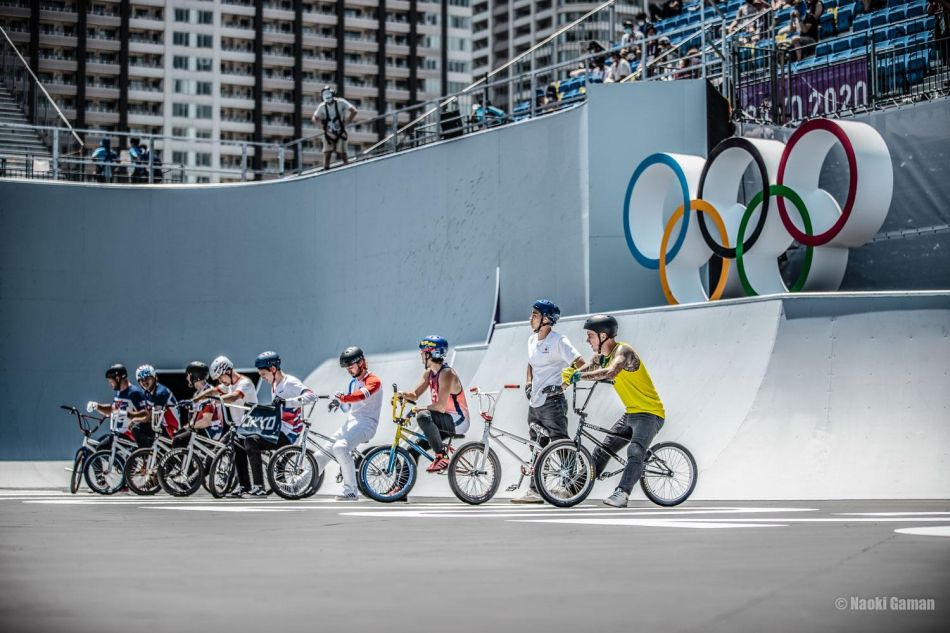 Did the phone keep ringing for special requests when you finally made it home after the Games?
Logan Martin: It was non stop! So many phone calls and so many emails it was honestly wild. It was a struggle keeping up haha! Crazy requests like going on tv shows like 'Dancing with the stars' and 'Survivor'. DWTS was super close to getting done but hotel quarantine in Australia stopped me from doing that (probably worked out good because I can't dance at all?) and for Survivor I would of been away from my family for too long. But all sorts of crazy requests were coming through.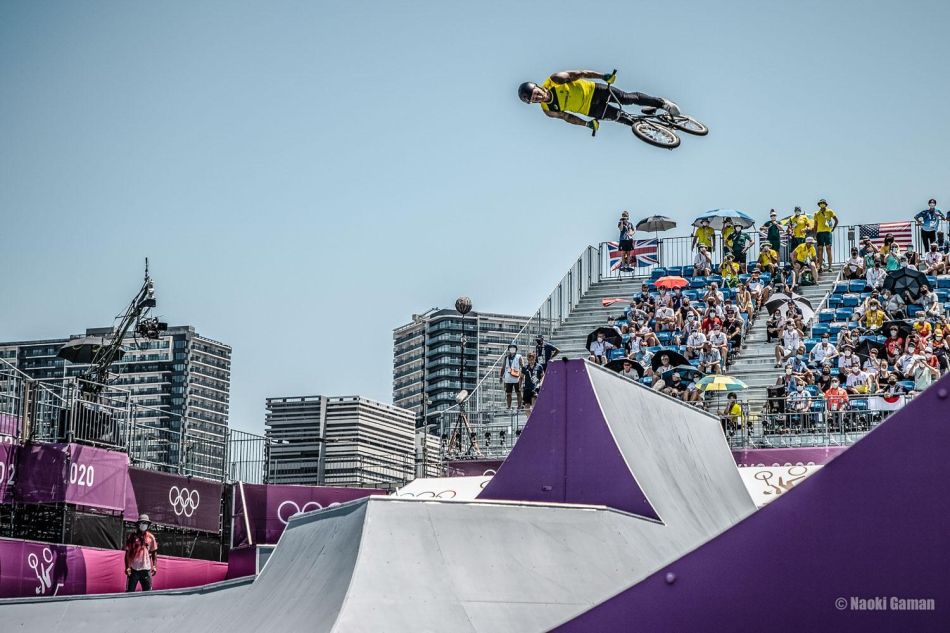 Name three occasions that you got to do as an Olympic champion that you were most stoked on?
Logan Martin: -I'm currently working with the Publisher 'Penguin Random House' to write an autobiography and 2 kids books which is so cool!
-I got Nominated and then Won 'Australian sports dad of the year award'
-3rd cool thing amongst all the cool things that have happen would be being on a post stamp. That was pretty amazing to me!
Have you played the 'Olympic Champ' card already for instance when the police pulled you over or you wanted to get in at a place with a long line?
Logan Martin: HAHA it crosses my mind a lot for sure but I haven't really used it. I did get a free room upgrade because of the number plates on my car though! I got valet parking and the driver saw the number plates on my car which says 'Olympic gold medalist Tokyo 2020'. He then said I watched you ect ect, do you want a free upgrade to a bigger suite. So that was awesome!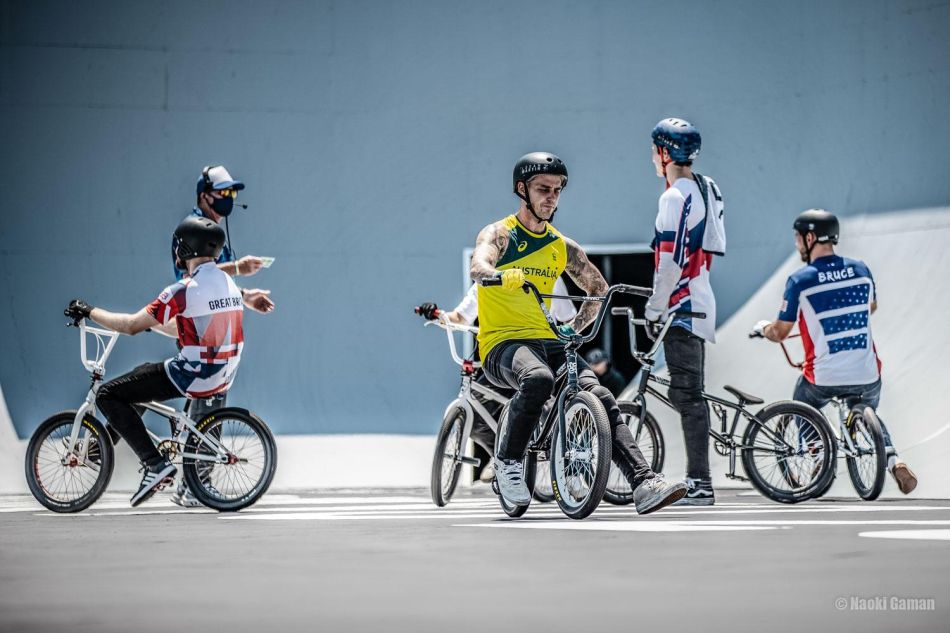 Being the first male BMX Freestyle rider to win a gold medal at the Olympics. Who is more proud, your family, your friends, or yourself?
Logan Martin: My family are probably just as proud as I am. We know what truly went into making this play out the way it did.

Have you picked up new sponsorships after winning the Olympics?
Logan Martin: I have! I've had an agent in America for a long time but since the Olympics i needed another agent to help out with Australia based stuff so anytime things get overwhelming for me I'll pass it over to him, but he's also got plenty of contacts and has been the one to get a few of these deals done. Pushys Online which is a big online bike retailer in Australia, I just signed a new deal with Cortex Protection and also GoPro which is pretty cool! Lots of things in the works and it just opened up so many more opportunities. Just having the title of an Olympic gold medallist has so much more weight and makes deals come through much easier. The first new sponsor post olympics was a Land Rover dealership in Brisbane which is amazing! I get to drive brand new Land Rovers, Audis and Jaguars.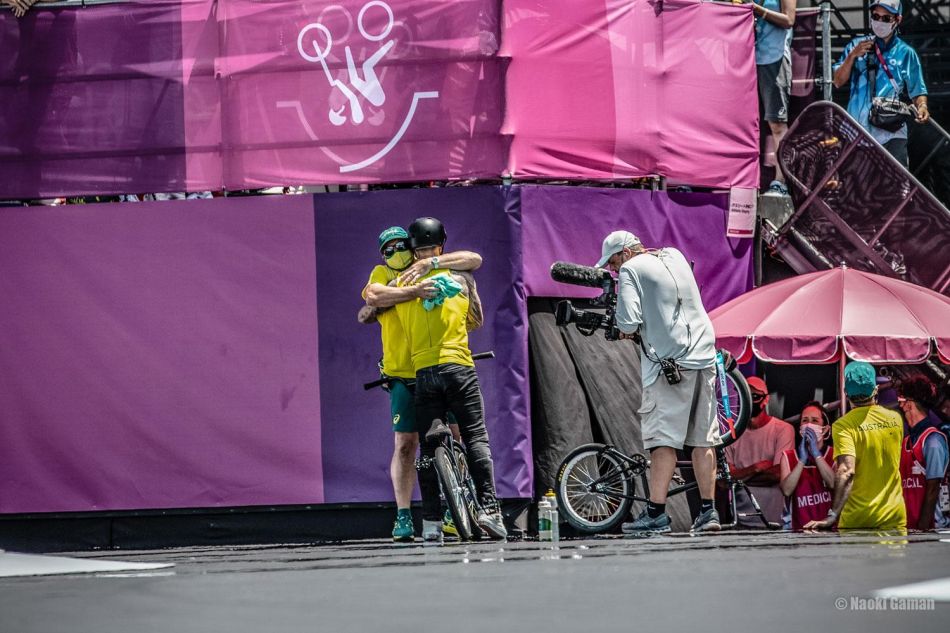 Were the bonuses any good in your country?
Logan Martin: The Gold medal bonus in Australia is $20k and then an Australian billionaire gave every podium athlete an extra $5k. But.. Every gold medallist also got to be on a post stamp which was another $20k in stamp royalties. So it worked out pretty good! Not to mention every other opportunity that has come from the olympics, I definitely did my best to capitalise on it.
Life goes on. Paris isn't too far away. How's your motivation?
Logan Martin: It was a bit harder to get back into the swing of things for the first few months post olympics being that I was so busy with everything else and family life. But I'm well and truly back into the swing of things now and feeling great on my bike and in my personal life so I'm very motivated to keep pushing.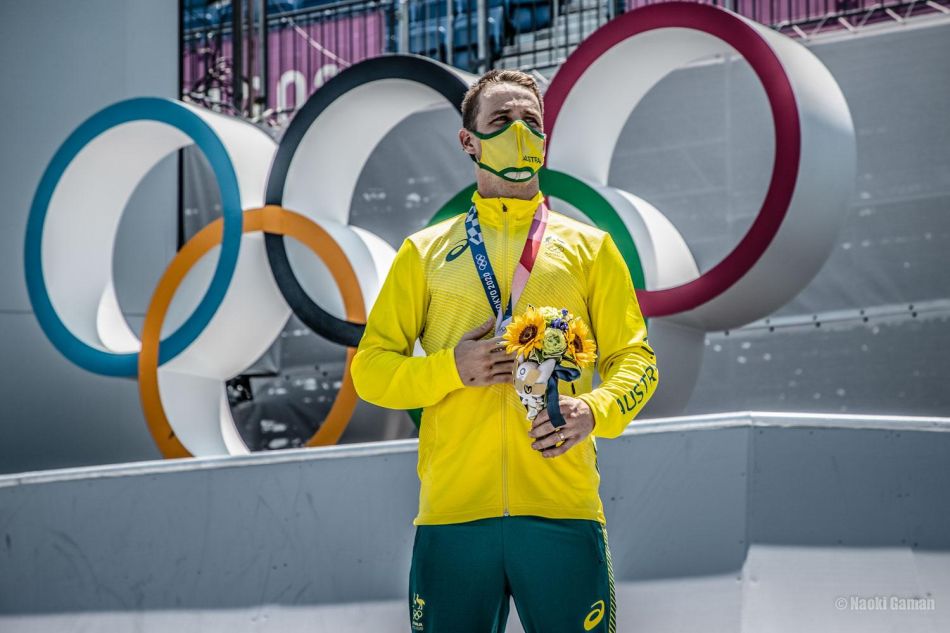 Are you stoked on the new facility built by Cycling Australia?
Logan Martin: So stoked! It's 15 minutes from my house. The building is more spacious with a higher roof than the previous building so it's way better this time! And we are just about to start the build on a FISE/UCI BMX Freestyle World Cup course at the same location which is amazing!
How does it feel that the UCI BMX Freestyle World Cup is coming to Australia later this year?
Logan Martin: It's actually amazing! So much has been invested into Freestyle BMX all because of the olympics. It's cool to see how much backing the sport is getting in Australia now and I can't wait to ride a FISE event in my home town.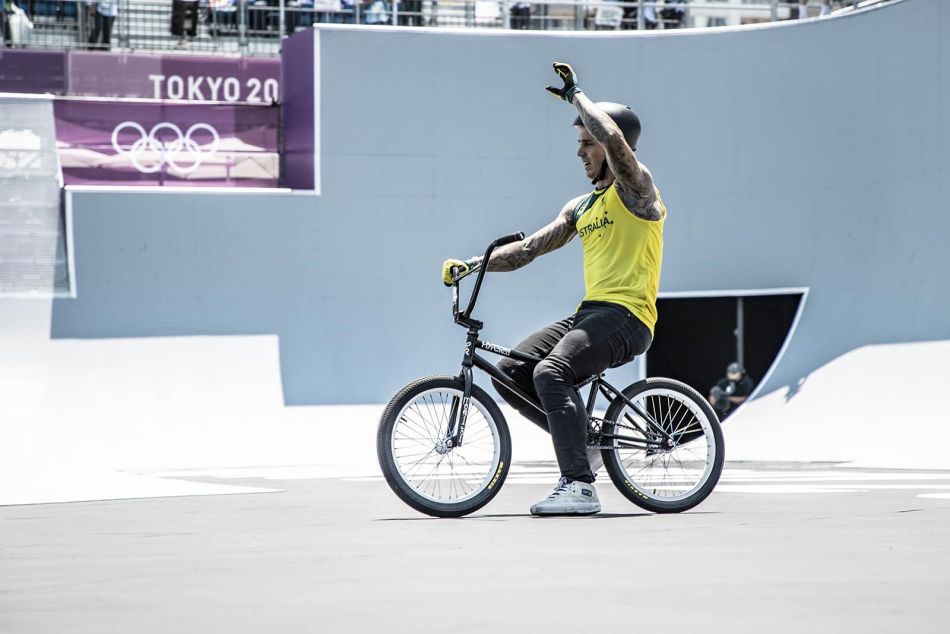 Is there anything you've got to say to the up and coming riders out there?
Logan Martin: Set goals and work hard towards them everyday. If you truly put everything into achieving your goals, whatever they may be, it can happen.
Thanks to?
Logan Martin: Thanks to my wife for all her support and also her sacrifice to allow me to do the things I need and to all my sponsors for the constant support year after year. And to everyone who is a supporter and believes in me, you guys play a massive part in my success too.

Pics by Naoki Gaman