outside the U.S. Bank Stadium in downtown Minneapolis. BMX legend Jamie Bestwick won silver, narrowly missing the top spot. In BMX Monster Energy dominated with four gold medals. In BMX Big Air James Foster won his first ever gold in the competition – an event in which he had placed third in two previous attempts.
In BMX Park 22-year old Kevin Peraza rode away with the gold taking the victory in convincing fashion, bringing his tech street style to the big transitions of the park course. In BMX Dirt Colton Walker won gold and Kyle Baldock took bronze.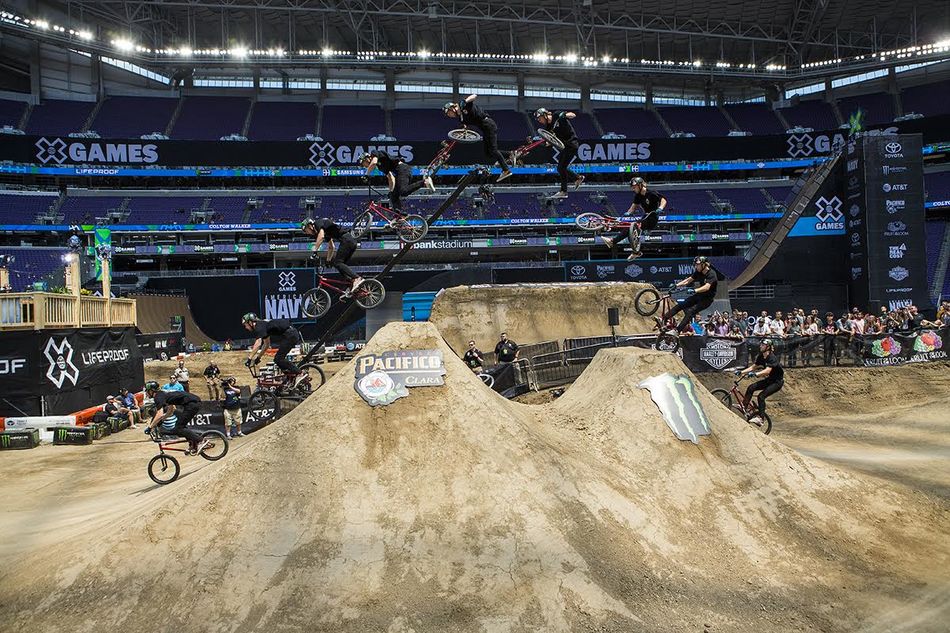 Just an hour later Baldock defended his title and also won gold in Dave Mirra's BMX Best Trick final — his second consecutive. Hailing from Australia, Baldock has earned a reputation as an exciting and innovative rider, both in Park and Dirt riding.
To celebrate their athletes and VIPs, Monster Energy hosted 'the' party to hit featuring hip-hop star Fat Joe to an over-capacity crowd. The Duffle Bag Divas, (DJ twins) were also in the house to set off the evening. Guests included Monster Energy athletes, Monster Energy Girls, industry VIPs, media and influencers.