In the women's division, series rookie Teresa Azcoaga will fight for a third consecutive podium win against 2017 event winner and women's BMX pioneer Nina Buitrago and top women's Tour Pro contender Angie Marino.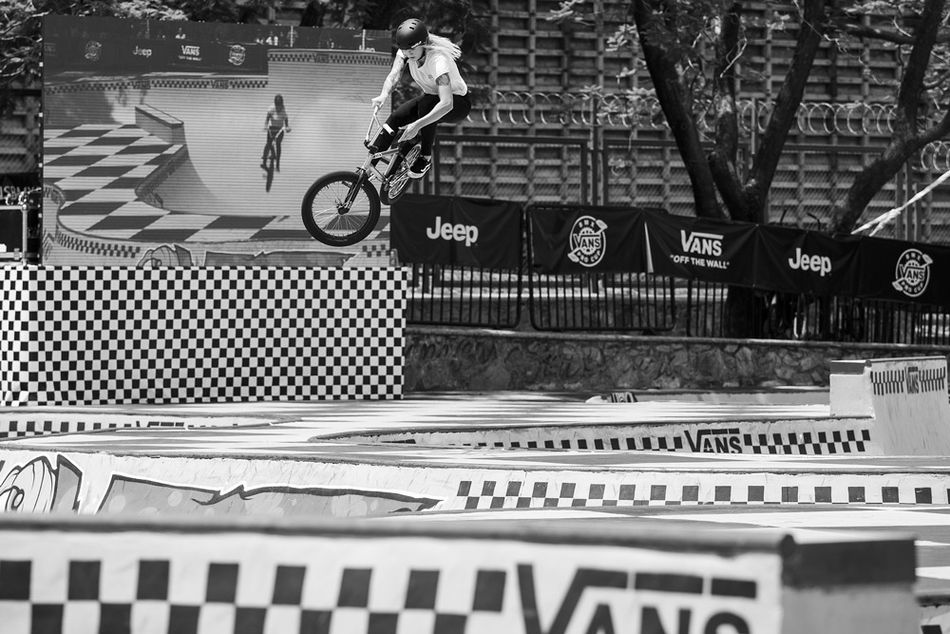 Home to the renowned Montenegro Skatepark, the city of Guadalajara supports the prominent local BMX scene with one of the best park terrain courses in the country. Located amongst an illustrious community park, the Montenegro Skatepark's wide-open course features numerous hips, extensions, a spine, a stepdown, wallrides, a sub-box and multiple various sized bowls that provide riders endless line possibilities and transfer selections. Watch the GoPro course preview with Vans Global BMX Team Rider Kevin Peraza here!
With only two qualifying opportunities left in the season, the Guadalajara Vans BMX Pro Cup will kick-off with a regional qualifier tomorrow, August 24. Open to eligible men and women pro BMX riders, the top seven regional qualifier finalists from tomorrow's event will automatically advance to the Pro Tour semi-finals this Saturday, August 25 and the top three regional qualifier podium winners will join the 2018 Tour Pro roster, in addition to a coveted invite to the official Vans BMX Pro Cup World Championships in Málaga, Spain on September 22.
Vans BMX Pro Cup Series 2018 Tour Pros:
Larry Edgar USA
Dennis Enarson USA
Alex Hiam AUS
Sergio Layos ESP
Kevin Peraza USA
Boyd Hilder AUS
Corey Walsh CAN
Matty Cranmer USA
Gary Young USA
Kris Fox USA
Jason Watts AUS
Corey Bohan AUS
Matt Cordova USA
Parker Heath USA
Vans BMX Pro Cup Mexico Qualifiers & Invitees:
Aaron Simone USA
Andres Gatica CHL
Anthony Napolitan USA
Brad Maple USA
Brandon Loupos AUS
Cauan Madona BRA
David Peraza USA
Jamie Cooper-Ellis USA
Pabel Marquez MEX
Ronnie Napolitan USA
Victor Munoz CHL
Vans BMX Pro Cup Women's 2018 Tour Pros:
Teresa Azcoaga ESP
Angie Marino USA
Perris Benegas USA
Nina Buitrago USA
Macarena Perez CHL
Jesse Gregory USA
Vans BMX Pro Cup Series
Mexico Schedule
Athlete Registration:
Friday, August 24
Vans BMX Pro Cup Regional Qualifier – OPEN TO MEN & WOMEN REGISTRANTS
Saturday, August 25
Vans BMX Pro Cup Women's Pro Tour
SEMI-FINALS
Vans BMX Pro Cup Men's Pro Tour
SEMI-FINALS
Sunday, August 26
Vans BMX Pro Cup Women's Pro Tour
FINALS
Vans BMX Pro Cup Men's Pro Tour
FINALS