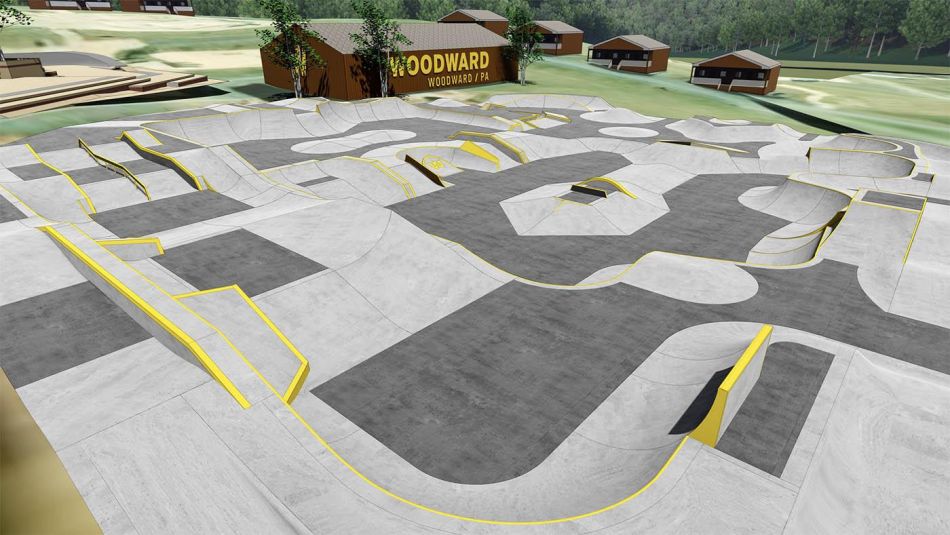 Replacing Woodward PA's iconic Outdoor Street park, Town Centre will be the ultimate location for campers of all sports to live out their passions while empowering personal growth and elevating their skills to the next level. "The inside of the park is more advanced, but the outside pump track provides something for everyone," explains Sheckler. As a combination of both street plaza and flow park, it will serve as a multi-use park with endless lines and separate areas that can be used for teaching and progression purposes.
Centrally located at camp, the name Town Centre not only comes from its prominence on campus, but also pays tribute to its geographical location within Centre County, Pennsylvania.
The park is designed by BMX legend and Woodward Director of Design, Nate Wessel, who has been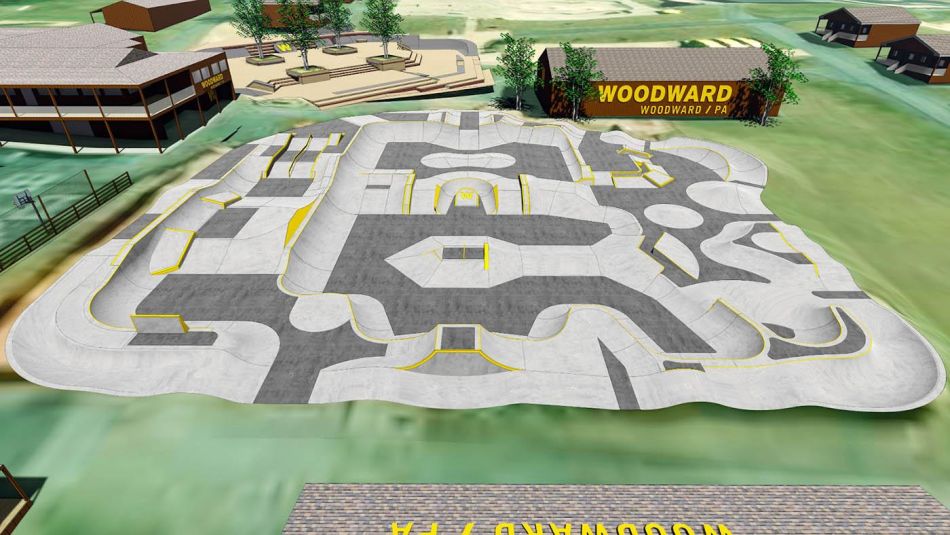 building parks for 25 years at Woodward and beyond, as well as for premiere events such as the X Games.
"I first stepped foot on Woodward PA 30 years ago. Since then, I have always felt it is a place that turns dreams into reality. I couldn't be more thrilled to create, what I hope to be, the most iconic skate park at Woodward for decades to come. I would love for my design to inspire the next generation to keep progressing and chasing those dreams," says Wessel.
The park is currently being built by California Skateparks and is slated to open mid-summer.