Wafflecup BMX Shoes. Bob Haro and Bob Morales feature through archival images shot on the 1982 Haro Freestyle Tour by Dean Bradley.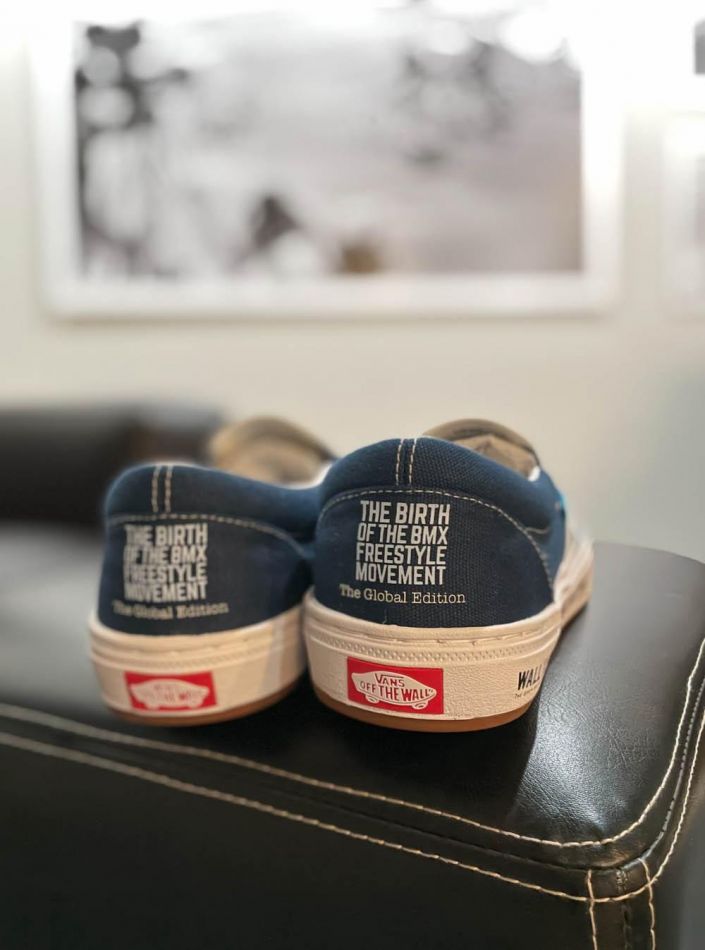 In addition to the new edition of the book and the shoes, the package includes a dedicated 120-page brand history book titled "The Business End" with brand chapters dedicated to the industry that underpinned Freestyle through the 1098s.
The Full Package…
1 X copy of The Birth of the BMX Freestyle Movement Global Edition.
1 X copy of The Business End Brand / Industry History Book.
1 X custom "43" BMX T-shirt.
1 X custom Jeff Watson Vans Classic T-Shirt
1 X custom tote drawstring Vans Bag
1 x 10 - Page 6 x 6 supplement "Shoe Story" that accompanies and authenticates the limited edition Vans with insights from Haro, Morales, and Bradley.
1 x Custom Vans Commuter Backpack houses the collection and lands it at your door.