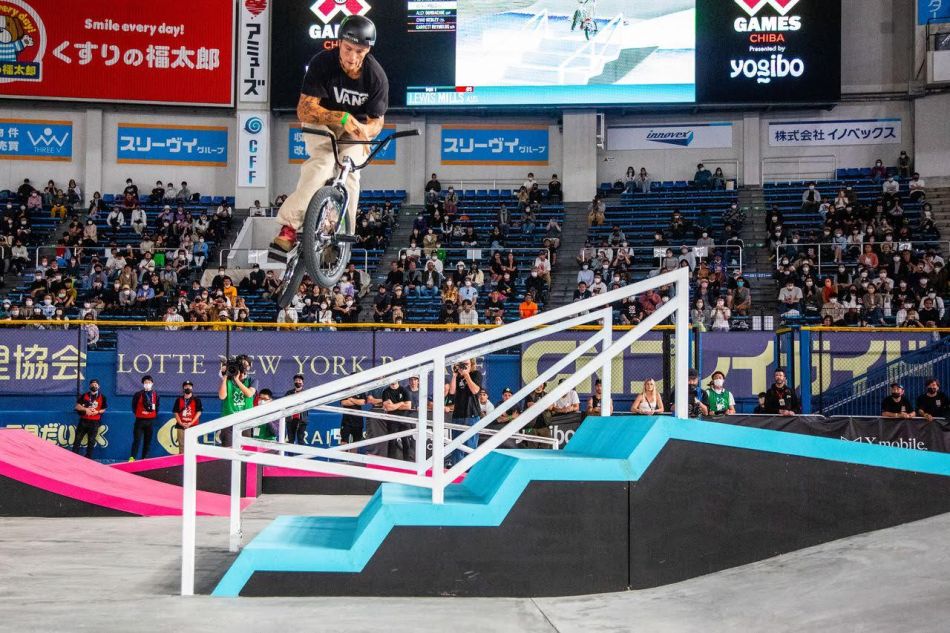 advanced all the way to General level before earning full-fledged pro sponsorship. Riding high on a bronze medal from X Games 2021, he's filming his second Monster Energy video part and shares some inside details on UNLEASHED.
Find out what fuels Malott to keep pushing the boundaries as he talks to the two UNLEASHED podcast hosts, Australian action sports personality Luke "The Dingo" Trembath and professional snowboarder Danny Kass.
Growing up in the high desert town of Lancaster, California, Malott was surrounded by wide open spaces to go fast on wheels. At age 10, he showed a natural talent for BMX and motocross races, inspired by his father. Despite success on the racetrack, Malott wanted to bust tricks and get technical, which led to skateboarding and freestyle scooters. But although he became the two-time scooter U.S. World Champion, his calling was elsewhere. "My interest was always in bikes. I guess I always had a bike style as a scooter rider. Because all my homies were bikers and I would go to Woodward [skate camp] to ride," said Malott on the show.
Finally, his friends pushed Malott into BMX. "They were like, 'Get a bike! And please compete on a bike!' I was 18 and thought I'm way out of the loop. There were pros that were 18 already." But Malott's friends insisted: "It's never too late to start but it's too early to give up. So I got a bike and just set out to dominate."
Malott instantly proceeded to dominate the BMX amateur circuit. He won the freestyle BMX championship at the Monster Recon Tour in 2016 and joined the Monster Army program as a recruit that same year. He also put his progression on the fast track by moving to Lake Havasu, Arizona, for the active BMX scene and concrete parks.
Advancing through the Monster Army, he took first place trophies in big ticket events such as FISE Montpellier, France and Hiroshima, Japan. As he details on the podcast, he also made history by landing the world's first 360 Triple Whip to Bar Spin. "It was such a great moment. Like, 'Dang, I just stepped up the game.' But immediately that night, I already thought I could probably add another whip!"
Speaking on his drive for progression, Malott said: "Each year, something new keeps popping up. It doesn't stop. That's how cool it is. It's almost like you don't want to stop." His rapid progression finally earned Malott a full-fledged spot as a pro on team Monster Energy in 2021. He was already a General in the Monster Army at the time and released the 'Breakthrough' video part as his welcome to the pro ranks.
The newly minted pro also made his X Games debut in 2021. For a change, the mega stadium event was contested at Pat Casey's private Dream Yard facility amid the pandemic, which Malott liked. "It helped me a lot. Your first X Games is always nerve-racking. Being in the stadium in front of all the people. So being in a yard with all the teammates was such a relief of, 'Okay, this is just a backyard session with the boys. Have fun!'" said Mallot, who took X Games bronze in BMX Best Trick at the event.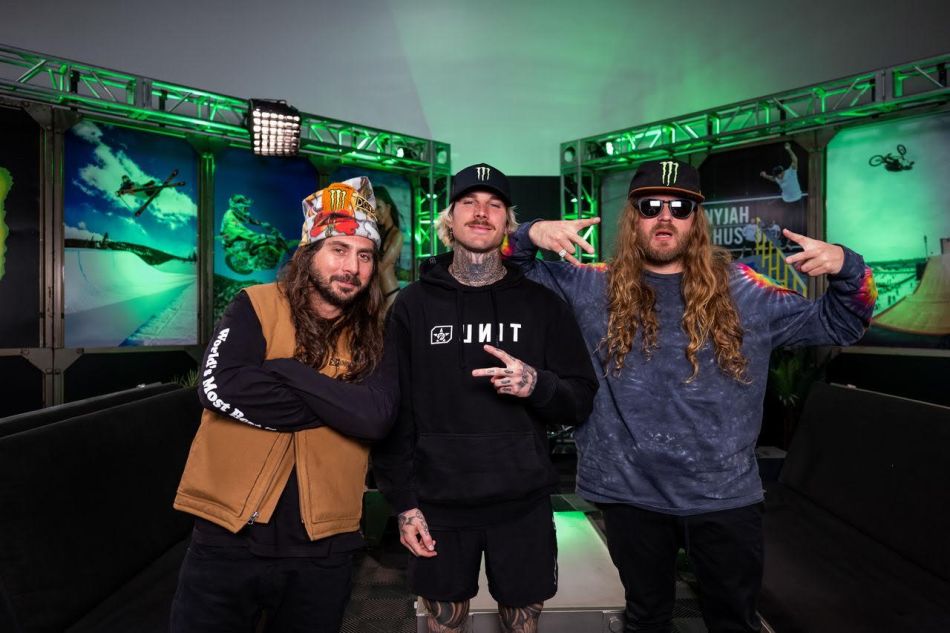 Right now, Malott is filming for his second pro video part for Monster Energy and has some never-been-done tricks to cross off his list. Although he admits to suffering 13 concussions at this point, Malott is still ready to put it all on the line for the sake of breaking new ground: "It's all part of it. I love the slams. It lets you know that you're still working. Because there's never a point where you can't keep progressing. So slamming is showing me that there's still room for error and still room for learning."
Want to hear what else Malott has learned? Visit the landing page to access Episode 28 of the UNLEASHED with The Dingo and Danny Podcast featuring Monster Energy BMX rider Jeremy Malott.
Episodes of UNLEASHED are filmed on a special set inside Studio M at Monster Energy headquarters in Corona, California. The podcast is hosted by the dynamic duo of Australian action sports personality Luke "The Dingo" Trembath and professional snowboarder Danny Kass. Known for their deep roots in action sports culture, the two starred in the beloved cult TV show 'The Adventures of Danny and The Dingo' on Fuel TV for five action-packed seasons in the early 2010s. Both hosts have walked the walk as pro snowboarders and possess the interview skills to find common ground with guests from any type of background – sports and pop culture. Always look out for new episodes dropping bi-weekly on Mondays.