professional BMXer, former Woodward camper, and USA Cycling National Team Coach Ryan Nyquist. "I have been on the other side as a young, up-and-coming rider who didn't have access to a formal coaching program. Leading the ODA program and growing this sport is a dream come true and an amazing opportunity for the next generation of riders."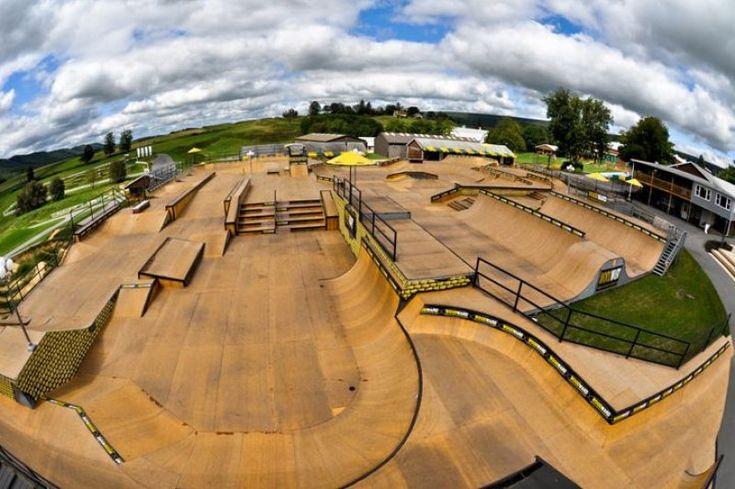 Olympic Development Academy (ODA)
USA Cycling's Olympic Development Academy exists to elevate young riders to the elite ranks of international cycling across all disciplines. Providing world-class coaching, comprehensive training curriculums, and immersive competition schedules, the Academy is meant for riders who have a desire to take control of their future across all cycling disciplines: BMX Racing, BMX Freestyle, Cyclocross, Mountain Bike, Road, and Track.
Woodward will host the BMX Freestyle ODA weeks at both Woodward PA and Woodward West. Led by Nyquist, the program will allow amateur riders between both locations to receive elite-level coaching support from USA Cycling and Woodward's coaches and staff. The ODA will offer exclusive programs including interactive classroom education, multiple daily training sessions, daily competitions, with social and recreational activities.
June 26 - July 2, 2022: Week #4 ODA - Woodward West
August 7 - 13, 2022: Week #10 ODA - Woodward PA
"Woodward has been committed to being a training ground for BMX campers for over 25 years, we have fostered riders of all levels creating a community of collaboration and progression" said Brian Varner, Woodward Programming Director. "Hosting the USA Cycling BMX Freestyle National Championships and ODA, is the next step in that commitment. This partnership with USA Cycling shows our emphasis and vision to grow the sport and support the next generation of future Olympians."
USA Cycling BMX Freestyle National Championships
The USA Cycling BMX Freestyle National Championships will crown champions and award the prestigious stars and stripes jerseys for Elite and Junior categories. Junior National Champions will be awarded during a week of camp at Woodward. This event will coincide with Round Four of the USA BMX Amateur Freestyle Series.
-May 20, 2022: , Elites - Men & Women, Junior 17-18 - Men & Women
-May 21, 2022: USA BMX Freestyle Series - Round Four – Woodward PA
-May 22, 2022: USA Cycling BMX Freestyle National Championships – Woodward PA, Junior 13-16 - Men & Women, Junior 12 & Under-Men & Women
USA Cycling's Director of BMX, Jamie Staff, has seen the sport of BMX Freestyle progress to the Olympic Games and, with this partnership, we are able to create a better pipeline for young athletes to make their dreams a reality. "Our BMX program is super excited about partnering with Woodward. Woodward is freestyle and so this partnership made perfect sense from the get-go. Woodward will be the pipeline for BMX Freestyle which will make it easy for the riders to understand and this is what Woodward does on a day to day basis, so from every angle this was a no brainer. I can't wait to watch the program grow!," said Staff.