is debossed on the heel. His custom elephant print is also featured prominently on the shoe's quarter panels.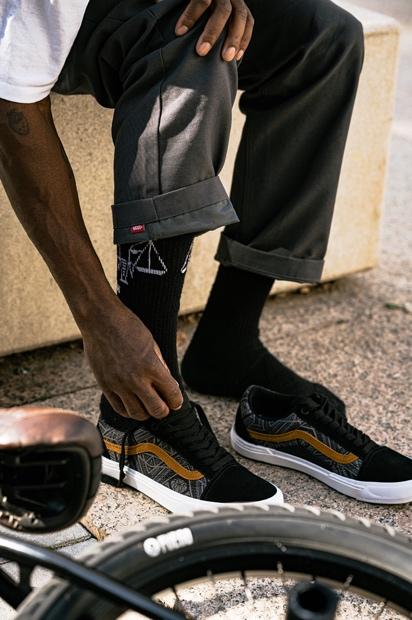 Courage's design inspiration and earth tone aesthetic carry over to his head-to-toe apparel collection with the Vans x Courage Adams Drill Chore Vest in dirt with quilted printed lining and multiple pockets featuring his elephant logo embroidered on the chest pocket. The collection is rounded out with an Off The Wall™ tee in white, Authentic Chino tapered pant in asphalt, and BMX crew sock in black, each following suit with Courage's custom logo.
For Courage, the collection represents the effort and dedication he's put in to get to where he's at today, as well as his hopes and motivation for the future: "Since I started riding, I never thought I'd get the opportunity to have a full collection with Vans. I'm so proud to see one of my dreams become reality, and it gives me energy to continue working hard and moving forward."
Born in Nigeria and now calling Madrid home, Courage Adams is the first-ever Nigerian pro BMX rider. At age 12, he was inspired by local BMXers in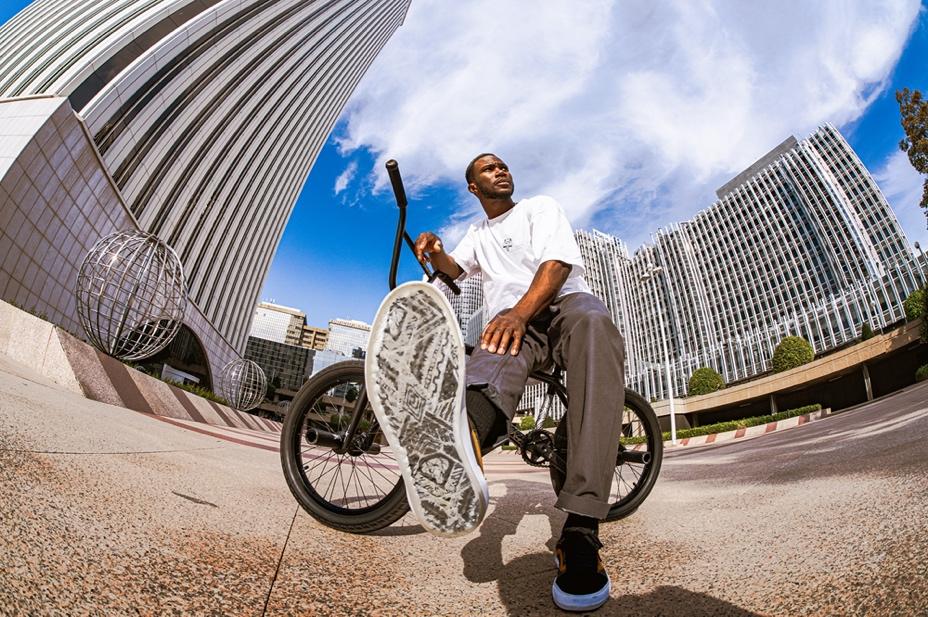 Pamplona, Spain, after witnessing a BMX "wheelie" for the first time. Since then, his dedication to riding has motivated him to become one of the best at what he does, producing some of the most inspiring video parts in BMX. He is recognized globally as the master of manuals—be it front or back wheel, forwards or fakie. Known for his quiet, humble approach, his guiding philosophy, "Balance is the key to life," has become synonymous with his riding style, propelling him to new levels on a bike.
Vans Old Skool™ BMX by Courage Adams and his apparel collection are available now at Vans retailers and at Vans.eu/BMX.