-Fluted, butted and tapered seamless 4130 cromo legs
-7075-T6 top cap with sunken 6mm allen bolt for 'hollow' look
-ED rust proof coated before painting
-Choice of 18mm, 28mm, and 32mm offset

And much like our 20" Supreme V2 Forks our 16" and 18" models feature all the strength and good stuff like M24 Top Caps, improved fitment for hub guards and pegs, 1 pc internally and externally machined steerer tubes with integrated race bearing, and are both made from the same 100% post weld head treated 4130 cromo! Only available in 28mm offsets.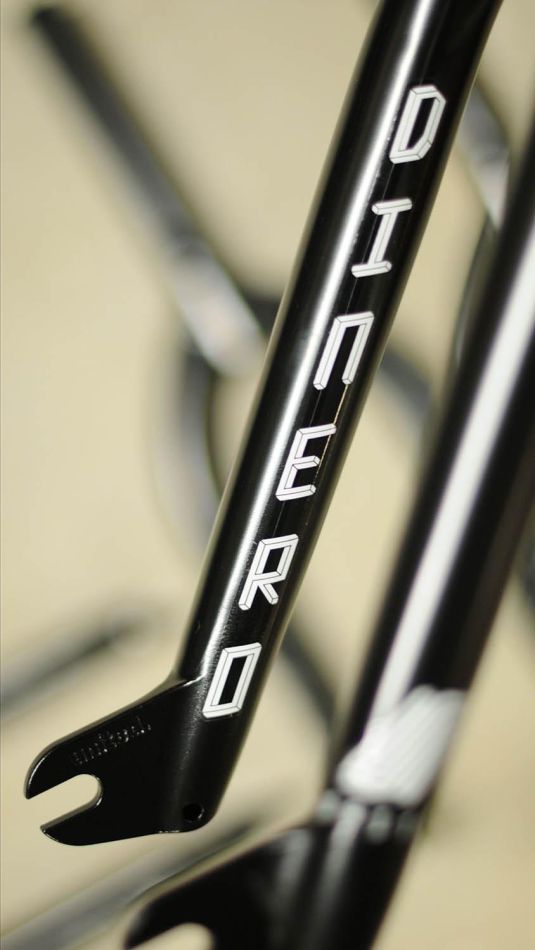 Not one area was left untouched when it was time to design the United Dinero V2 forks.
United started off by revising the steerer tube and adding extra material in key stress areas, an M24 thread top cap was then introduced to accommodate the ever increasing height of bars and pressure that this puts on the forks.
Our custom fluted, butted and tapered seamless 4130 cromo legs now allow even more improved clearance for 2.4″ tyres. And the main change, a whole new mold for the invest casting dropouts, by flattening the inside of the dropout we have made sure that the Dinero v2 will work with all front hub and hub guard set ups. A slight change to the outside of the dropout now means that even the largest diameter plastic pegs will still sit flush in the dropouts with the wheel all the way slammed.
Add to this some new logos, simplified colours and a great pair of forks just got even better!
Features:
-New steerer tube with improved strength in key stress areas
-New improved clearance for 2.4" tyres
-Complete new mold invest cast dropouts with Embossed logo
-Clearance on the inside of the dropout for all front hub/hub guard set ups
-Improved dropout fit for up to 44mm OD pegs
-100% post weld heat treated seamless 4130 cromo
-Butted, fluted and tapered legs
-Angled fork leg ends for grind clearance
-Internal and externally machined 1pc steerer tube with integrated bearing -race
-New 7075-T6 top cap with M24 Thread
-ED rust proof coated before painting