-Crafted from premium flex chrome vanadium steel, the Speed Pedal Wrench offers exceptional durability and strength. The body is drop forged to ensure robustness and longevity, even under heavy use. Equipped with an ergonomic heavy-duty double-component handle, this wrench provides a comfortable and secure grip, minimizing hand fatigue and maximizing control.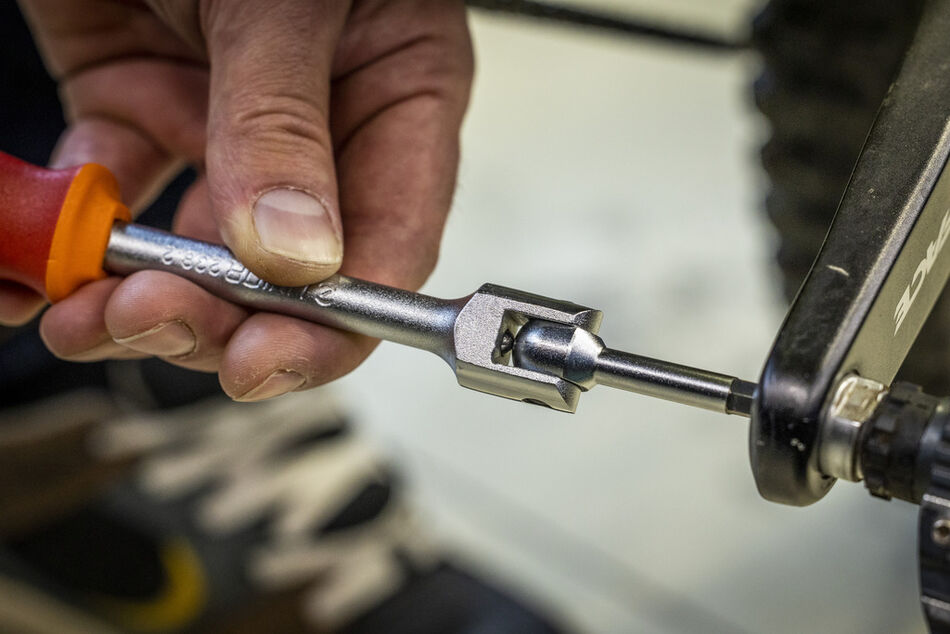 -With the Speed Pedal Wrench pedal removal or installation is easier than ever before. Available in hex sizes 8 and 6, this wrench covers the most common hex pedal install interfaces, ensuring compatibility with a wide range of pedals.
Available in two sizes:
-Made of premium flex chrome vanadium steel.
-Drop forged wrench body.
-entirely hardened and tempered
-surface finish: chrome plated to standard ISO 1456:2009
-ergonomic heavy duty double component handle
-made according to standard ISO 3315

Now a tool that everyone needs. This one will last a lifetime and will make some new friends.

Bottle opener with handle: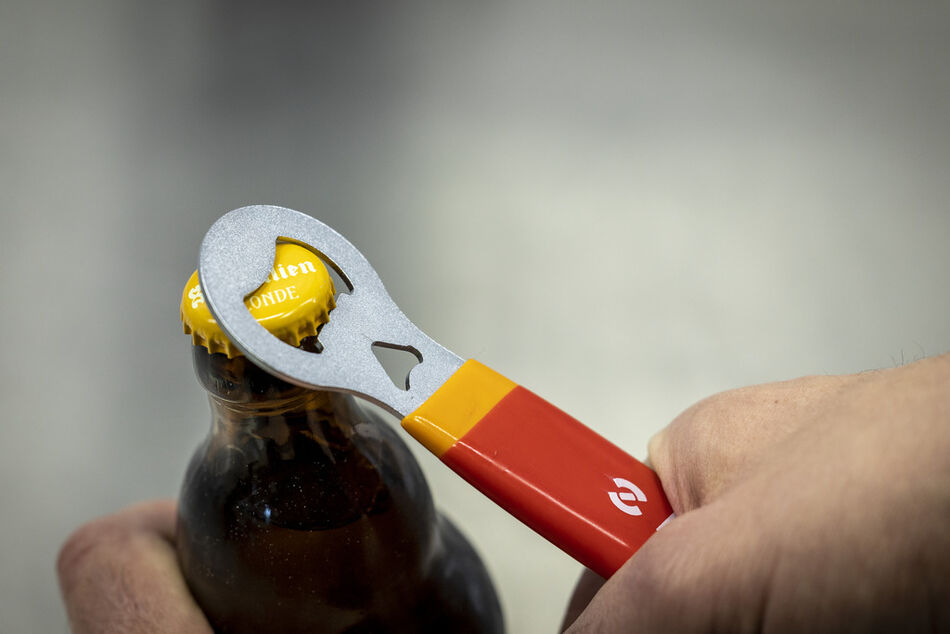 -An essential tool for your workshop, garage, or toolbox. This must-have tool ensures you can enjoy a refreshing beverage after a hard day's work.
-Precision-crafted from laser-cut tool steel for durability and longevity.
-Double-dipped handle offers superior comfort and hassle-free bottle opening.
-Designed with an Unior bike tools handle to seamlessly integrate with other Unior tools in your workshop.
-An essential tool for every workshop, garage, or toolbox, making it versatile and practical.
-Convenient hanging hole for easy storage and accessibility.

-Reward yourself with a cold drink "When Work's Done".


Mini bottle opener:
-A compact and portable addition to your everyday carry.
-Crafted from high-quality tool steel for exceptional durability.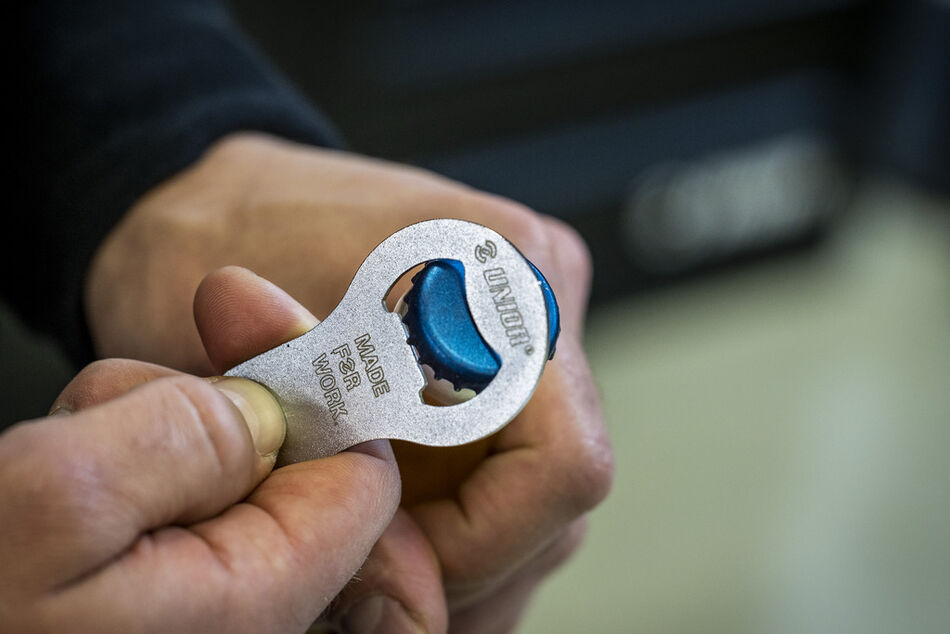 -Designed with a sleek and compact form factor, making it perfect for attaching to your key ring.
-An essential tool for any occasion, whether you're camping, attending parties, or simply enjoying a cold beverage.
-Equipped with a sturdy fastening loop, allowing you to securely attach it to your key ring or other items.
-Upgrade your keychain with the Mini bottle opener, a reliable and stylish tool that ensures you're always prepared to pop open a bottle whenever the occasion calls for it.


New advanced technology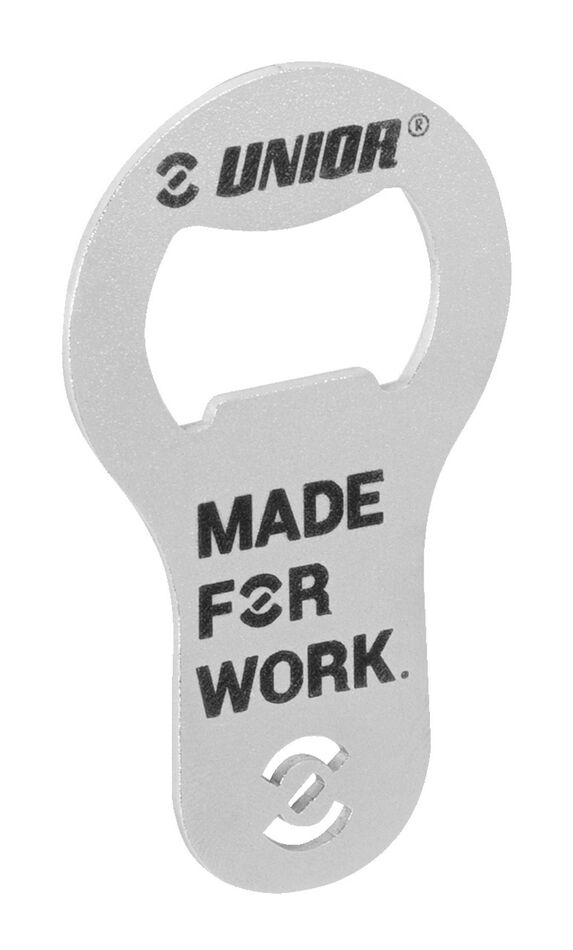 -The use of new technological methods and top quality materials result in tools with a long life span, safety designs ensure repair jobs without damages, customized solutions, excellent effectiveness, modern materials and ergonomic design provide good looks and safe use.
-Customized solutions for excellent results
-Our solutions offer adaptability to the bicycle parts of all producers. Our tradition, our own design, and constant technical development and modern technology keep us one step ahead.
-Excellent durability
-Unior hand tools finish many jobs faster and make working in tight areas easier. They are adapted to work on the latest bicycle models.

Customized solutions for excellent results
Our solutions offer adaptability to the bicycle parts of all producers. Our tradition, our own design, and constant technical development and modern technology keep us one step ahead.


Excellent durability
Unior hand tools finish many jobs faster and make working in tight areas easier. They are adapted to work on the latest bicycle models.

www.uniortools.com