Kelly Swanson: Luckily, I see and know a bunch of younger dudes carrying on with collecting and building vintage bikes, I believe it will carry on!
What's one of your oldest BMX products in your collection?
Kelly Swanson: My complete collection resides between 1976 to 1980, I do, however have a Cook Bros. Stem dated around '74 -'75.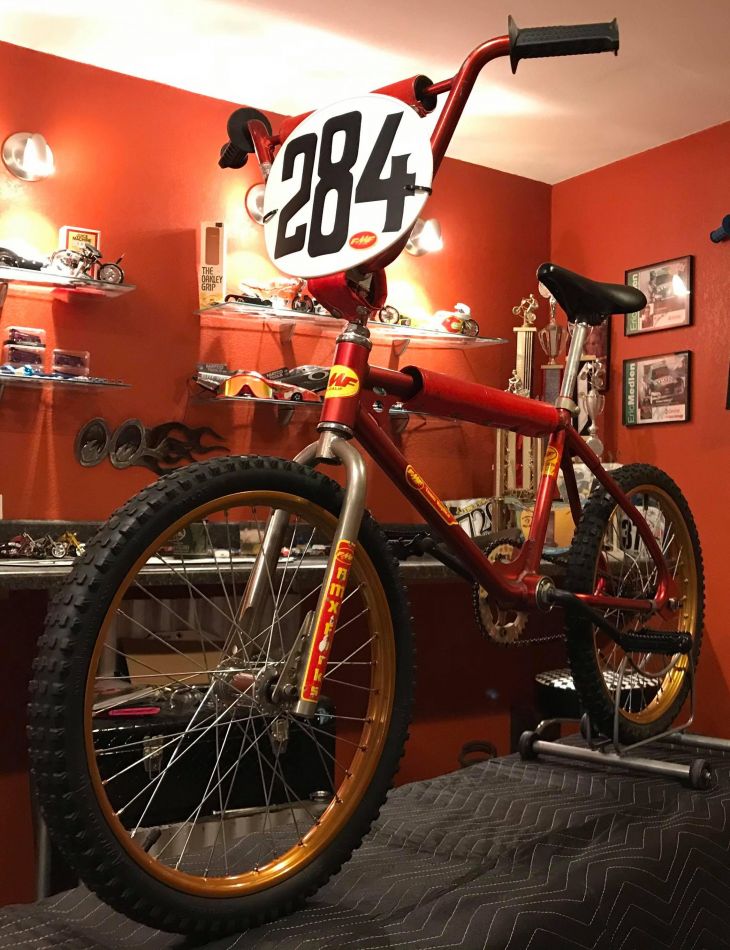 What bike was the dream bike for you?
Kelly Swanson: I always wanted an FMF; it was and still is, in my opinion: the COOLEST!

Do you have that bike in your collection today?
Kelly Swanson: Yes, I own a '76 Red FMF Team Teplica and a '77 gold FMF Team Replica.

Name three BMX collectors that you respect?
1. Scott Towne
2. William Laroque
3. Jonathan Hoffman
Do you have decent mechanical skills?
Kelly Swanson: I am a welder by trade, I have built bridges, hot rods, go carts, motorcycles and I currently build concrete mixers for a living.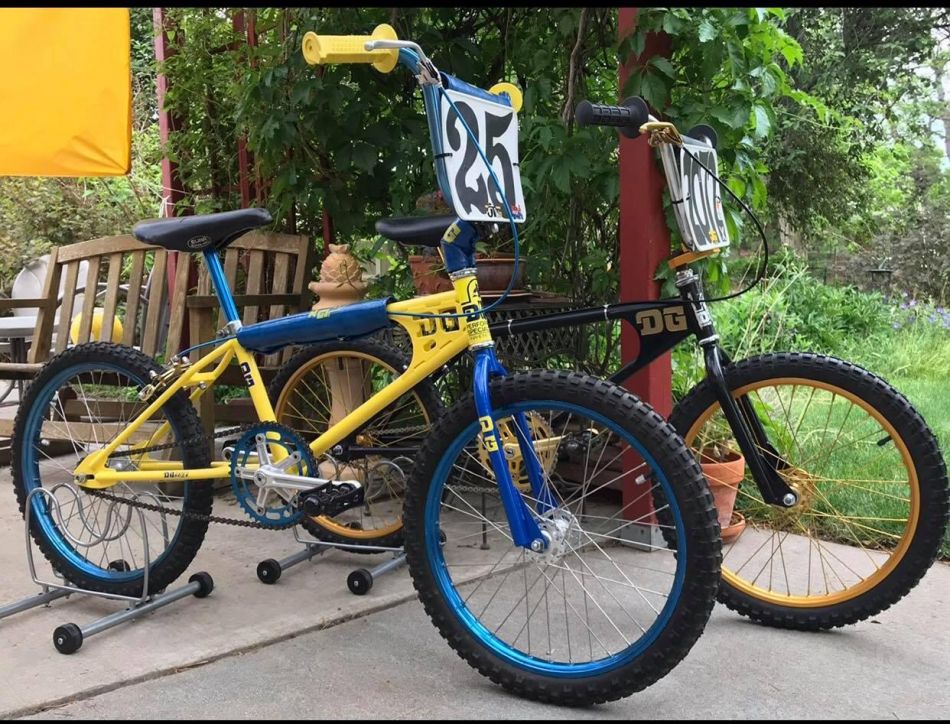 What products are a great help when you find an old rusty historical piece of shit bike that needs to shine again?
Kelly Swanson: Elbow grease! Everything else is easy. There are builders who can actually screw up a perfect build by not having the right vision to complete correctly, within the confines of the era.

How often do you look on eBay/Craigslist/BMX Museum to shop for old BMX stuff?
Kelly Swanson: BMX museum; a minimum: 3-5 times daily. eBay; 2 times a day, I rarely look at craigslist, I know all the sharks around here, have that one covered!

Do you have a man-cave where your bikes are displayed?
Kelly Swanson: Yes, I have a basement MANCAVE! Bikes, hotwheels, magazines and a couple guitars.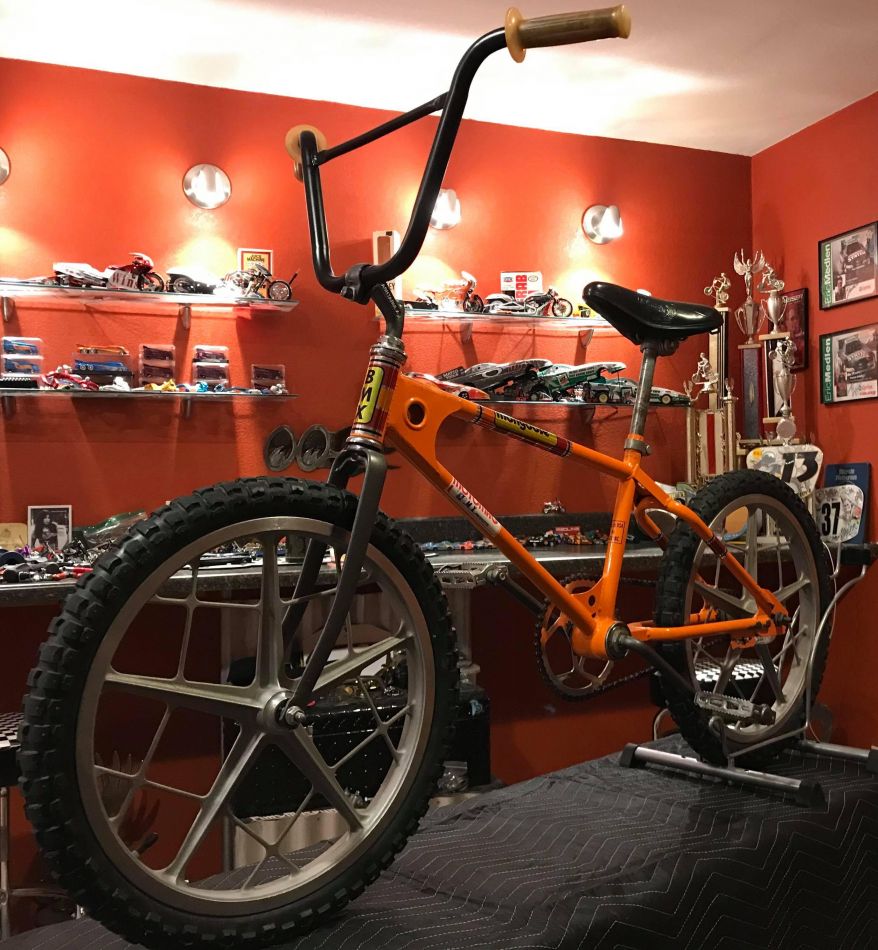 Do you always have room for "one more bike"?
Kelly Swanson: I am most comfortable with 10 bikes, I've had more- but I like 10 for my space. Ah crap, actually I do have eleven , it's a freestyle though... it's in the other room; 1988 GT Performer.

What's a bike (part) you have been looking for but haven't been able to locate?
Kelly Swanson: PROFAB forks! They are super Rare! Harry Leary had them on his JMC, one of the cool dudes here in town had them on his FMF bitd, those are the only two pair I have seen! Aluminum legs with a chromoly steer tube, crap, maybe they all broke!

Where can people reach you when they have that part available?
Kelly Swanson: SwannySixtySix on IG

Thanks to: Having a super cool wife for 21 years, she understands the passion I put into all of my projects!

Previous Episodes on FATBMX: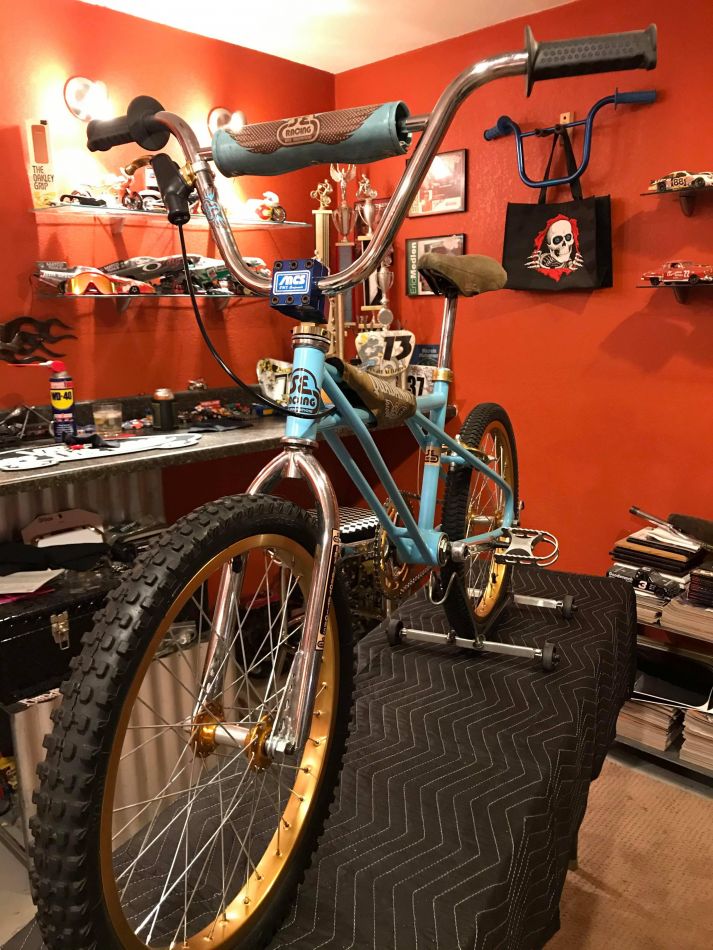 Episode 1: Christophe Detandt (BEL)
Episode 2: James White (GBR)
Episode 3: JT Freestyle (USA)
Episode 4: Ben Murphy (IRL)
Episode 5: Rainer Schadowski (GER)
Episode 6: GAry Sansom (USA)
Episode 7: Michael Gamstetter (USA)
Episode 8: Grant Stone (GBR)
Episode 9: Steve Blackey (USA)
Episode 10: Shannon Gillette (USA)
Episode 11: Woody Itson (USA)
Episode 12: Oliver Kienzle (GER)

Up next......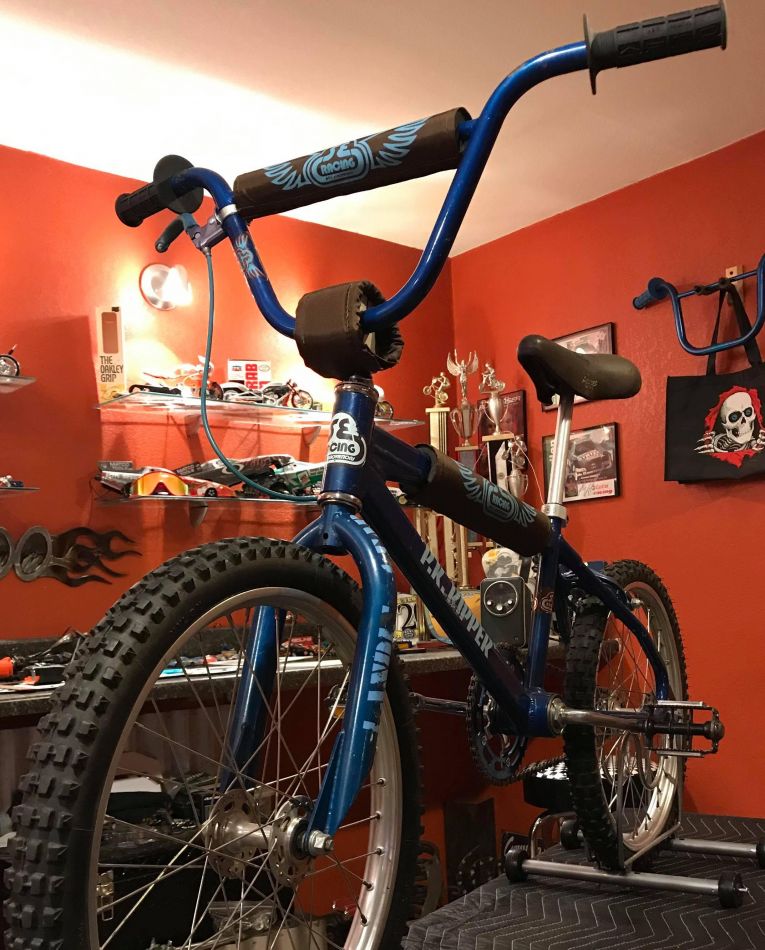 Pics by Kelly Swanson