of BMX and I wanted to help preserve that history as much as possible. From then on, it was all about keeping stuff original. When I'm building a bike, I just love the hunt for those elusive parts. It's a great way of making contacts all over the world.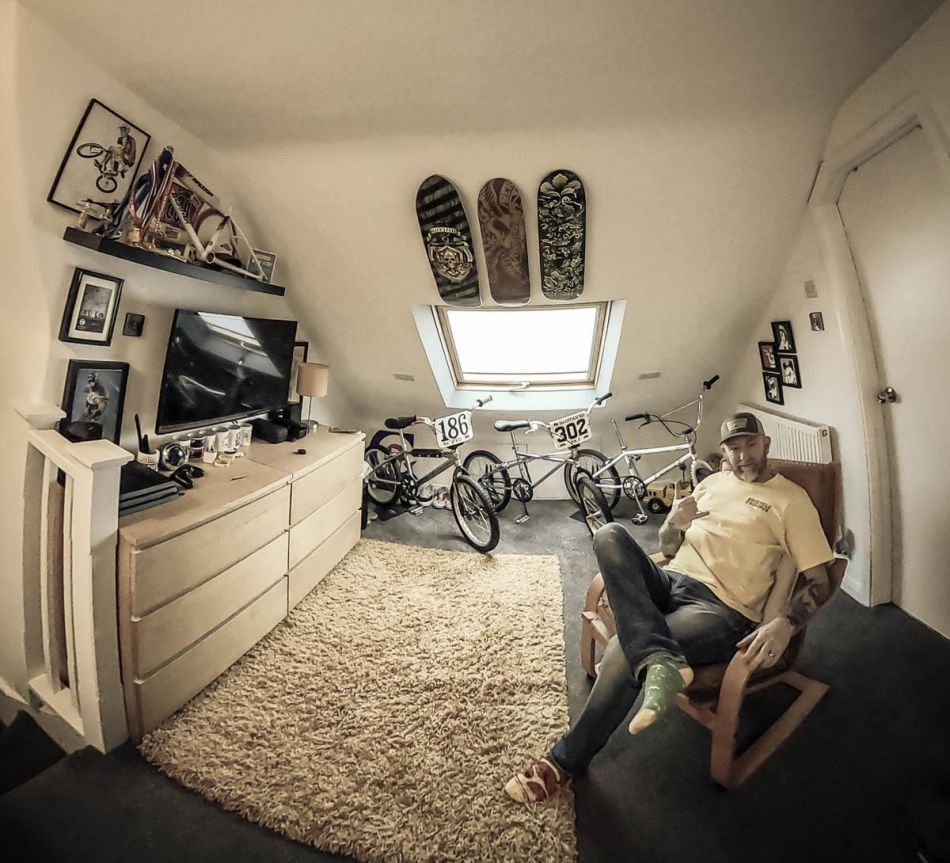 How difficult was it to find a Redline squareback?
Pat A Lar: Lol, it was a lot easier than I thought. My current '76 Squareback kinda found me. It was already in the UK fortunately so I was able to make a deal and bring her home. Such an iconic piece of BMX racing history.
Do you feel there is a need for BMX products to survive for history's sake?
Pat A Lar: Absolutely. It's a huge part of cycling history. You stop a kid in the street nowadays and ask them what BMX stands for and most of them wouldn't have a clue. These kids may well become the next generation in collecting. A great part of being involved is the wide range of people you meet from all walks of life.
How many swap-meets do you go to per year?
Pat A Lar: Swap-meets are something we don't really have over here. I don't know why we don't have them, but if we did I'd attend as many as possible. There's nothing like face to face deals. One event we do have annually is the Radbmx MK event where there is plenty of stuff for sale, display tents, racing, freestyle displays, camping and a huge party in the evening. It's a must for anyone into OSBMX.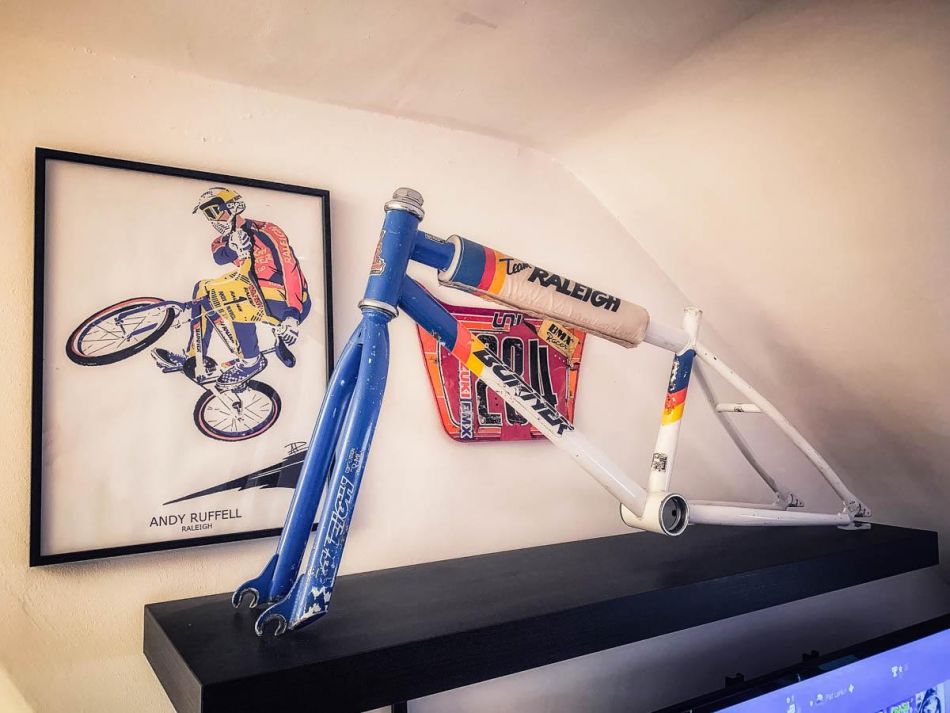 What's one of your oldest BMX products in your collection?
Pat A Lar: My 1976 Red Line Squareback frameset is the oldest part in my collection right now.
What bike was the dream bike for you?
Pat A Lar: It's gotta be a PK Ripper. I just love anything SE related.
Do you have that bike in your collection today?
Pat A Lar: I do. I have a 1979 Pre-Serial PK Ripper.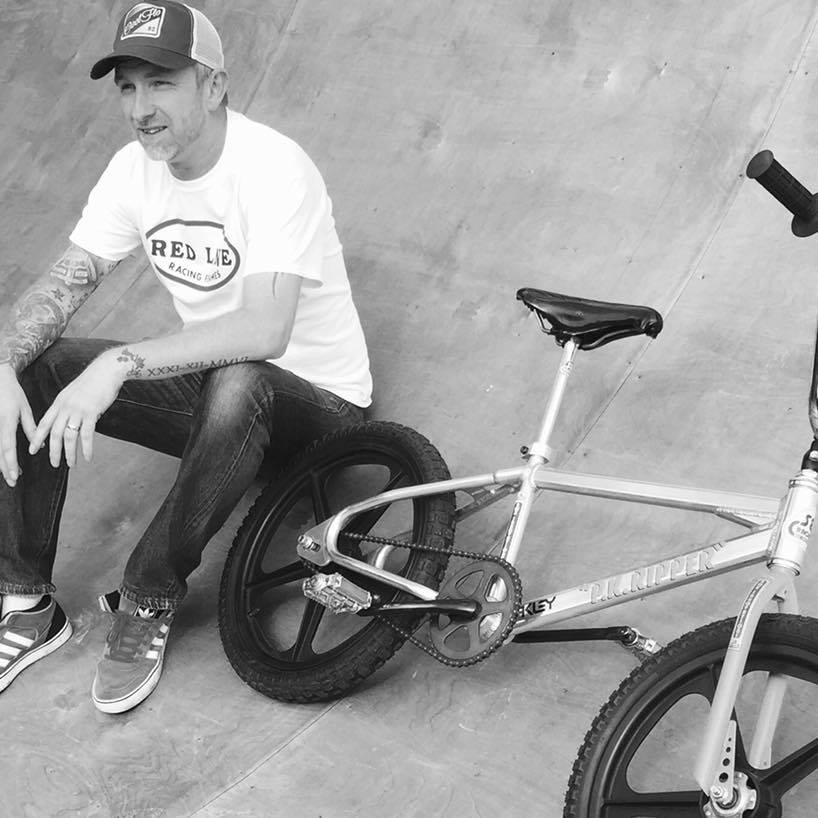 Name three BMX collectors that you respect?
Pat A Lar: Oh wow, that's a difficult one as there's so many collectors I respect.
1. Alex Leech. When I decided to build a couple of midschool S&M's, it's not really my bag and Alex was always on hand for any questions I had. Super nice guy, full of knowledge and always happy to help.
2. Steve Strong. His knowledge of 70's BMX is right up there. Steve is a real easy guy to chat to and his builds are epic.
3. Johnathan Hoffman. What he doesn't know about SE just isn't worth knowing. Look him up and check out his collection.
Do you have decent mechanical skills?
Pat A Lar: I'll have a go at most things but I'm never afraid to ask for help if I'm out of my depth. With my bikes, I do all my own stuff like wheel building and what have you. I'm known to pass the time by stripping a coaster brake or two down and rebuilding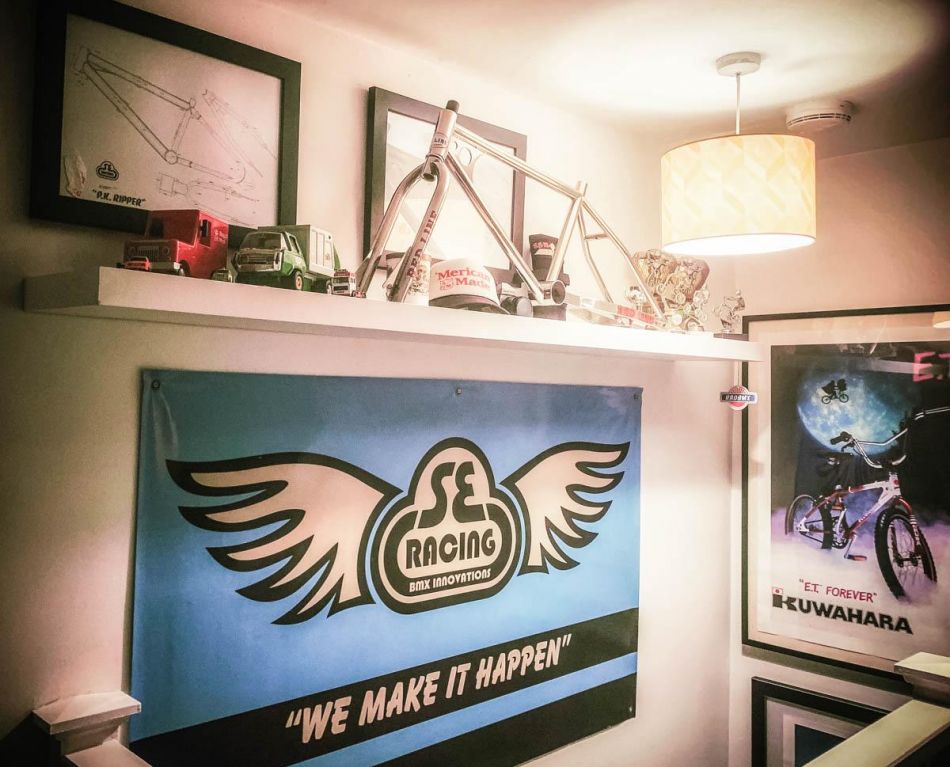 them.
What products are a great help when you find an old rusty historical piece of shit bike that needs to shine again?
Pat A Lar: Citric or Oxalic Acid, Autosol, Mothers, cup of tea and a tin of elbow grease. Oh and a bunch of microfibre cloths.
How often do you look on eBay/Craigslist/BMX Museum to shop for old BMX stuff?
Pat A Lar: It all depends on what I'm looking for. I don't do Craigslist. EBay & the museum I sometimes look at but most of my special stuff has been found by making contacts and building relationships in the scene.
What's the most ridiculous amount you have paid for a bike part that you needed to own?
Pat A Lar: Lols, I'll never forget dropping something like $400USD on a pair of NOS Oakley Point Five grips still sealed in the bag. I needed them for my Quadangle and have zero regrets. They're amazing.

Do you have a man-cave where your bikes are displayed?
Pat A Lar: Yep, I have a Loft conversion where I keep my bikes and memorabilia and then some stuff in boxes stored away for future builds.
Do you always have room for "one more bike"?
Pat A Lar: Absolutely. There is always room for one more bike. Or maybe 2....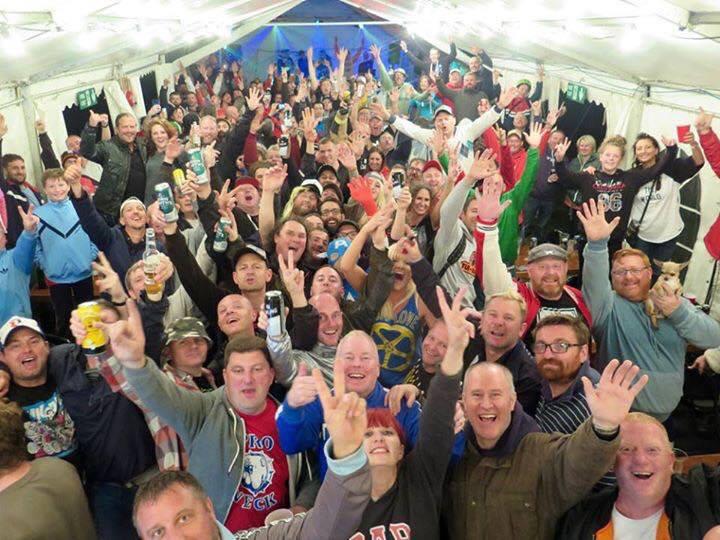 What's a bike (part) you have been looking for but haven't been able to locate?
Pat A Lar: I have an original 1980 SE Racing Quadangle and have never been able to find the correct frame pad. Seems like they are made from unobtainium. I would do unspeakable things to get my hands on one.
Where can people reach you when they have that part available?
Pat A Lar: Facebook Messenger mainly or @pat_a_lar on Instagram
Thanks to: Mrs A Lar......Tara my wife, puts up with my phone constantly pinging and my drifting mindset when I'm parts hunting. It was also her idea to turn the loft conversion into 'my' room. All the guys worldwide that make the scene what it is. Those guys that help keep the history of BMX alive. Keepin' it original.


Episode 1: Christophe Detandt (BEL)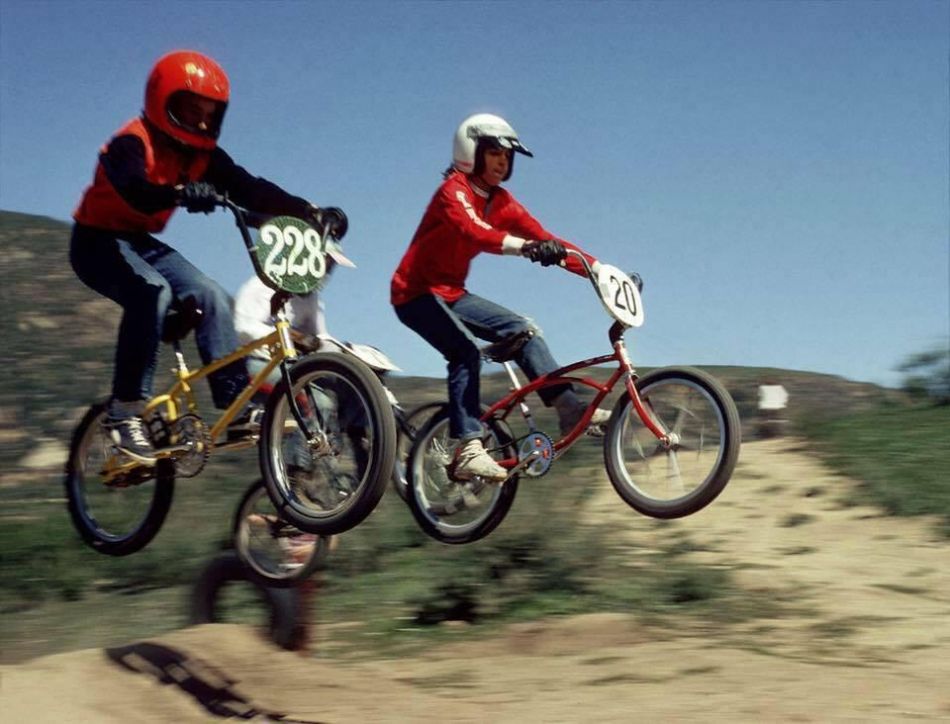 Episode 2: James White (GBR)
Episode 3: JT Freestyle (USA)
Episode 4: Ben Murphy (IRL)
Episode 5: Rainer Schadowski (GER)
Episode 6: GAry Sansom (USA)
Episode 7: Michael Gamstetter (USA)
Episode 8: Grant Stone (GBR)
Episode 9: Steve Blackey (USA)
Episode 10: Shannon Gillette (USA)
Episode 11: Woody Itson (USA)
Episode 12: Oliver Kienzle (GER)
Episode 13: Kelly Swanson (USA)
Episode 14: Pat A Lar (GBR)