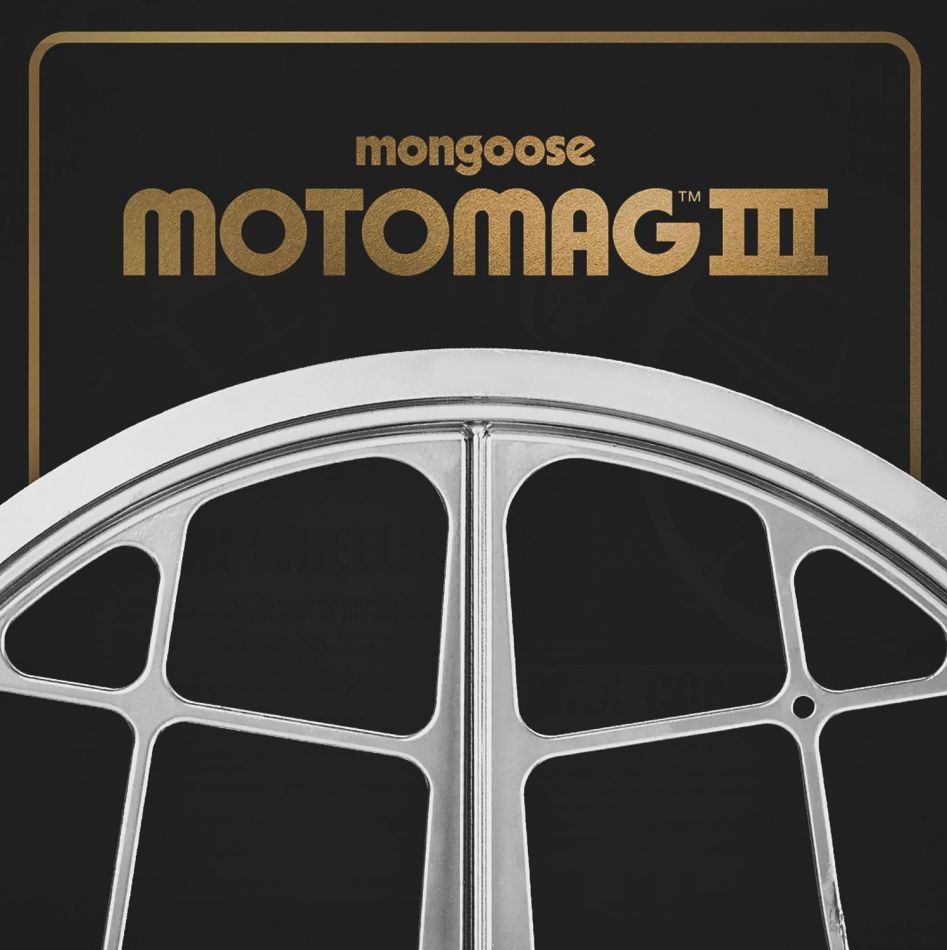 generation, and manufactured them until 1984. Although out of production for almost 30 years, the Motomag was certainly not forgotten and recognized around the world to this day.
"The Motomag changed the sport of BMX, allowing riders to go faster, harder, and bigger than ever. Its design is so iconic that the Motomag is instantly recognized by BMX enthusiasts worldwide and an original existing set of Team issued magnesium Motomags recently sold for over $20,000," said Bill Curtin, owner of B.M.X. Products.
"With the Motomag III, we wanted to stay true to our heritage with a design that mimics the original, but incorporates a few modern touches," said Brian Baldis, Mongoose Director of Product Development.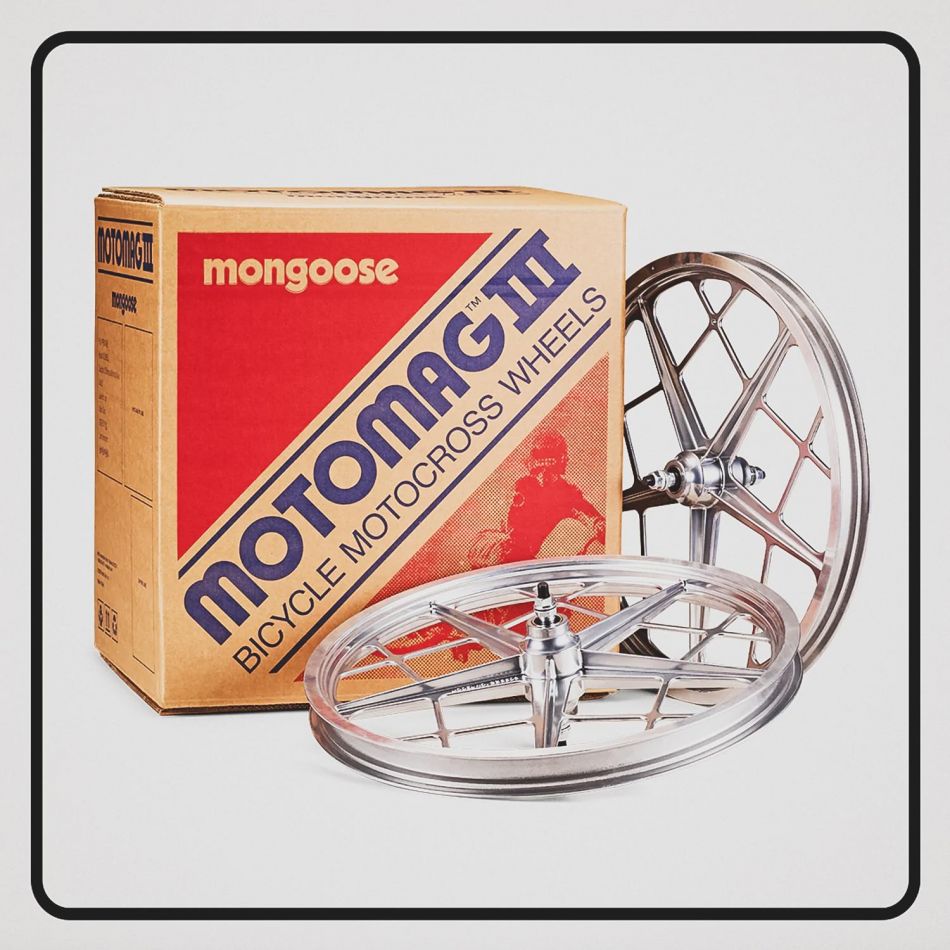 "The three (III) features sealed bearing hubs and is freewheel-compatible for a more universal fit. It's a chance to complete that retro bike build in your garage with a perfect finishing touch or bring classic Mongoose style to a modern ride. Savvy collectors will also recognize the significance of the three's model number."
The Motomag III will be available in three colorways – silver, gold and black – in limited quantities from select online BMX retailers and international dealers. The Motomag III wheelset is the newest addition to Mongoose's Classics collection, following on the heels of the brand's Supergoose, California Special, and Miniscoot II re-launches.

www.mongoose.com