The competition took place without an audience, following the recommendations of the DGS.
In men, the Frenchman Thibauld Dupont, 24, was the big winner of the competition - being the only one to be able to lower the bar of 30 seconds (28,985 seconds). The BMX Racing athlete was "happy and pleased" with his performance and with the characteristics of the course, which he considered "very technical and demanding". With a year of experience in this sport, Dupont was, however, cautious when referring to the goals for the 2021 World Final, for which he has just guaranteed a presence: "I will aim for the Top 10".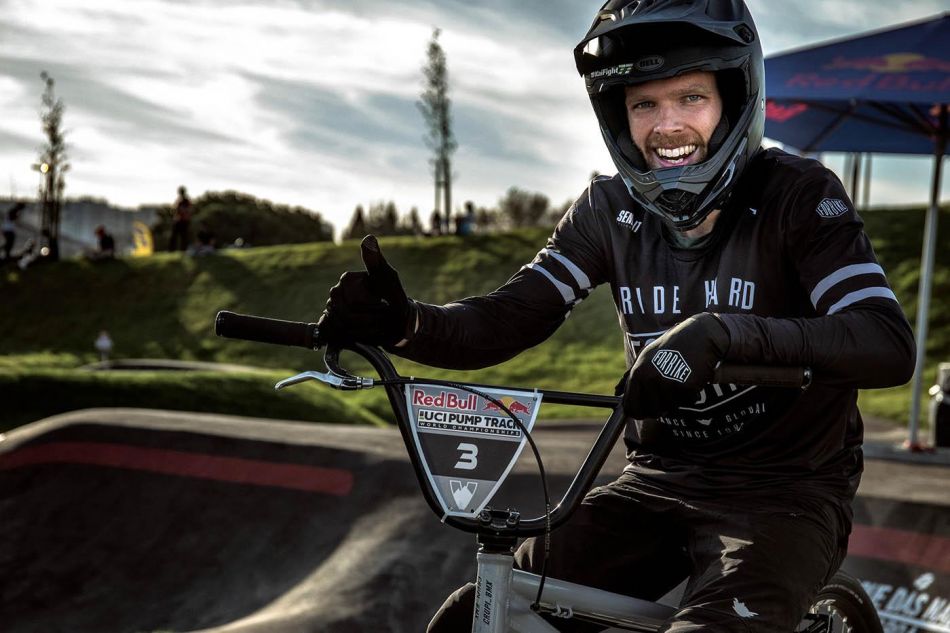 For Portugal, the great source of pride was undoubtedly the performance of the National BMX Champion Bruno Cardoso. The 21-year-old athlete, who lives in France, got on well with the characteristics of this sport: "It was my first Pump Track competition and so I can only be happy to have played in the grand final and to take the silver medal. I ended up making some mistakes, but I had to risk it ". Cardoso, who is currently struggling to qualify for the Olympic Games, also has a place in the World Final next year. As for women, the Latvian Vineta Petersone categorically beat (for three seconds) the French Nolwenn Grajewski.
Recognized in 2018 as an official sport by the International Cycling Federation (UCI), the "Pump Track" provides a unique spectacle. The action takes place on a tarmac track, composed of a succession of rollers and curves,
allowing athletes to progress only with the body sway and without practically pedaling. Considered accessible to everyone, this strand allows the use of different types of bicycles, be they BMX, MTB or even touring. Overlooking the river and the Vasco da Gama Bridge, the new runway at Parque Tejo is 285 meters long and consists of a succession of 16 curves and bumps.
The Red Bull UCI Pump Track World Championships, is open to over 17 years old (male and female), mixing amateur athletes with cycling professionals, coming from different styles, such as Down Hill, Four Cross and Cross Country Olympic modalities or BMX. The last edition brought together more than two thousand participants from 19 countries. The best 67 made it to the World Final, a lot that included BMX Olympic athletes and MTB world champions.


Women's Results: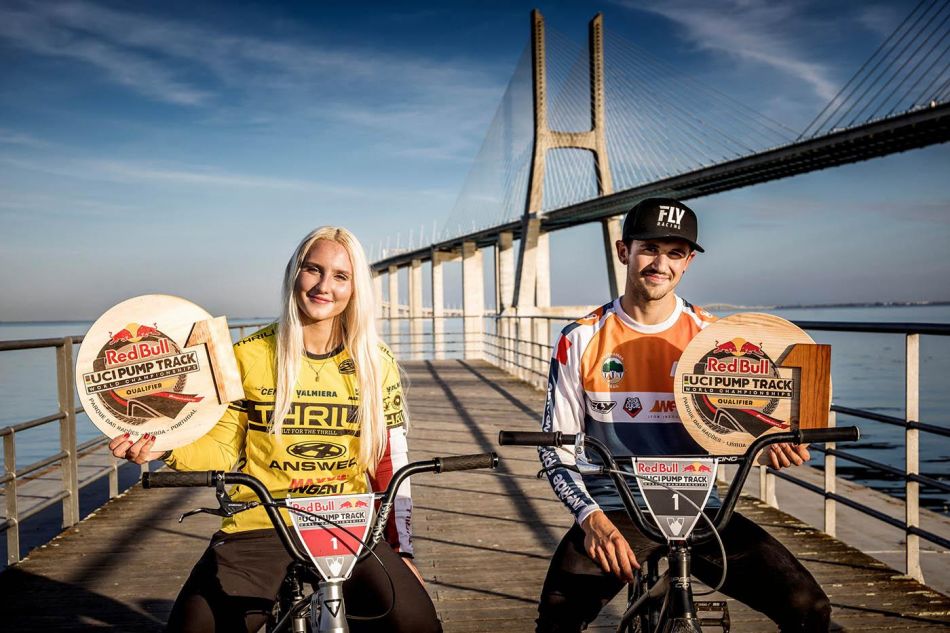 1) Vineta Petersone, LAT – 32,448
2) Nolween Grajewski, FRA – 35,126
3) Claire Dupont, FRA – 39,244
Men's Results:
1) Thibault Dupont, FRA – 28,985
2) Bruno Cardoso, POR – 30,085
3) Gabriel Broustal, FRA – 30,591
By Red Bull Content Pool