Womans results: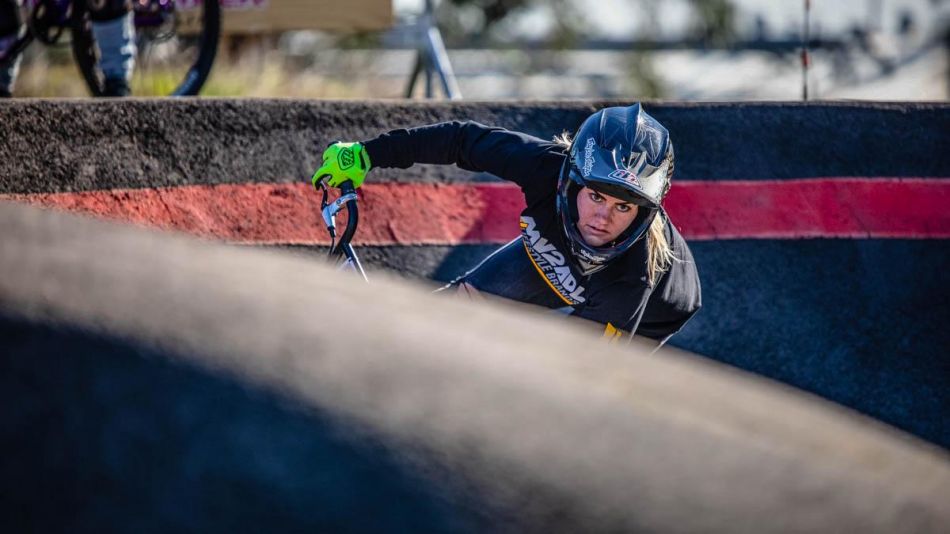 2nd Annaliese Rokov
3rd Cassie Voysey
4th Johanna Jephcott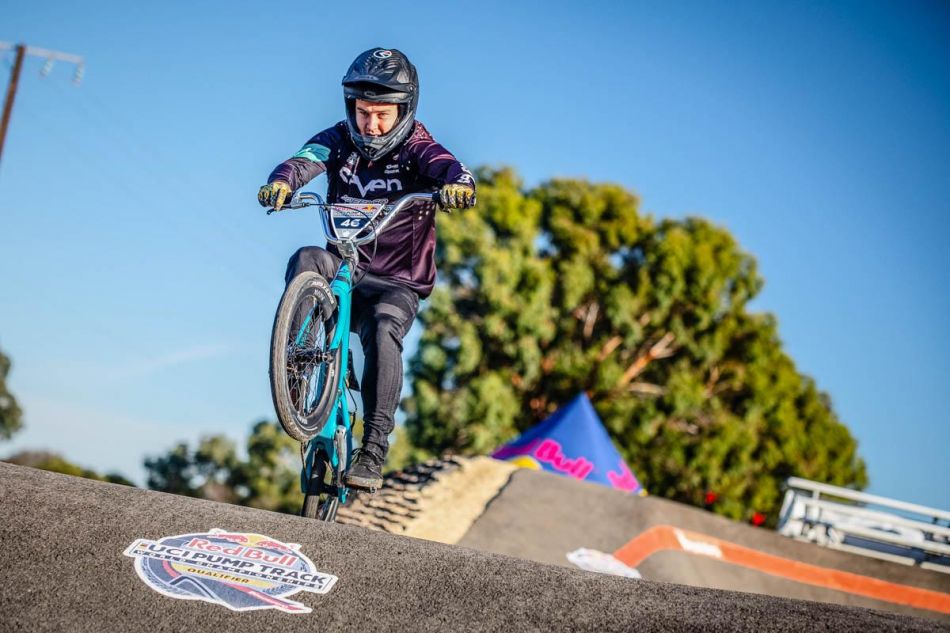 Mens Competions saw a good mix of MTB v BMX bikes in the field but it would be the small wheels and skills of the BMX riders who would take the top spot. MTB'r Coby Morton slipped rear wheel between the 2nd and 3rd turn and ended up on the ground giving the 3rd place trophy to Jaiden Bombski.
The finals had two BMXers line up with Kyah Elburn-Tabone setting the fastest time we have seen on the track during racing going just over 20 seconds with a time of 20.078. putting all the pressure on Jayce Cunning who would set a track record and go under the 20 second mark with a 19.801 clinching his own winner ticket to the world finals.
Mens Results: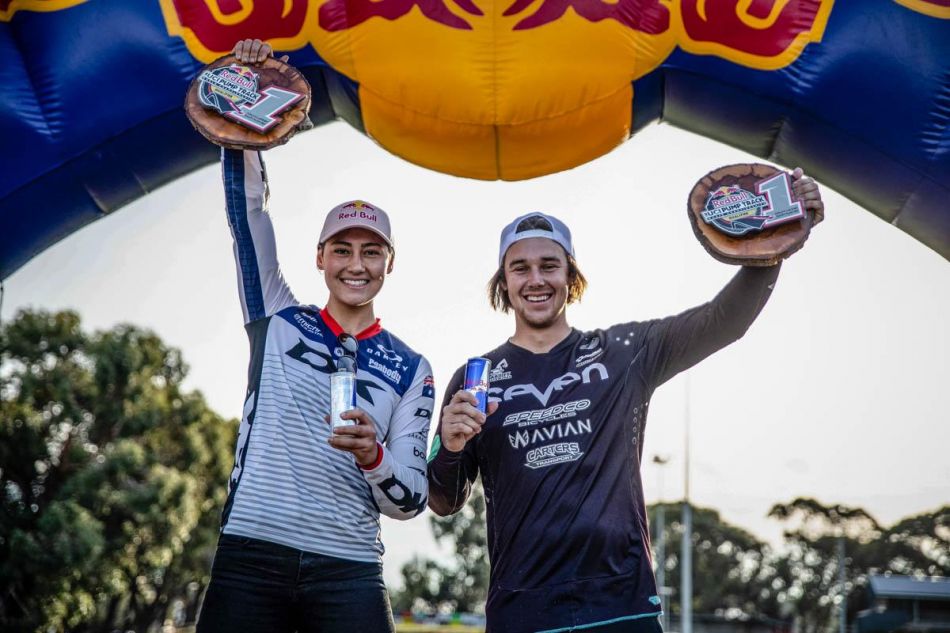 1st Jayce Cunning
2nd Kyah Elburn-Tabone
3rd Jaiden Bombski
4th Coby Morton

Pictures Australia: Harrison Mielke