that I will be faster than the year before.
Have you picked your races for 2022 yet?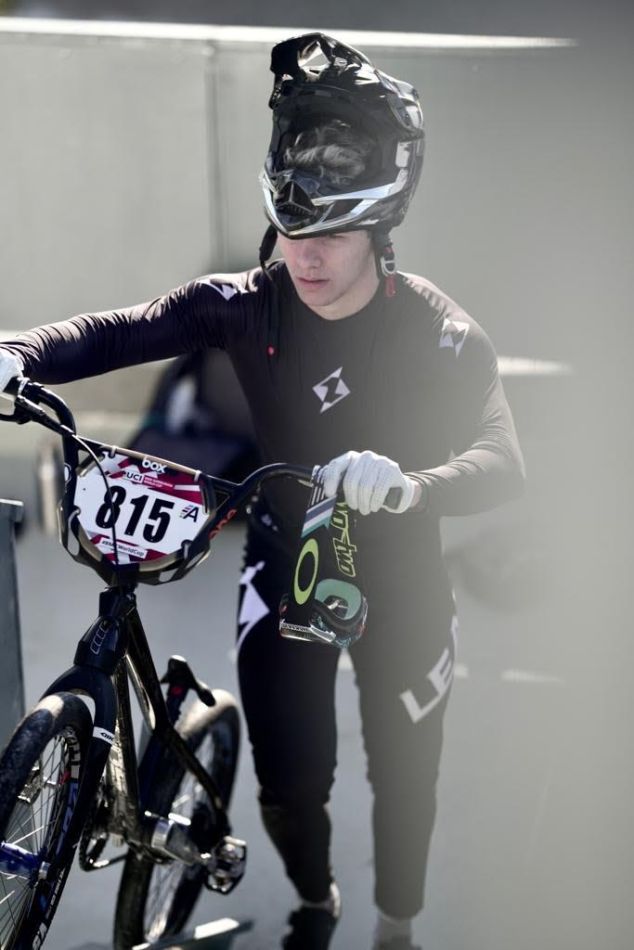 Eddy Clerté: I don't really pick my races, I try to race as much as I can but I'll just focus on the bigger ones, UCI World Cups and UCI World Champs .
What did you change on your bike for 2022?
Eddy Clerté: Not much, I like my settings, I switched to Ikon forks and they're lighter than me old ones.
Do you generally test things in the off season like different tires, different sized frames, wider bars, longer stems, different gears?
Eddy Clerté: I never tested much, but I will test a couple of things this year.
What racing gear will you be running in 2022?
Eddy Clerté: I don't know yet, will test a few things and pick the best option for each track, so I might switch a lot actually.
What's the helmet of your choice for the new season?
Eddy Clerté: Troyleedesigns D4 Custom
Do you intend to eat better in 2022?
Eddy Clerté: I eat what I feel like I want in the moment. I'd say I'm already pretty consistent concerning eating well, but sometimes I just eat everything I can find, just some days where I lose control aha.
Has your training schedule changed from last year?
Eddy Clerté: Yes, we discovered who I am and how my body is working more and more every year. The training is always gonna evolve.
Who is helping you with your training schedule?
Eddy Clerté: Thomas Allier
Do you get help with mental coaching?
Eddy Clerté: I don't, and some people tried to put me into it but I just don't feel like I need it. I like to find ways to take me to the next level myself. I trust a few people and they're all people I've known for years. It's hard to just welcome a mental coach in my Life/career when he hasn't been there since the beginning. I prepare myself mentally for the battles I have to fight alone.
What's your local BMX track that you ride the most?

Eddy Clerté: Gujan-mestras, France
Do you ride pump tracks and trails to improve your bike handling skills?
Eddy Clerté: I don't ride trails much but I love it, and pumptrack is helping for placements on the bike, pushing at the right spot at the right time in order to get more speed.
What are your strengths?
Eddy Clerté: Failure gave me strength. The ability to come back stronger after a set back and putting my ego aside to understand what I did wrong and why it didn't work out. I'm constantly learning.
What are your weaknesses?
Eddy Clerté: I'd say pure strength, missing some power but we're getting there.
What are your goals for 2022?
Eddy Clerté: I know I've got the skills and I've got the will. I'm very hungry. I've been doing very good work with my training and recovering, so I'll be attending to all those events and races expecting the best out of myself knowing I prepared the best way I could fighting for podiums and wins.


Pics by Mickael Clerté