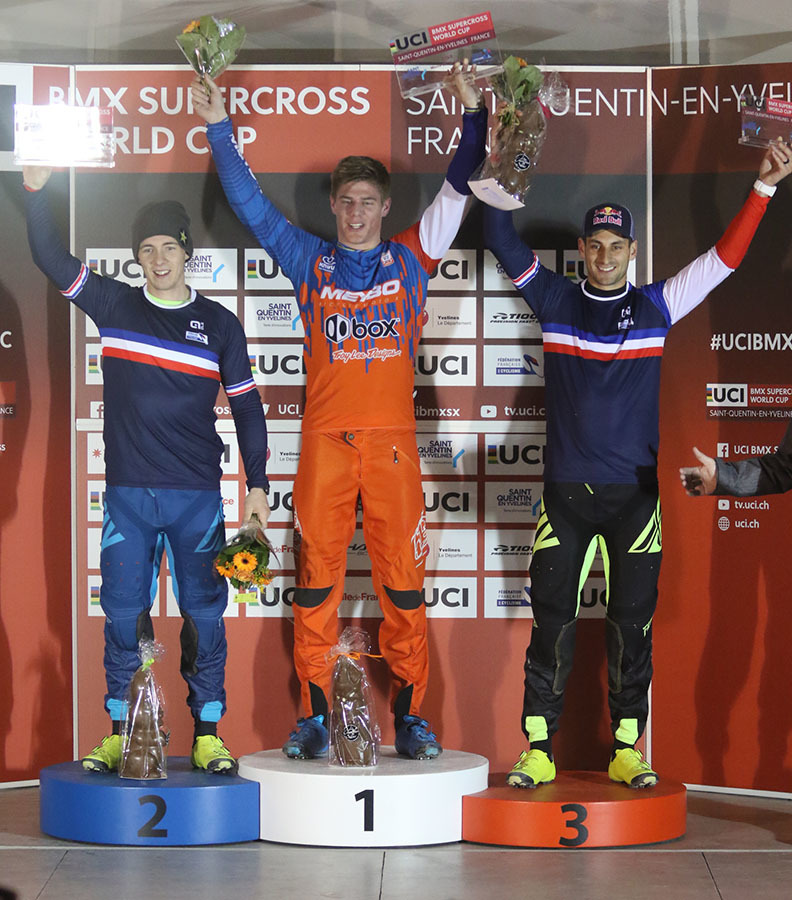 Romain Mahieu: I went there only once in 2016 and it didn't go well. Ended up in 1/8.
Who do you think will be your biggest competition?
Romain Mahieu: There are a lot of fast dudes. I won't focus on anyone. Like I said I'll just do my best to keep that 4th place
Do you fear anyone in particular on the track because of his sketchy riding?
Romain Mahieu: Haha.. I don't fear anyone but sometimes you know that you have to be careful when you have that guy in front of you or that other guy next to you.
Do you enjoy traveling to BMX races all over the world?
Romain Mahieu: Of course. That's my job and I love it!
Are you satisfied with the World Cup position you're in at the moment?
Romain Mahieu: Yes because that's the best position I have ever been in in the ranking but not really satisfied because I messed up the last few rounds and lost a lot of points on the podium.
Do you think you can move upto a podium spot of the UCI World Cup ranking after the last two rounds in Argentina?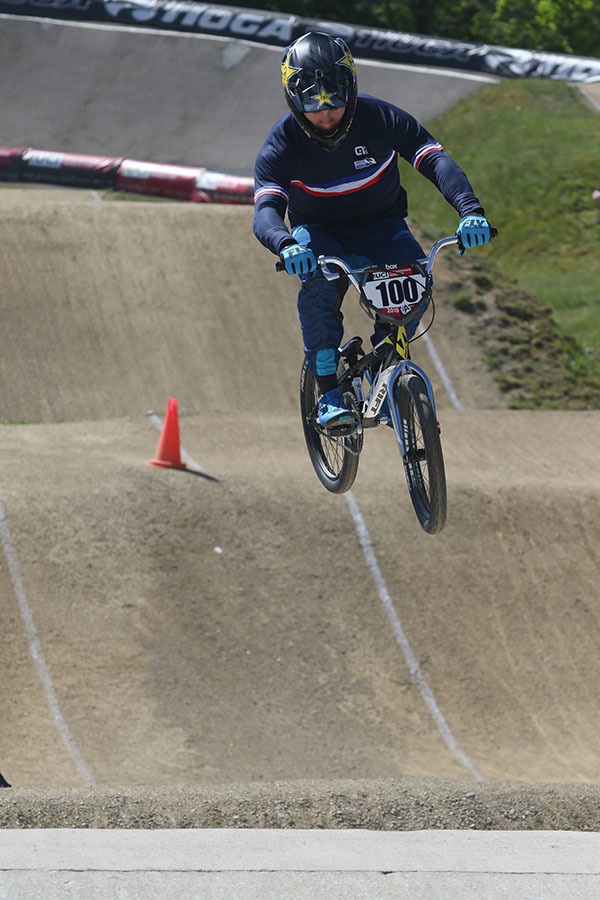 Romain Mahieu: Honestly it's gonna be tough. Sylvain is 3rd with +160 pts. Everything can happen but he has been consistent all year.
What's the best part about racing in Santiago del Estero?
Romain Mahieu: Definitely, the fans ! It's crazy to see the love they have for BMX there. That's awesome.
Are you taking any stickers for the fans to Argentina?
Romain Mahieu: I didn't think about it but now you asked me, I'll make sure to bring some with me.
Who helps out a lot when you're at a big race?
Romain Mahieu: Lots of people. The French team of course, they take care of everything and for that kind of long trip it's easier when you just have to follow everyone. They make sure we are in the best conditions for the race. My sponsors, my coach, my family.
Is there time for a World Cup after-party in SDE?
Romain Mahieu: For sure. It's the last World Cup race of the season.

Pics by Bart de Jong/FATBMX