I'm really happy about their products quality and service.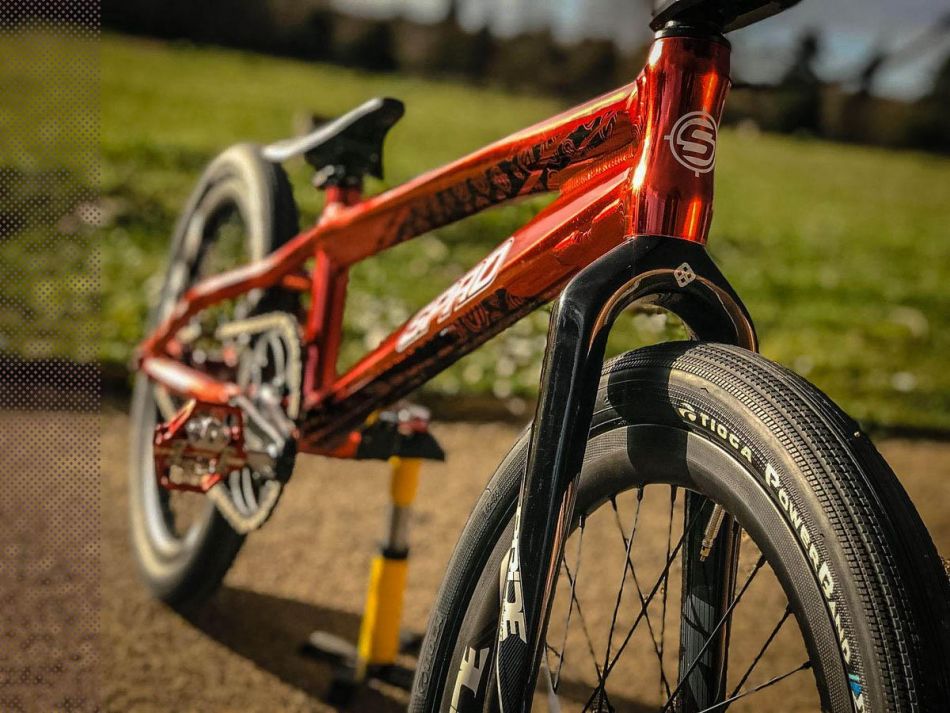 Can you say a little about the SPAD company?
Romain Mayet: After a big injury (broken foot) in 2016, I knew that I would be out for almost a year, so I started thinking about a project to keep me busy. I've been lucky to meet the right people at the right time to help me to create my own frame brand. I started from nothing and it took me almost a year of hard work to get the final product.
My first race back from injury was at the international indoor of St-Etienne (France). I was leading the main event and I crashed alone in the second corner, I didn't take the win that night but it was an unexpected come back for me and the brand.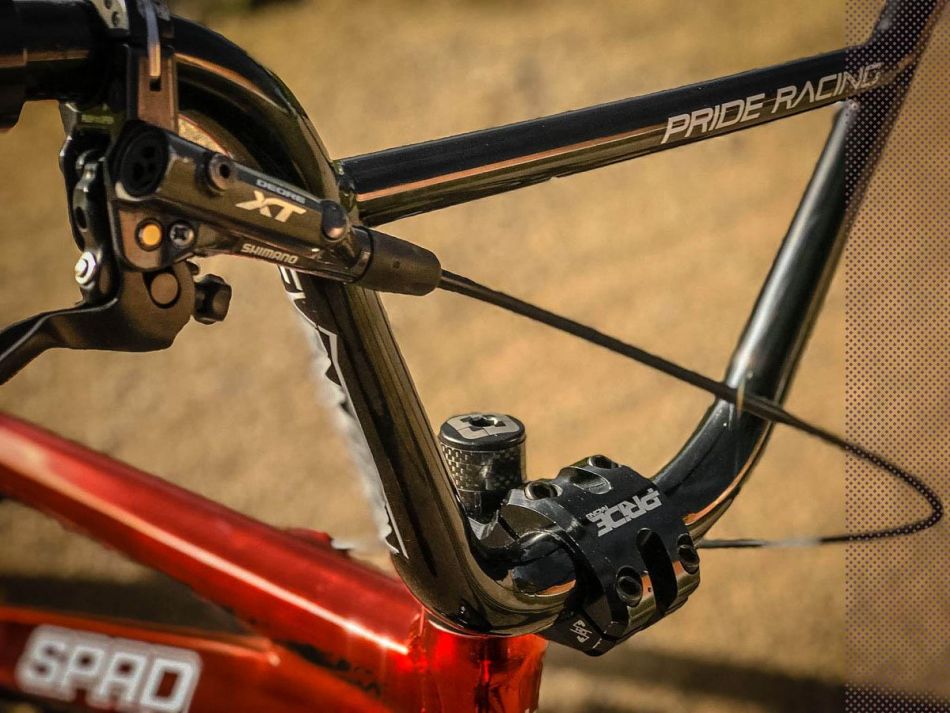 I remember that I was sponsoring Axelle Etienne who took the win both days that week-end. It was a huge publicity stunt for SPAD BMX.
What is the geometry and length of your race frame?
Romain Mayet: I'm riding a Proxxxl size frame. Top tube: 562mm. Chainstay: 390mm.
Are you picky on bike parts, geometry, handling, tire pressure?
Romain Mayet: Yes I am. I'm trying to improve the frame every year at the factory to make it stiffer and lighter. About my parts and own setting I'm learning and testing new things every year to be better. I can't reveal all the secrets of the French riders! Ahahah?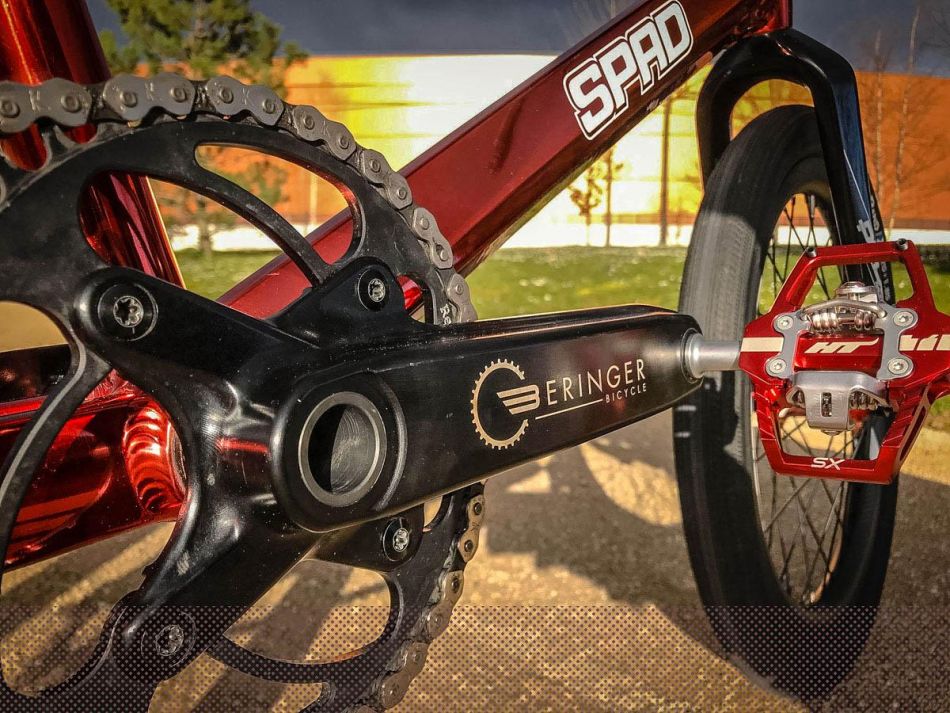 Do you have a second bike set-up as a back-up?
Romain Mayet: I do. That's the advantage of having a frame brand. I always have new sample bikes (new specs, and colors) for testing. I'm a lazy boy because I have a bike for each kind of training (Small gear sprint, big gear, race bike, training bike etc .. ahaha).
How important is bike weight to you?
Romain Mayet: Honestly, I know it is important. But the most important things to me are: your riding skills, your setup, and how you can improve yourself on the bike to be better.
Do you like bike maintenance including the cleaning?
Romain Mayet: Yes I do! I like when everything is clean.
How much do you think a bike like yours would cost in the shop?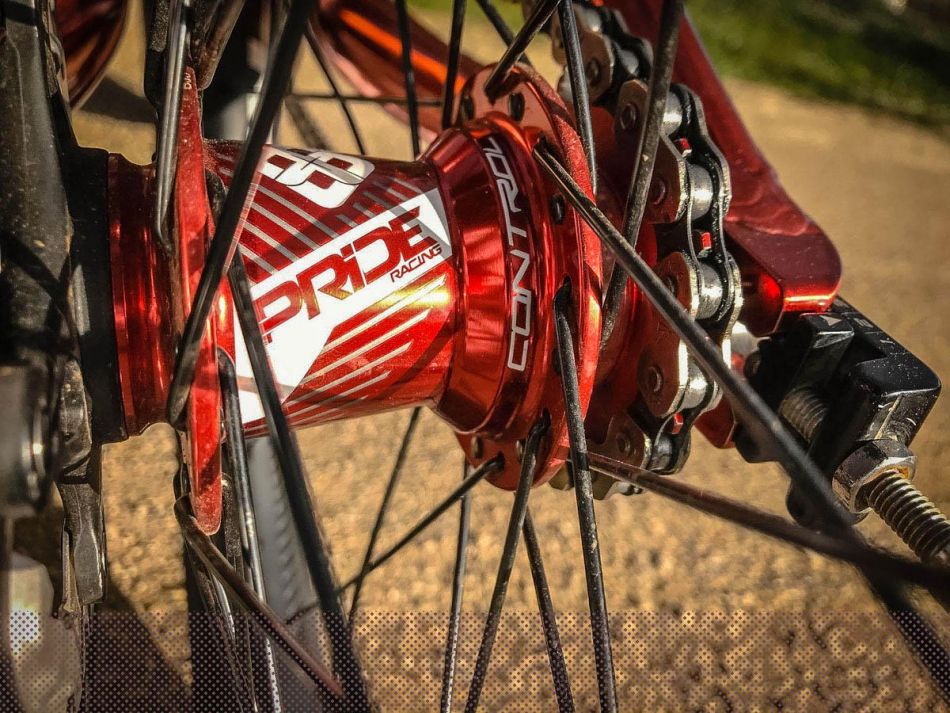 Romain Mayet: I think around: 2200€
Please take us through your parts list:
Frame - SPAD BMX
Fork - Carbon PRIDE SLIK 20'' 20MM
Bars - PRIDE SEVENMOTION HD 8"
Grips - ODI Ruffian
Stem - PRIDE CAYMAN 54mm
Headset - PRIDE 1-1/8 integrated
Brake lever - SHIMANO XT
Brake - SHIMANO XT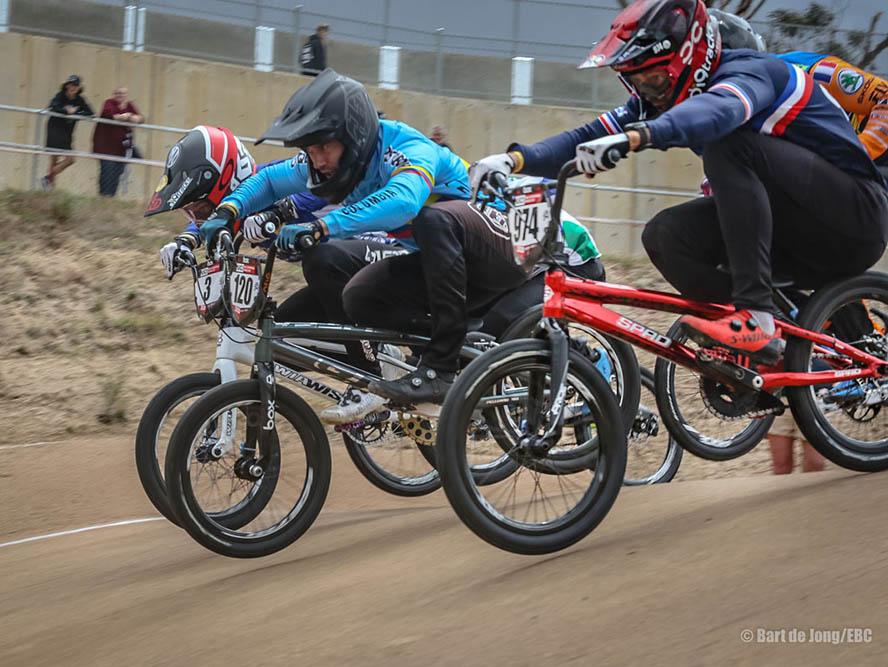 Cranks - BERINGER 175mm
Pedals - HT SX1
Sprocket - Rennen
BB - PRIDE BB EURO
Chain - KMC
Seat - PRIDE pivotal
Seatpost - PRIDE 27,2
Seatpost clamp - FORWARD ELITE 31,8
Front hub - PRIDE CONTROL PRO 20MM
Rear hub - PRIDE CONTROL PRO 10MM
Front rim - PRIDE CARBON GRAVITY PRO AERO 20''
Rear rim - PRIDE CARBON GRAVITY PRO AERO 20''

Tires - TIOGA POWERBAND 1'85
Tubes - TUBOLITO
Chain tensioners - FORWARD 10mm

Number plate - TANGENT VENTIL PLATE
Weight - 8,25kg
Thanks to: My sponsors, family, friends and FATBMX for the interview!