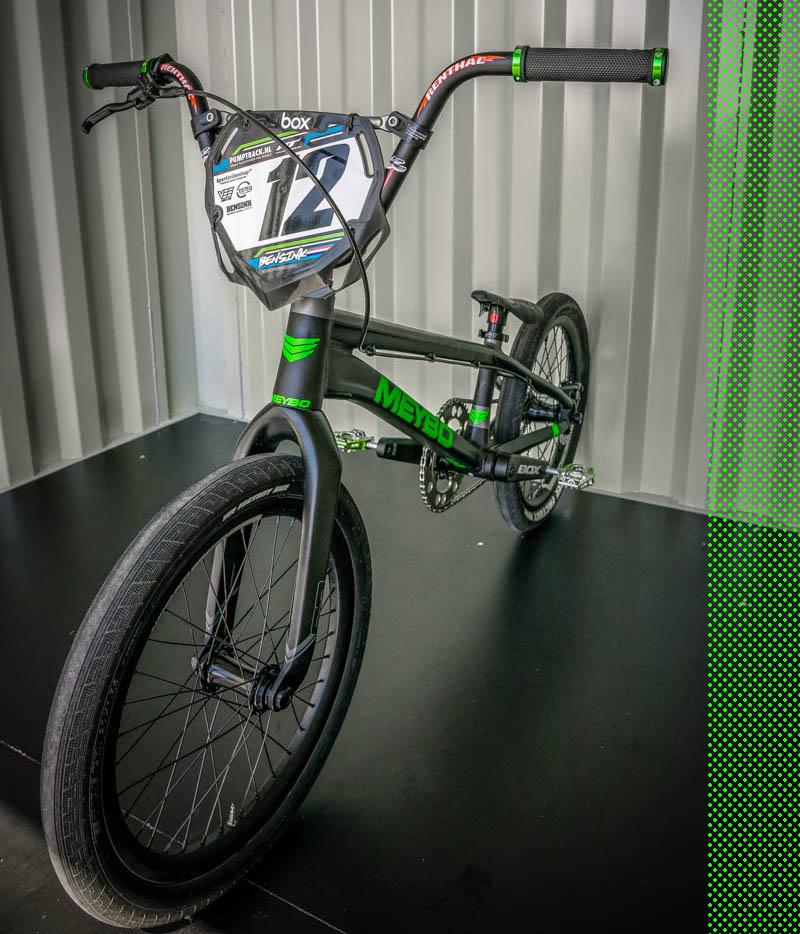 delivery and build of our 2020 bikes got delayed, the good side to it was that we get to ride the new 2021 models instead. It feels special to be able to ride the new frame with new features, but at this moment it feels very strange to build up a bike midway through the season without even knowing if you are going to be able to ride it at races at all this year. Hopefully we can show of our new ride soon!

The Meybo bike is possibly the only bike that has the chain device in the rear. The 2021 model comes with a built in version. Do you think others will follow?
Niels Bensink: I hope not ;) To me the fixed rear end with the chain tensioner is a great extra bit of stiffness and makes changing gears that much easier. It's already been on our bikes for the last 3 years now and yet nobody else has tried it to my surprise. But once this goes in production for everyone next year I can almost guarantee others will follow.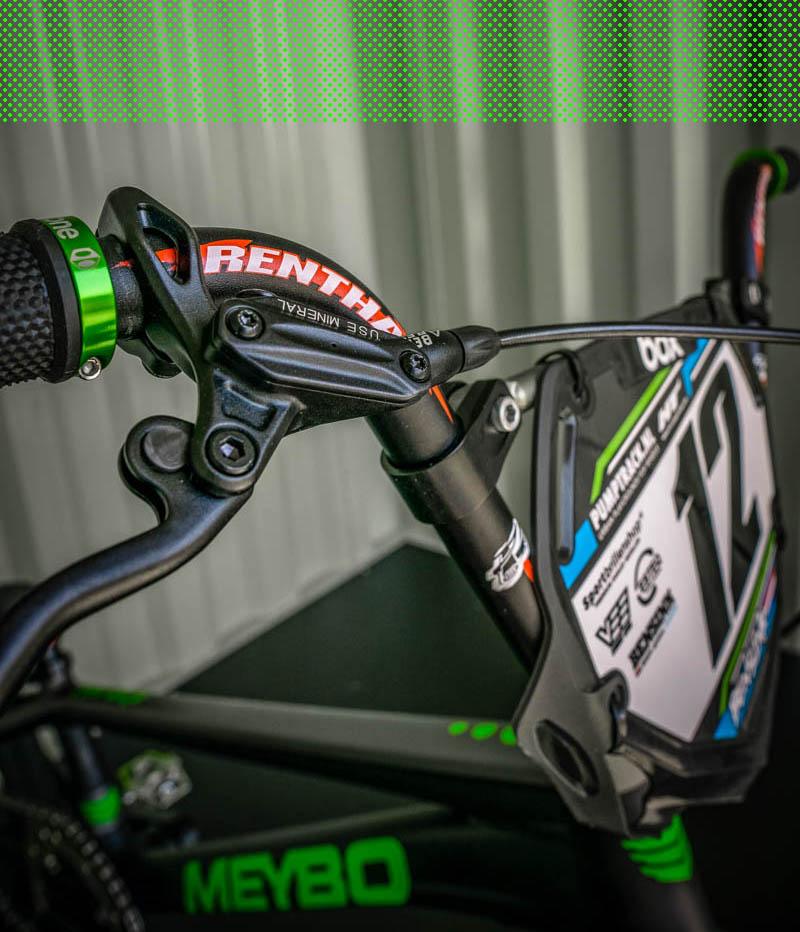 It's funny sometimes to look back at bikes from 10 years ago. The development has made it an entirely different bike. Is it the first time you're running an integrated bottom bracket?
Niels Bensink: To be honest I didn't know that this was going to be a thing for next years bike so I was totally surprised when I found out. I don't think I've ever seen it before on a BMX bike and I wonder why it took so long. I love the clean look of it! The new integrated bracket, together with the widened rear end and newly designed fixed dropouts should make this bike the stiffest yet.
What's special about the chain? It looks different?
Niels Bensink: Nothing too special, just the new KMC version with a cleaner look and slightly less friction.
Do you take your competition racing machine on the trails at home?
Niels Bensink: No!!! I keep my race machine away from any dirt jumps.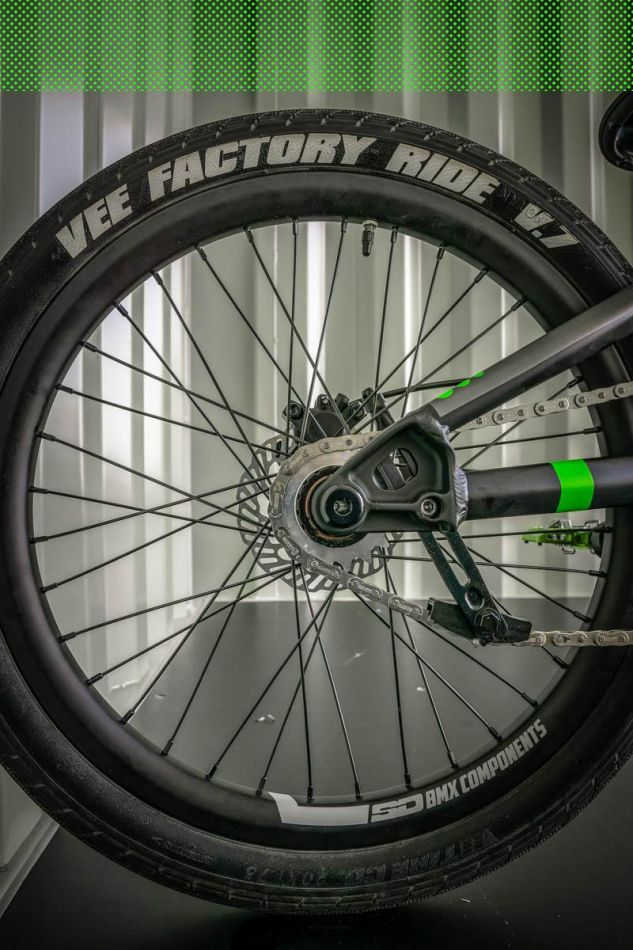 If something is wrong with your bike, do you fix it straight away or could you ride with a loose headset for an entire practice session for instance?
Niels Bensink: Hah, I'm too scared to ride my bike when something feels loose, too tight or when it makes strange sounds and I feel even the slightest issues. So I would say: Don't be lazy, always dial in your bike first before continuing your session ;)

Have you tried a carbon frame?
Niels Bensink: No I haven't.
Do you experiment much with sizes of your frame, stem, bars to find the right set-up?
Niels Bensink:
We don't really experiment with frame sizes, although there are some tests going on right now. We do change bars, sprockets and crank sizes every now and then. But at the moment I'm quite stuck with my current set-up. The last 2 years we developed the new SpeedBooster elite tire together with Vee Tire that is available now, so we have tested countless amounts of tire profiles, pressures and compounds.

Do you have something customized to make your bike more personal and perfect for you?
Niels Bensink: I do run my bars with slightly more back sweep than the rest of my team. I like that extra bit of comfort that I'm used to on my mountainbikes etc. I also like my grips to be quite soft and worn in.

Usual tire pressure?
Niels Bensink: I run 5,5 bars in my front tire and about 6 bars in my rear tire.
Are those HT pedals custom made (colour)?
Niels Bensink: Yes, aren't they cool? HT Components hooked our entire team up with these custom T1-SX pedals based on our team colours and it turns out they are a good match with our new frame! It's so sick that brands like these make such things possible!

If you would have to travel to a race on your own, what spare bike part do you always bring?
Niels Bensink: Spare wheels, pedals, chain, grips, tires and handlebars.

What tools are always in your travel bag when you fly to a race?
Niels Bensink: Allen keys, a torque wrench, zip ties, normal wrench, lube, chain opener and a rear sprocket wrench.
Do you keep your bikes at the end of the season? How many have you got?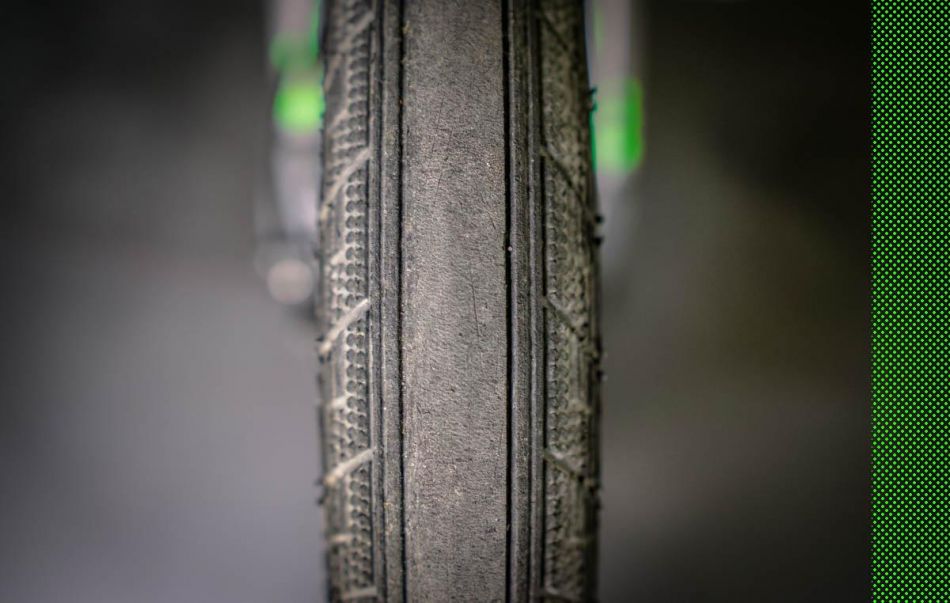 Niels Bensink: No we don't, all our team bikes get sold during a special sale at the end of each season. So if you are ever interested in one of our bikes, make sure to keep an eye on our social media pages (@teamoegematve). Currently I own a BMX race bike, a spare frame, freestyle bike, roadbike and my mountainbikes.


Please take us through your parts list:

Frame: Meybo Holeshot XXXL 2021 with fixed rear end & integrated bottom bracket
Fork: SD Components carbon tapered
Bars: Renthal Moto 8,5 rise & 5 degrees backsweep
Grips: Renthal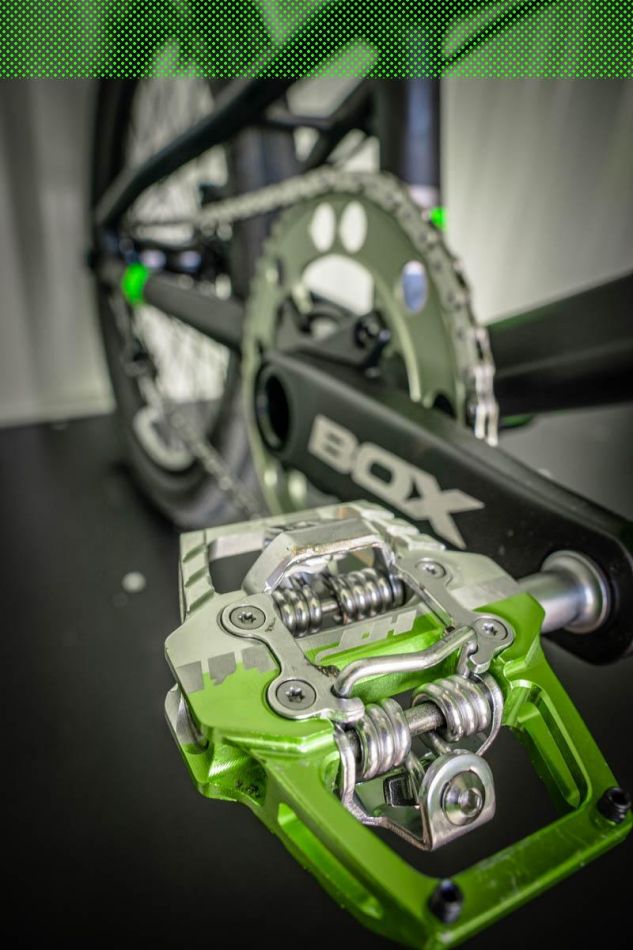 Stem: Custom made
Headset: SD Components
Brake lever: Bengal Ares
Brake Bengal: Disc Brake
Cranks: Box Components One 175mm
Pedals: HT Components T1-SX custom colors
Sprocket: Renthal 48T
BB :Integrated in the frame (see pictures)
Chain KMC: Z1eHX
Seat: BOX Components Two
Seatpost: BOX Components Two Carbon
Seatpost clamp: SD Components
Front hub: SD Components Sniper Pro
Rear hub: SD Components Sniper Pro 17T
Front rim: SD Components carbon
Rear rim: SD Components carbon
Spokes: SD Components
Tires: Vee Tire Co Speedbooster Elite 1.75
Tubes: Vee Tire Co
Chain tensioner: Custom made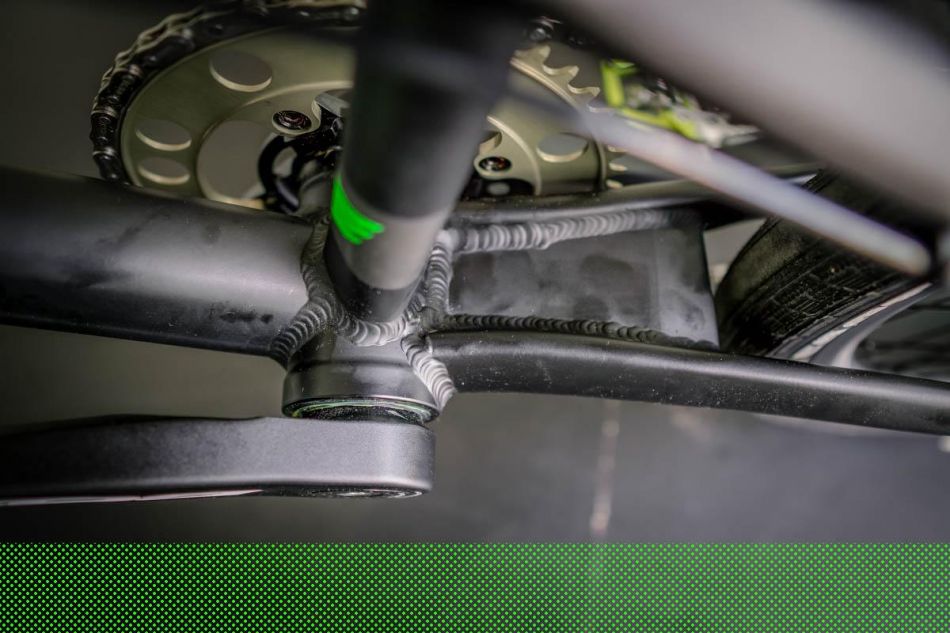 Number plate: BOX Components with custom numberplate design by Enjoy the Ride
Weight: 8,6kg
Thanks to: Coach Martijn Jaspers, Oegema Transport, my parents and all the other partners for all the hard work behind the scenes!

Pics by Niels Bensink