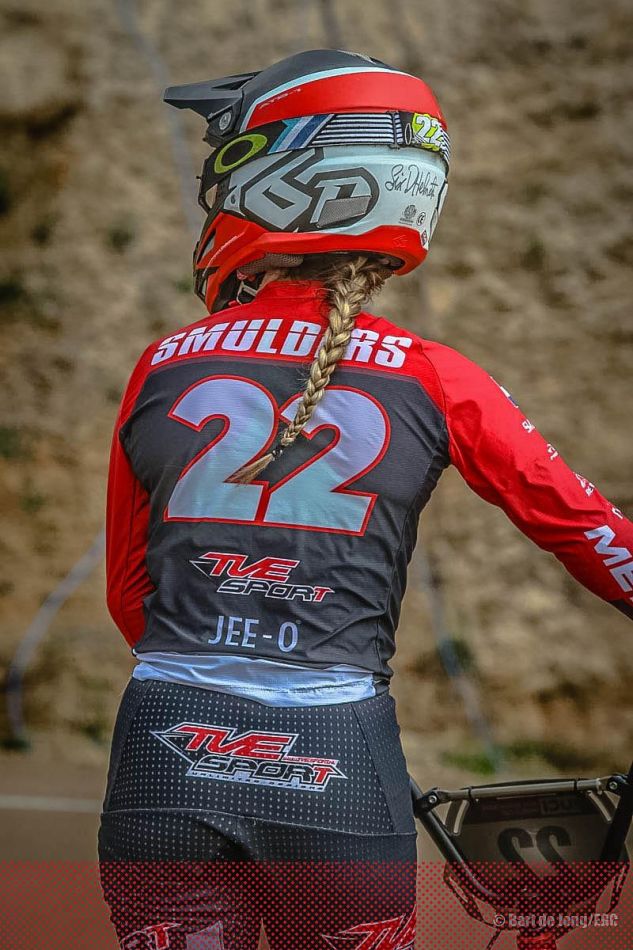 Merel Smulders: I really like the dark frame but I think it gives it a special twist combining it with something that really pops! The pedals were perfect because they change color if you look at it from a different angle!
That Renthal sprocket looks big. You must have powerful legs ;-)?
Merel Smulders: Indeed! But my gearing actually it is pretty light! I prefer spinny legs compared to heavy gearing.
What is the geometry and length of your frame?
Merel Smulders: It's a 2021 Meybo 21.5 which means, my top tube is 21.5 inches. For all the other specs on the Meybo frames, go to meybobikes.com
Do you like Aluminium frames?
Merel Smulders: Yes! I've never actually tried a carbon frame.
Did you cut the width of your handlebars?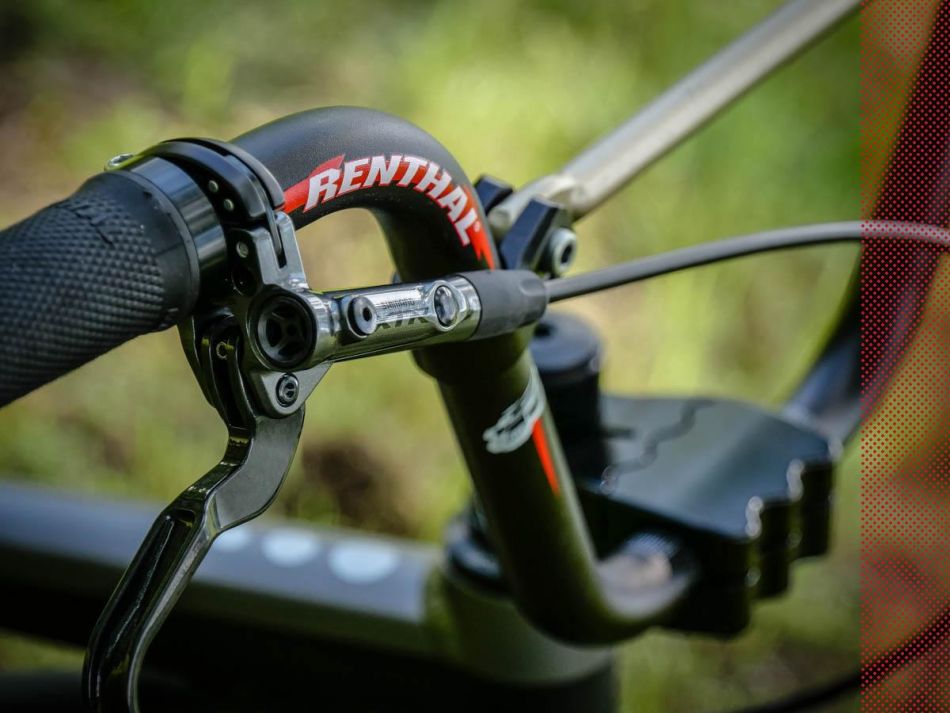 Merel Smulders: No!
Do you have something customized to make your bike more personal and perfect for you?
Merel Smulders: Nope.
Usual tire pressure?
Merel Smulders: No idea, probably 3 bar but should probably be something between 5 - 6 bar :''-)
Carbon rims but no titanium spokes. Are you afraid the bike will take off by itself otherwise?
Merel Smulders: Yes! Very.
Does one bike last you a full year of riding/racing?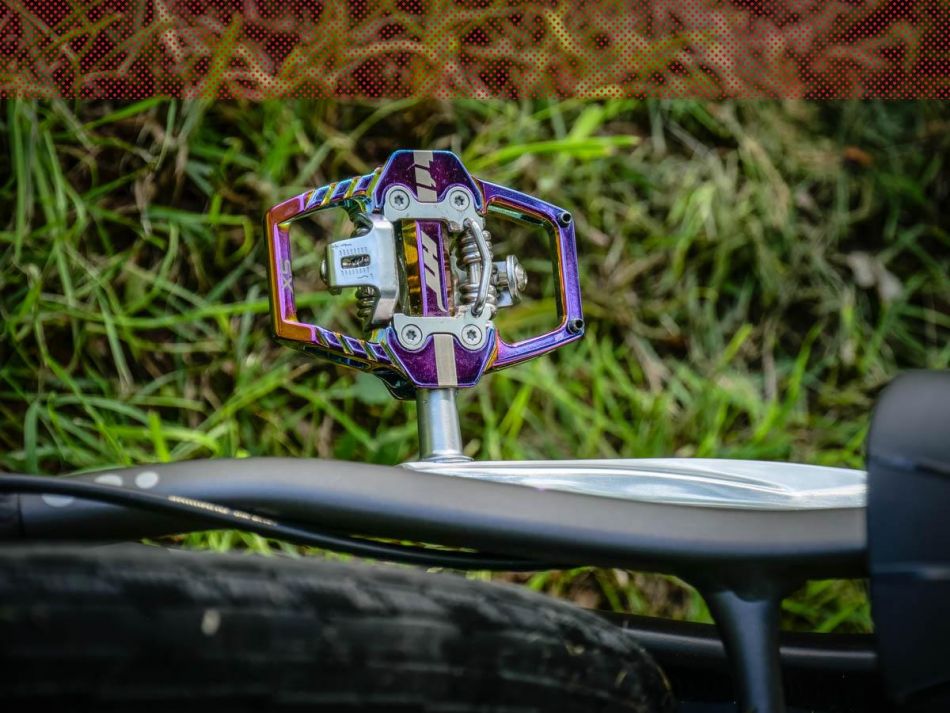 Merel Smulders: Yes, easily! The Meybo bikes and all the parts are very strong and durable!
When is this bike going to see some track action next?
Merel Smulders: I think next Tuesday! I have a rest week this week, and the weather also has been bad so I am enjoying a few days off the bike.


Please take us through your parts list:
Frame - Meybo 21.5
Fork - SDx Components
Bars - Renthal
Grips - Renthal Ultra tacky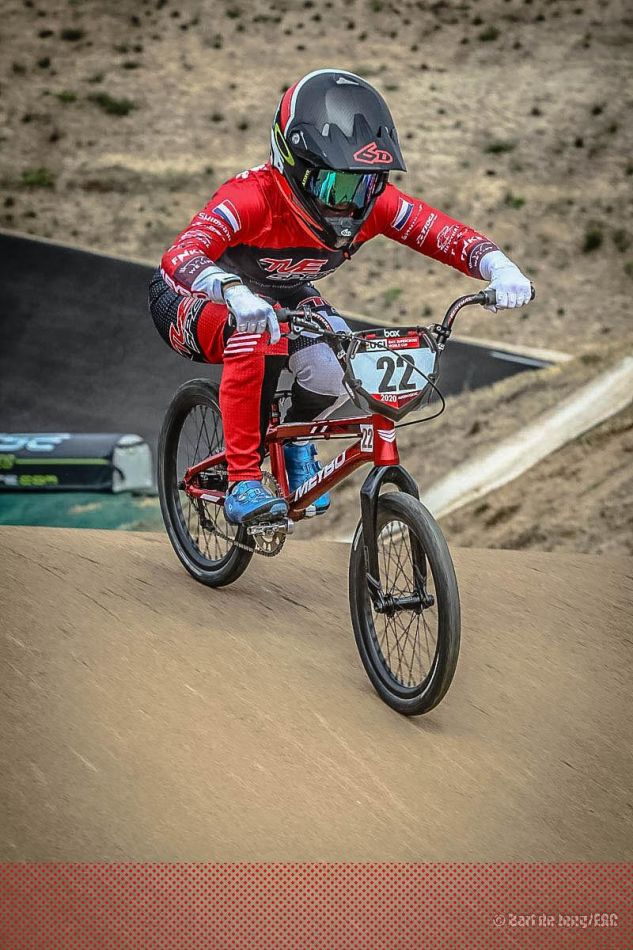 Stem - Jan Segers Custom
Headset - SD
Brake lever - Shimano XTR
Brake - Shimano
Cranks - Shimano DXR
Pedals - HT Components SX
Sprocket - Renthal
BB - Integrated into Meybo frame!
Chain - Shimano
Seat - Box
Seatpost - Box
Seatpost clamp - SD Components
Front hub - SDx Sniper
Rear hub - SDx Sniper
Front rim - SD Components
Rear rim - SD Components
Spokes - SD Components
Tires - Tioga Fastr React 1.60
Tubes - Schwalbe
Chain tensioners - Meybo, they are a part of the frame.
Number plate - I ride with the ones we get at the races! I ride without a number plate when I'm training.
Weight - 8 KG
Thanks to: My dad, Jan Segers, Meybo, Shimano, Renthal, Tioga & HT Components!


Pics by Merel Smulders