Maximizing the ventilation channels and using carbon to produce a lightweight full face helmet are important features in developing a high-performance helmet. Likewise, to ensure that the helmet offers enhanced protection against both linear and oblique impacts we have built the helmet with an EPP multi impact liner and our oblique impact protection system, SPIN. We are particularily excited to have SPIN as a major feature in the helmet, as it is at the very heart of our mission and we feel it introduces a new level of helmet technology, comfort and protection."
The performance of the Coron Air Carbon SPIN has been developed from several key areas;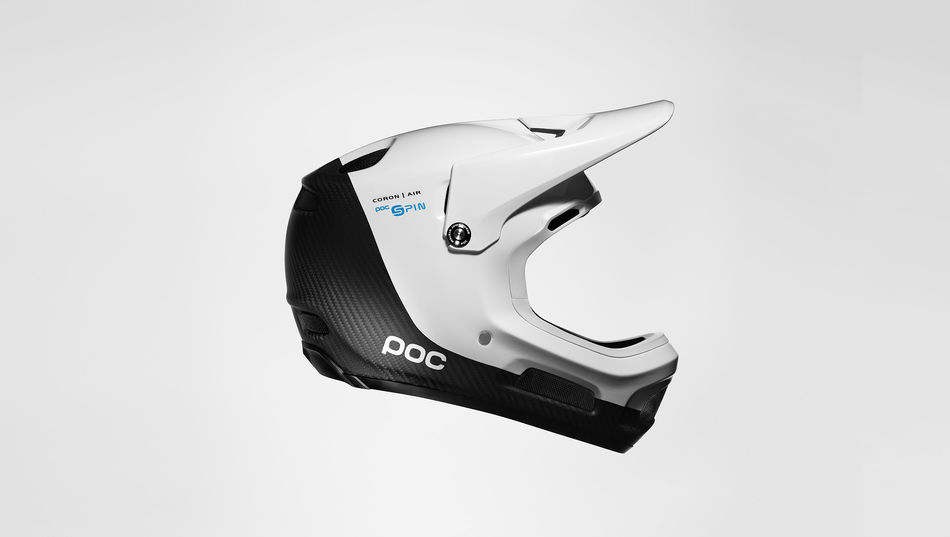 Ventilation
The Coron Air Carbon SPIN features an advanced ventilation system which guides air through and out of the helmet via 20 different ventilation ports and a host of internal channels which are all linked to produce enhanced levels of ventilation. The design has been optimized to work at both low and high speeds and is ideal for all day use, especially for DH racing, bike park laps, Enduro stages and transfers or hotter days on the bike.
Safety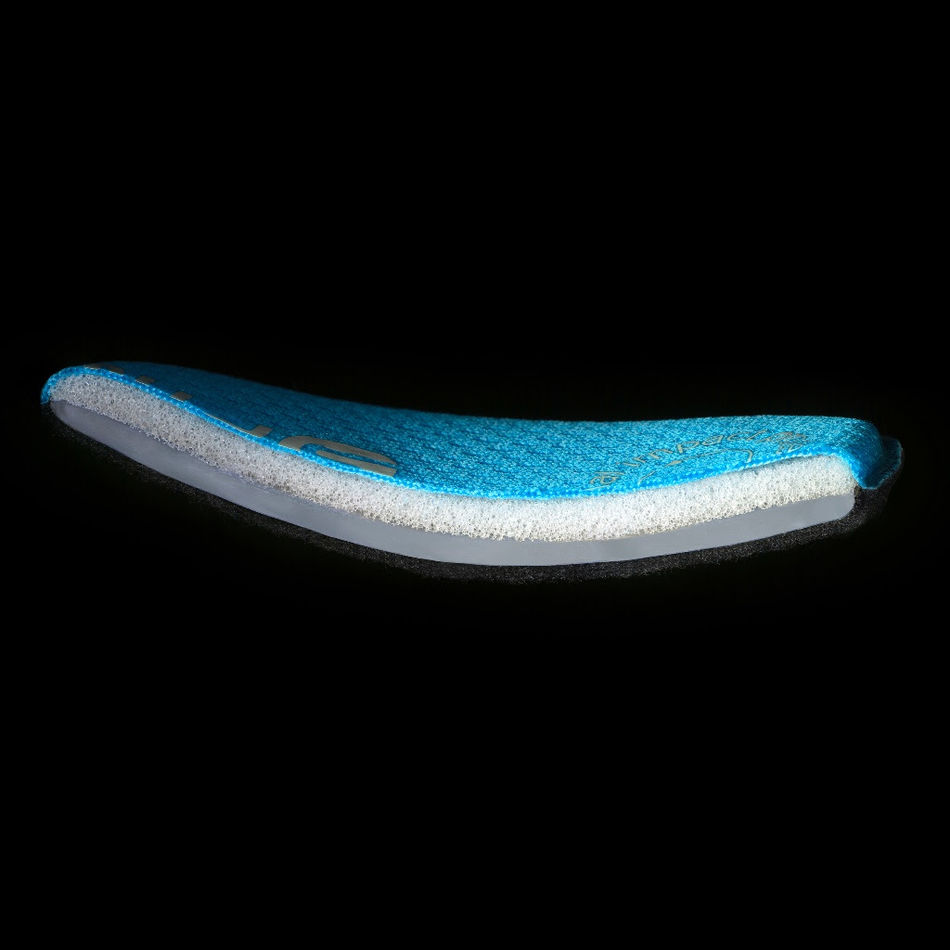 Working with medical experts in POC Lab we knew that oblique impacts were common and can cause serious head injury due to a rotation of the head. To counter these oblique impacts, we created SPIN pads, which are optimized to provide oblique impact protection based on the precise location inside the helmet. The objective is to minimize the effects of an oblique fall by allowing the helmet to move relative to the head. The Coron Air Carbon SPIN will feature SPIN as standard. In addition, the downhill certified helmet is built around an EPP multi-impact liner to ensure a very high level of protection against a multitude of impact scenarios.
Weight
The Coron Air Carbon SPIN has been developed for racing, all-day use, to be light, ventilated and as safe as possible. Weighing in at just 1070g it is an incredibly light full face helmet packed with technology and safety and is ideally suited to all day use, going up and down a mountain.

Complete performance
To complete a high performance and versatile helmet the Coron Air Carbon SPIN also features emergency removable cheek pads for added security in the case of a head or neck injury, ear chambers which have been designed to reduce any negative effect on balance and hearing, a chin bar constructed for optimized protection and breathing as well as a break away visor designed to break off in the case of an impact to protect the users head and neck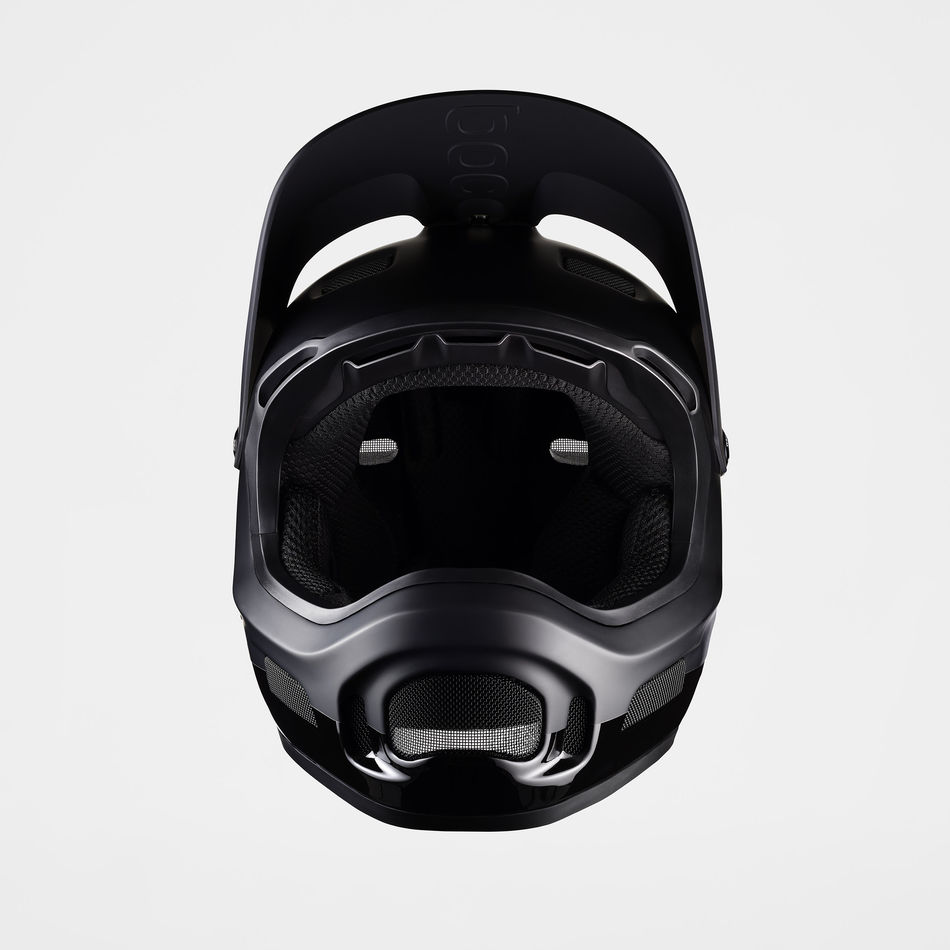 The Coron Air Carbon SPIN will join the range of Coron Air SPIN helmets which were unveiled at Eurobike in late 2017 (which is built around a fibreglass shell), and which are also now available to buy instore and online. The entire range of Coron Air SPIN helmets have been optimized to work with the brand-new mountain bike goggle, Ora, which also uses POC's brand new lens technology, Clarity.
POC CEO, Jonas Sjögren, added – "We have developed Clarity with industry leaders, Carl Zeiss, to provide unique, highly tuned lenses which have light frequencies created for specific activities and environments and which will provide enhanced contrast and light. Better vision will support performance and faster reactions, but Clarity can also improve everyone's safety and ability to react to dangers. Clarity lenses will be integrated in many of POCs activity specific eyewear as well as the new DH and Enduro specific goggle, Ora Clarity. The Ora and Ora Clarity have been designed with enhanced ventilation zones, a bike specific design and lens options to enhance comfort, precision and field of view."