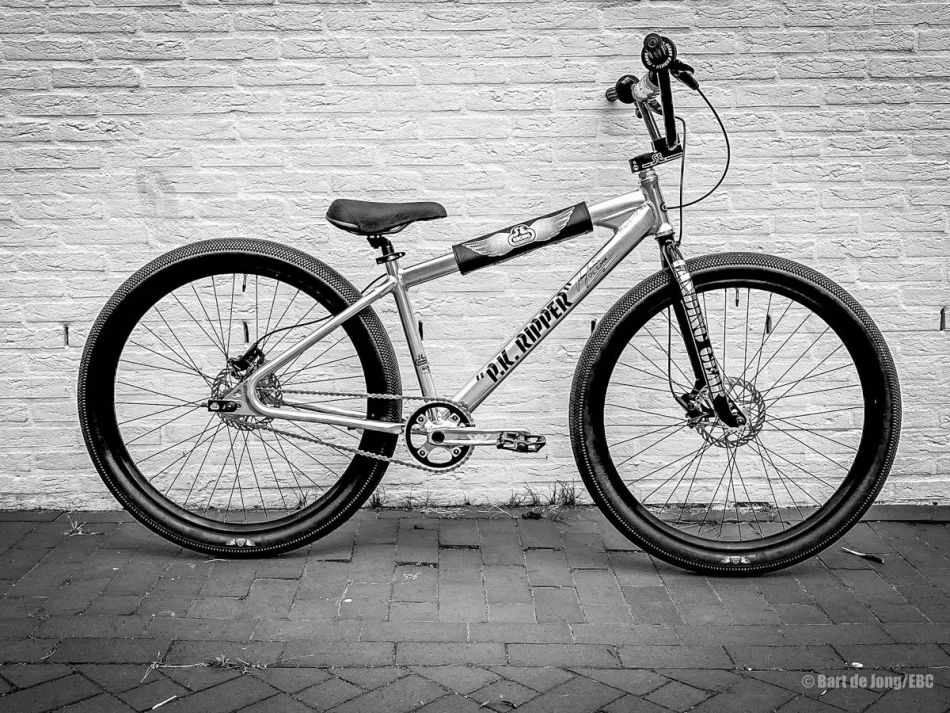 The 27,5 wheels are great for shorter riders even if you are an adult you could raise the seat up and would be able to wheelie easy. The tires are very grippy even with a lot of pressure in it.

The pads on the bike make the bike complete. The Perry Kramer detail is a nice touch to them. I had many questions if I wanted to sell them but declined them all. Other people like them too as you can hear.

Perry Kramer wanted a mix of old school and new school. He did that by putting an FSA integrated
headset and a fully SE Racing forged alloy 2-piece cranks with 24mm hollow alloy spindle, external sealed bearing bottom bracket and alloy chainring.
Another option I like is that you get a full kit so that you can make your tires tubeless. I personally haven't done that yet but if you're going to a ride out I would recommend it so you don't get a flat tire during the ride.

In all words it's a great bike and I would recommend buying it.

Philip de Jong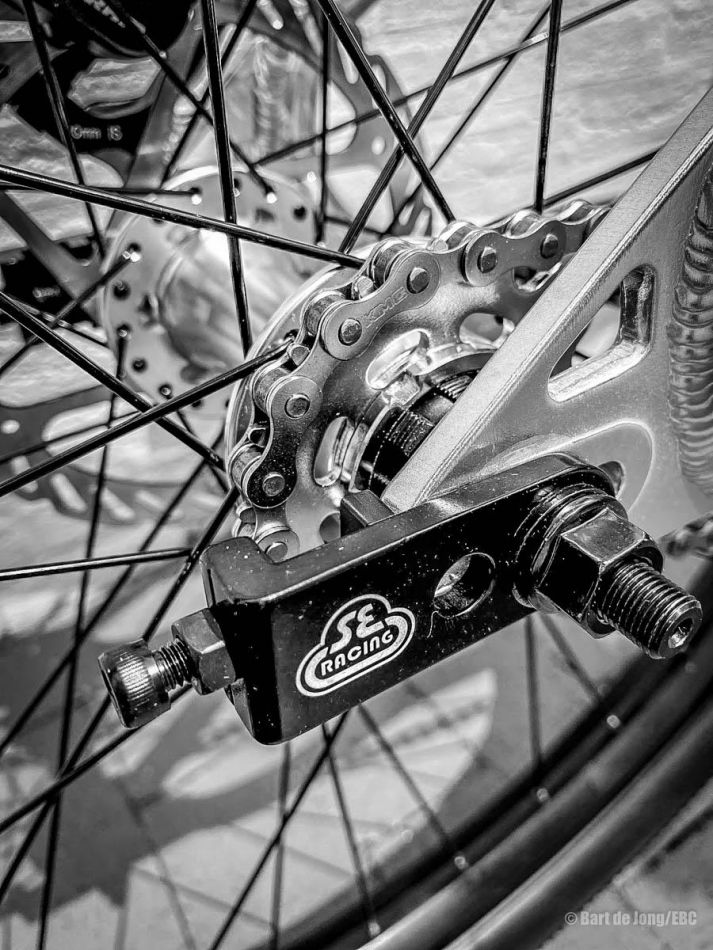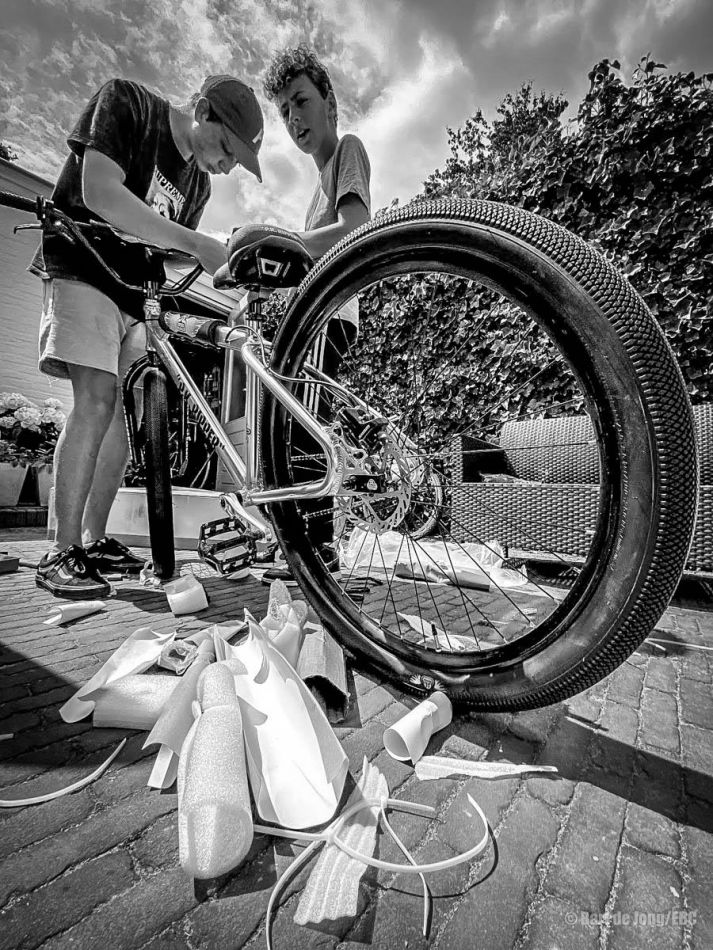 Pics by BdJ/FATBMX