spine, 6ft tall 10ft wide 10ft long resi box jump, with a 6 ft tall quarter pipe and 10 ft wall ride, plus a 9 ft roll in.
How often are the ramps being used?
Ricardo Laguna: Before corona we would average 6 days a week but now if I ride any of the back yards twice a week feels like a good week!
Are the dirt jumps still up at your parents house?
Ricardo Laguna: Yup!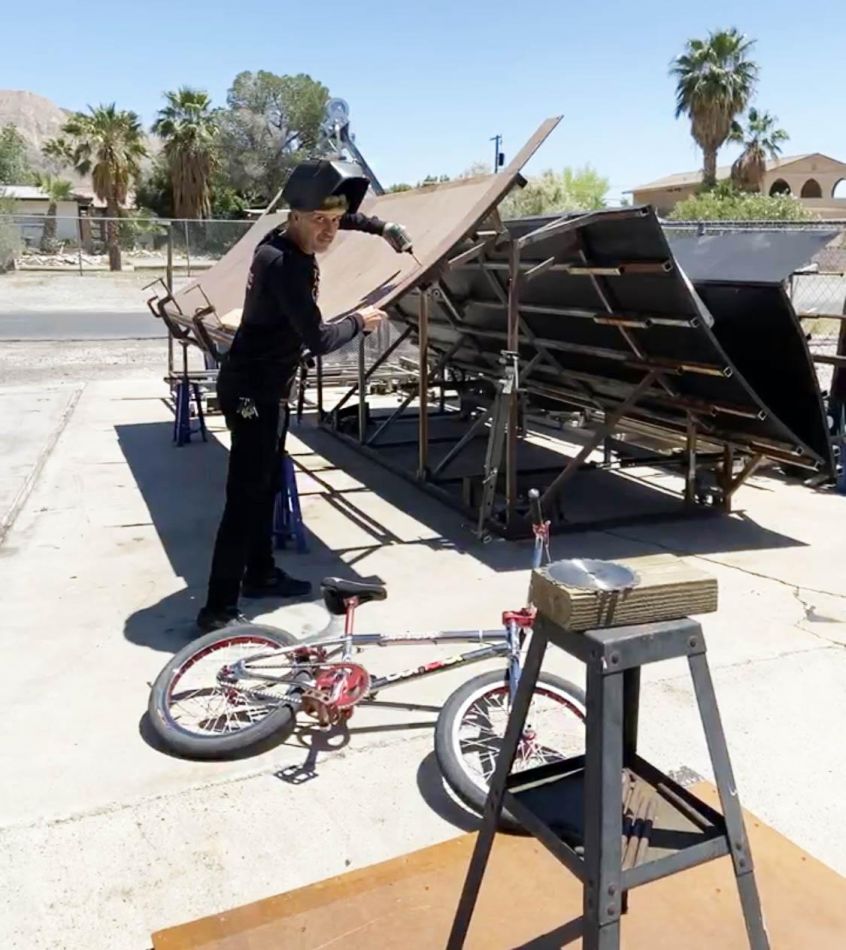 Have you considered doing something else with your backyard?
Ricardo Laguna: Gary Laurent is making a 10 ft quarter pipe right now that is going to replace the old 9 ft quarter pipe for the resi back yard. Gary has a plan of having a crane carry this 10ft tall and 16 ft wide quarter pipe over my house that I don't believe is possible, but will keep you posted on that...
How good does it feel having something to ride this close?
Ricardo Laguna: Man it's the best and sometimes surreal.
What's the Covid-19 situation in Las Vegas like at the moment?
Ricardo Laguna: Our governor just announced the lock down will continue till May 15 and then we will go to the next phase if the corona cases keep going down.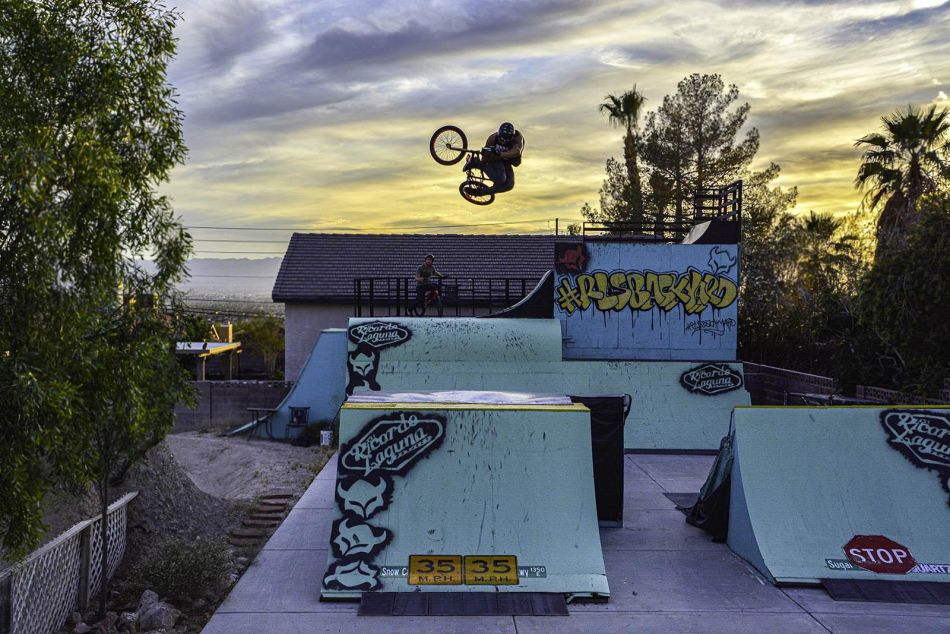 Do you allow friends to come over to ride still?
Ricardo Laguna: Right now it is super limited especially since Gary and I have been doing the quarter pipe project.
Are the ramps being changed regularly?
Ricardo Laguna: Normally twice a year they get a paint job, make over, and whatever wear and tear fix up needed.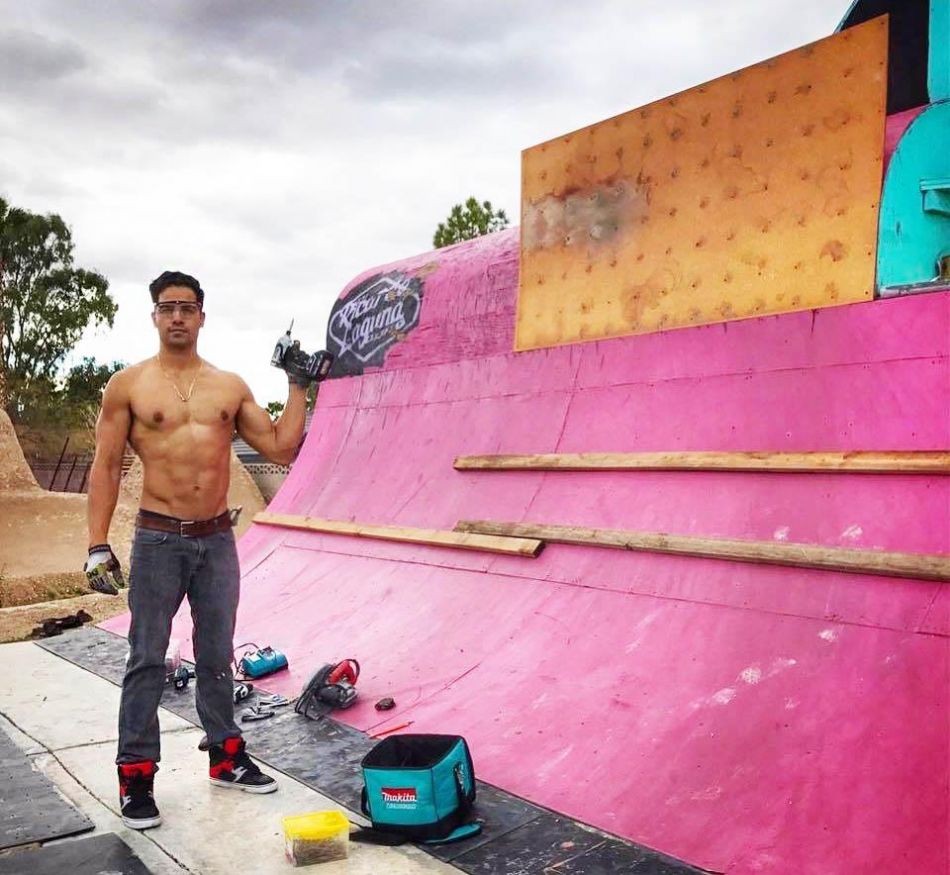 How often do they require maintenance?
Ricardo Laguna: It feels like it's a daily thing from ramp to dirt, minor touch ups....
Who helps out when you need a hand?
Ricardo Laguna: There has been tons of people giving a hand throughout the years and thank YOU GUYS for that! bc you know who you are! but the guy that has done the most is Gary "Show Time" Laurent
And in return they get to ride the ramps, right?
Ricardo Laguna: Correct and always asking me to use my bathroom I guess... LOL!
Have you ever had problems with the neighbors?
Ricardo Laguna: Not at all. If anything I had neighbors build a deck in their backyard so they can see us ride!
Do you only ride at certain hours to keep the noise down?
Ricardo Laguna: I sure do out of respect! But we have done some night shoot where I give my neighbors a heads up we will be filming late and we won't play any music for that.
What's the best jam session you ever had in the yard?
Ricardo Laguna: "The Backyard Bro Down" the very first comp I held back in 2000 where I had people
from different states show up was a blast! The other one was for the "Gravity Game" video game premier where I got tons of give away to give out and no real schedule to follow besides ride and come up with random give aways while hanging out with my friends.
When the pandemic is over, are you going to throw a backyard jam?
Ricardo Laguna: No plans for that as we speak beside finish this demo and new quarter pipe that will be flying over me house...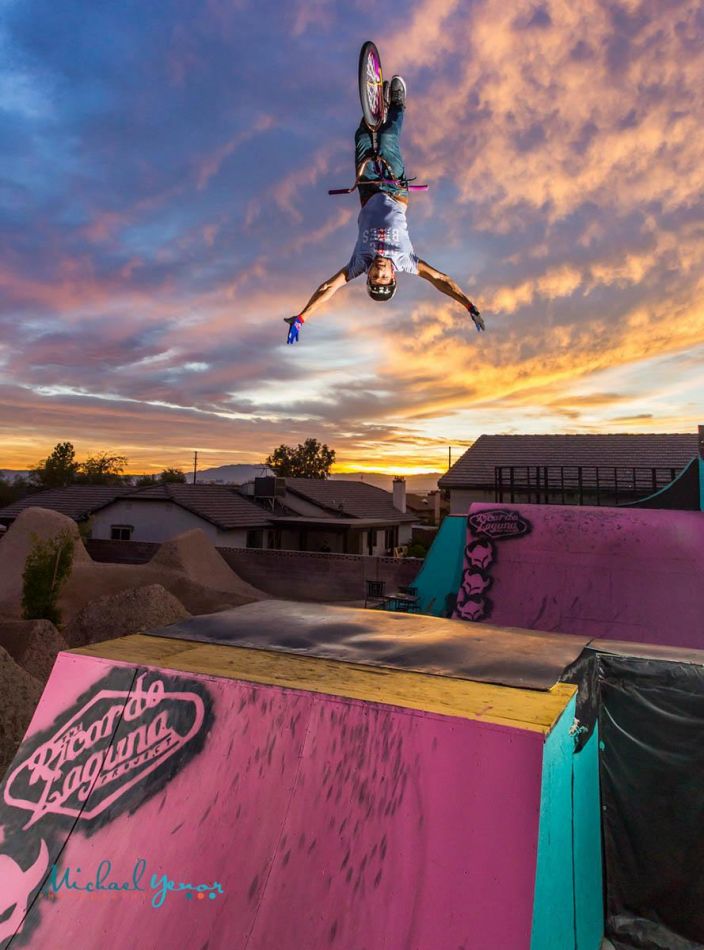 Pics provided by Ricardo Laguna