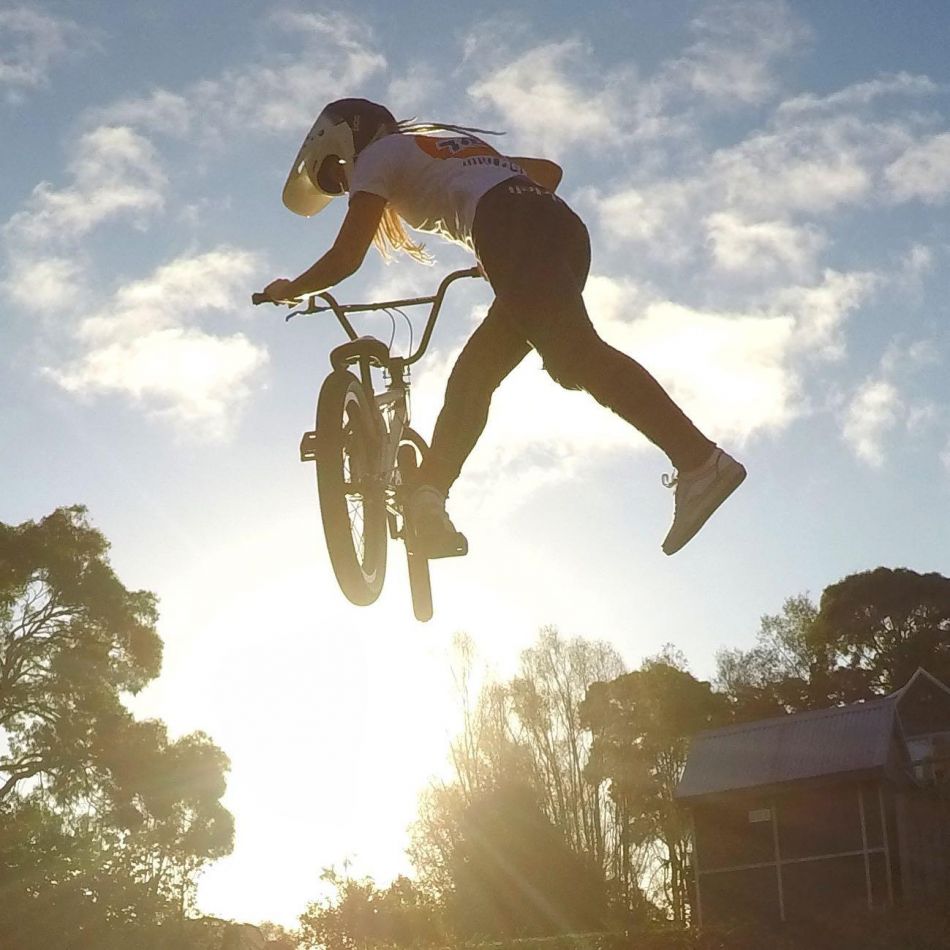 Ellie Chew: I bought them from an old indoor skatepark that closed down, so they had been well used prior to getting them, but nothing a few patch jobs and a good lick of paint can't fix haha! I somehow convinced my dad it was a "great idea" to take them home, it took 9 big trailer loads, from the old indoor park to home. We assembled them back together with the help from a few friends.

What's the BMX Freestyle scene like where you live? Do you have anyone to ride with?
Ellie Chew: When I was younger, we used to have a really good grom scene! But as time has gone by, not as many people ride in my area, so I catch up with friends when I can, but a lot of the time I ride on my own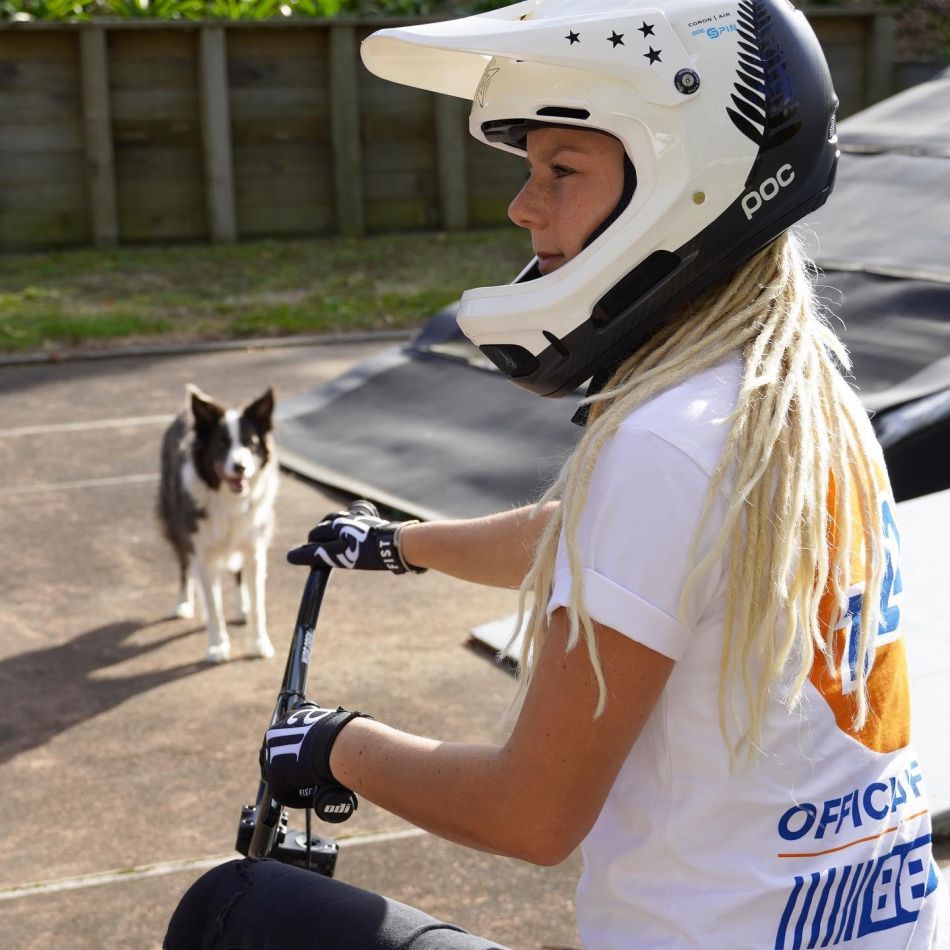 What other parks are close to where you live?
Ellie Chew: I have a few parks close to me which are all super fun - Paraparaumu, Otaki and Pukerua Bay, but my all time favorite is Waikanae skatepark which has a clover shaped bowl.

Are they all closed for the moment?
Ellie Chew: Yes

What are the restrictions regarding the covid-19 virus at the moment in New Zealand?
Ellie Chew: We have been in full lockdown at home for the last 6 weeks, with no one allowed outside of their house or "bubble" , everyone in New Zealand has followed the rules and we have had a great success rate in eliminating the Virus within our country. So next week things are starting to open up again and we will have a little more freedom which will be nice.

What do you miss the most?

Ellie Chew: Coffee and friends.

Are you motivated to ride at home?
Ellie Chew: YEAH I LOVE IT, IT'S FUN BEING ABLE TO HAVE MUSIC GOING, JUST DANCING AND RIDING AT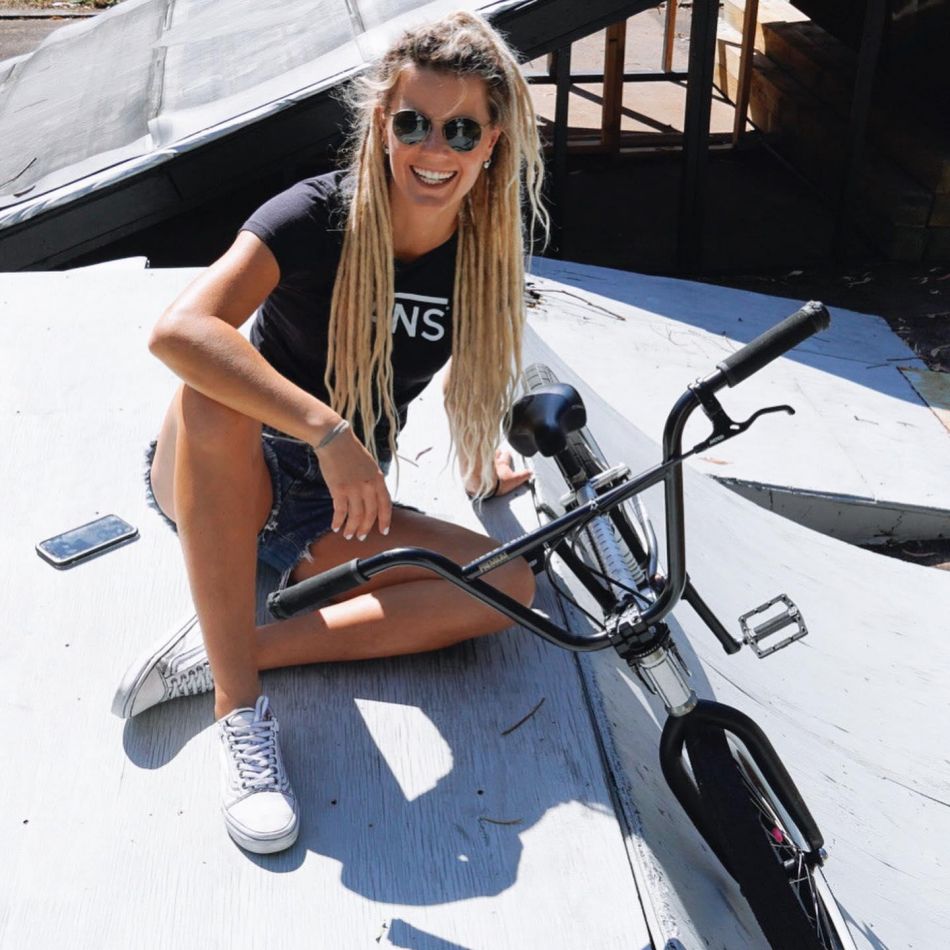 THE SAME TIME HAHA! ALSO IT'S SO EASY TO JUST HEAD OUT FOR A RIDE WHENEVER I WANT.

Next trick to learn on the list?
Ellie Chew: There's a lot of tricks on the list, but currently I'm most excited about trying new tricks for the Nitro Circus tour, so I'll have to wait until the whole Covid thing is over to be able to practice some bigger tricks on bigger ramps.

Thanks to?
Ellie Chew: My mum and Dad, they have helped me with everything and allowed me to take over their tennis court with ramps and they are both legends so mega thanks to the fam.