How long has the ramp been around now?
Drew Bezanson: This will be the ramps 4th summer now. It was built it in the spring of 2017.
Was it done before you could get back on the bike?
Drew Bezanson: The ramp was finished and then I went through a string of injuries. I actually haven't even really ridden it that much. This is the 4th summer of having it and I'm just getting around to filming an edit on it.
Was it a good rehab motivation for you?
Drew Bezanson: Its always motivating rehab or not having a backyard ramp. Its always nice to look at and dream up new stuff to build on it and tricks to try.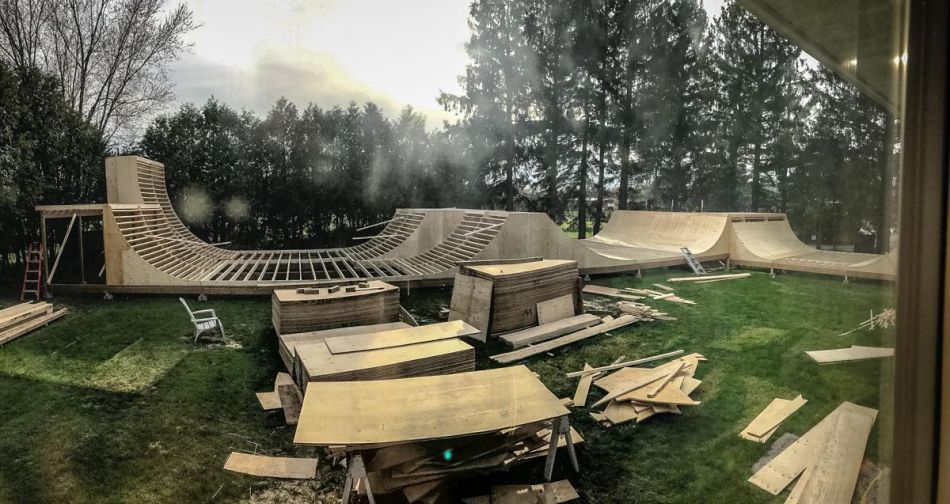 How long did it take to build the ramps?
Drew Bezanson: It only took just under 3 weeks to build the original setup. I had a solid crew of 5 guys working everyday on it.
What budget are we looking at for a ramp like yours?
Drew Bezanson: I was fortunate when I did the first build my good friend Nick Russell worked at a lumberyard. I was able to get cost plus 5% on most of the wood. So instead of saving money I spent the same amount and just built it bigger. At the moment with the first build and some changes I have spent $25,000 in material then labor on top of that.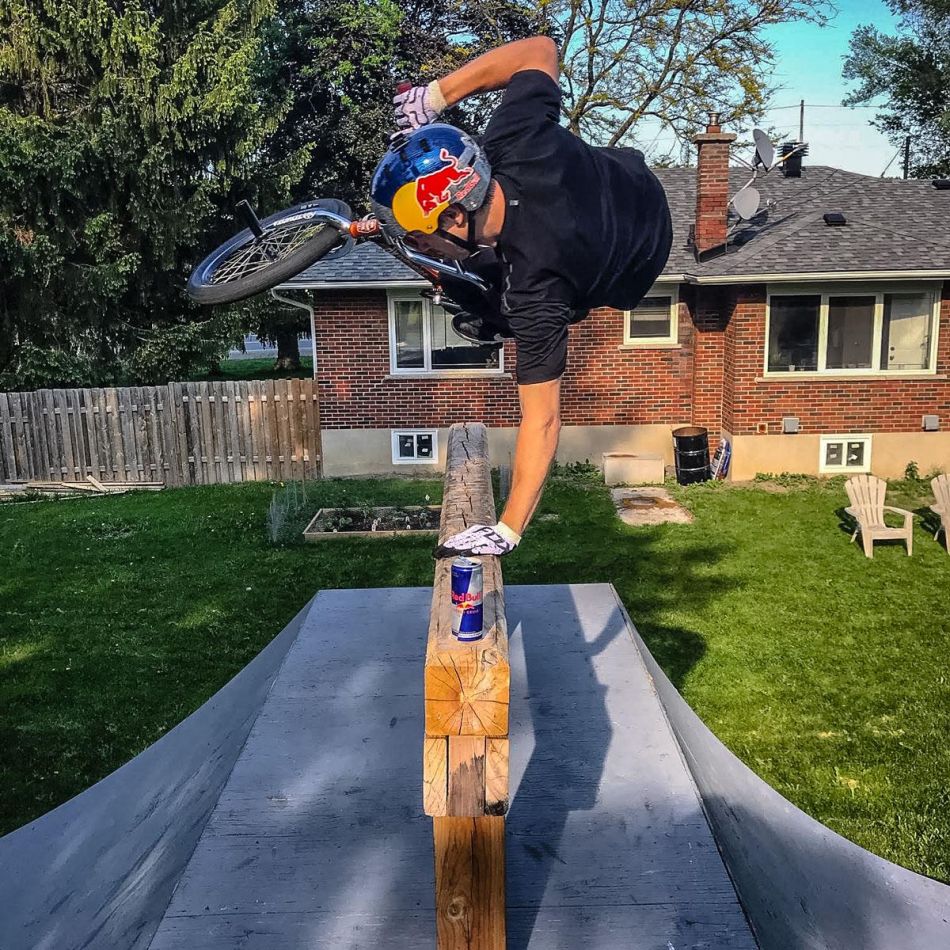 What are the Covid-19 restrictions where you live at the moment?
Drew Bezanson: The restrictions at the moment for BMX have all skateparks closed, indoor and out. Luckily I believe outdoor skateparks should be opening back up here soon. Then it will feel like we are getting back to normal.
How does it feel that in these times you have a spot to ride?
Drew Bezanson: I'm very fortunately during the times we are facing right now to have a spot to ride. Its easy to forget about whats happening in the world right now when I can have sessions in the backyard.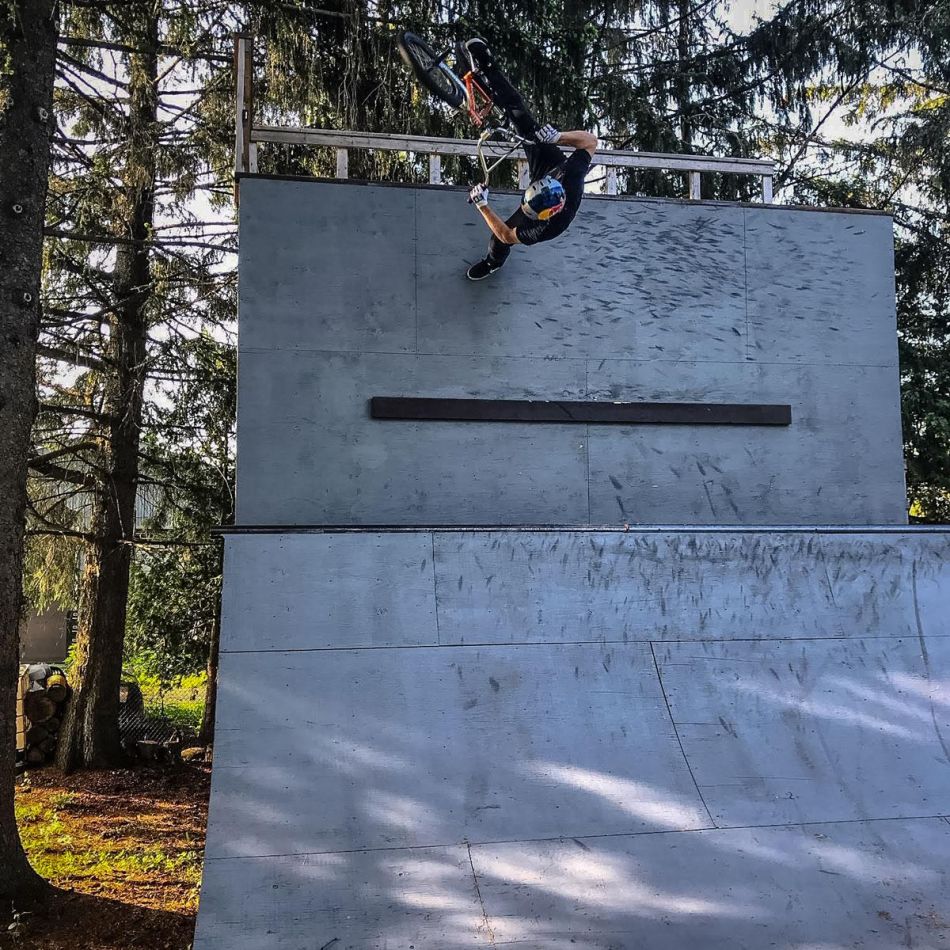 Do you have local riders/friends who session with you?
Drew Bezanson: There is a solid local scene right now in Ontario. At the moment because of some of the restrictions I have to keep the sessions small. Definitely looking forward to when I don't have to limit the sessions.
Who have visited your place?
Drew Bezanson: I haven't had many people visit yet other than locals. Ben Wallace, Alessandro Barbero and Billy Woodfin came to visit. I've had more people come to visit over the winter when the ramp isn't rideable. With being so close to Joyride 150 and All In Skatepark its easier for people to visit over the winter when their schedules aren't so hectic.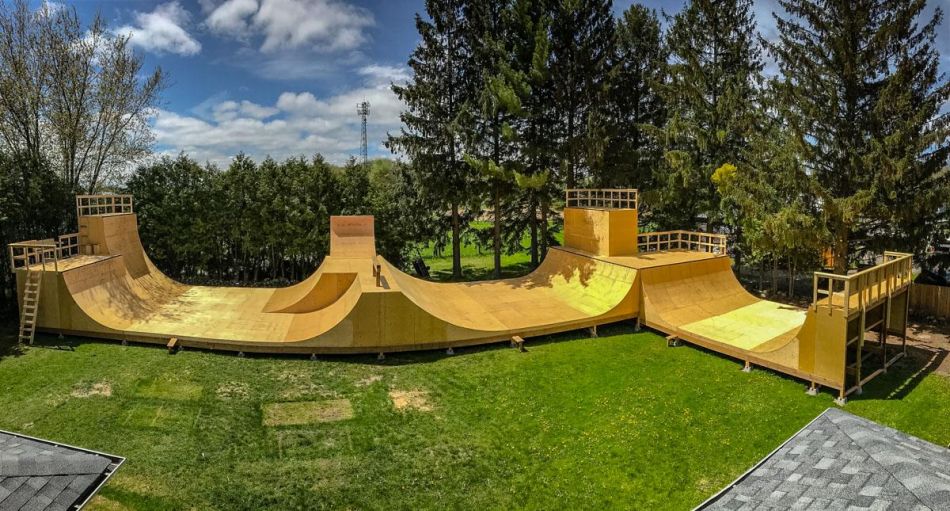 Solo sessions or sessions with friends. What do you prefer?
Drew Bezanson: Sessions with friends for sure. Can't beat a session with friends when you have good music playing , no restrictions and the BBQ ready to grill.
Thanks to?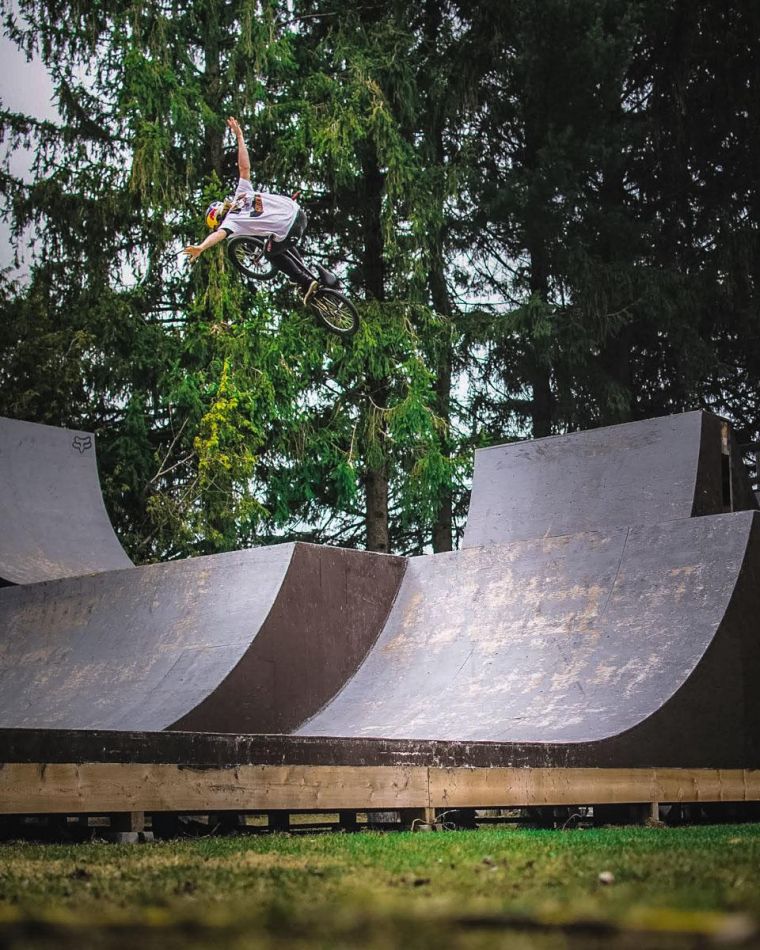 Drew Bezanson: I want to send a huge thank you to Mark Summers, Ty Dawson, Nick Russell and my dad who all helped with the first build. Jordan Bonifacio at Rydan ramps for the recent changes and everyone who helped paint and help with changes, Matt Drew, Zeb Dennis, Matt Konings, Travis Sexsmith, Jacob Pearcey, Justin Skinner, Ben Janacek, Brayden Barrett/Hay, Matt Lastowski and everyone who I forgot who's helped out. Thank you to my girlfriend, Melissa Tolley for putting up with all us BMX riders and thank you to anyone who has come for a session.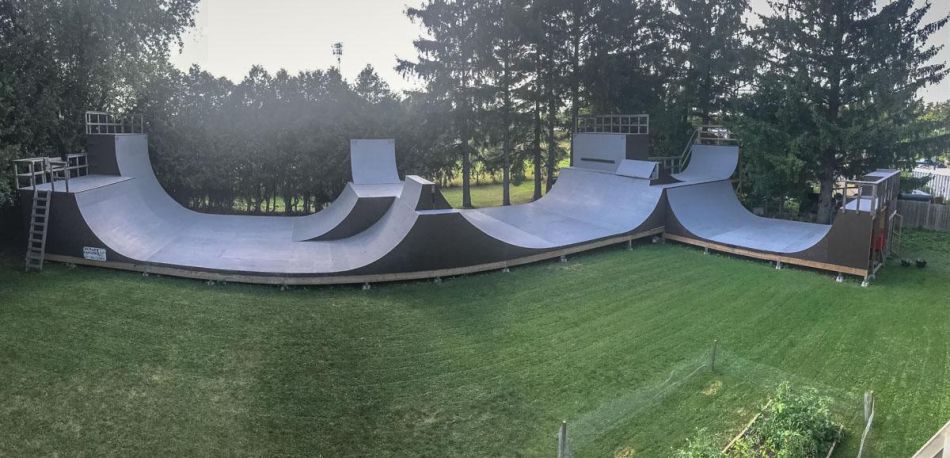 Photos by Melissa Tolley, Travis Sexsmith and Matt Weatherill.