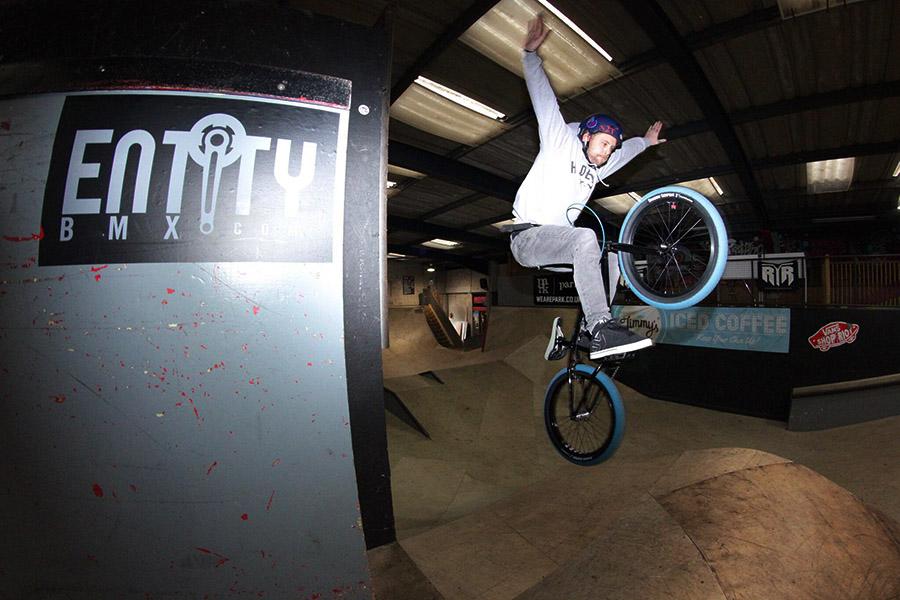 came to an end, at the same time as us having a new indoor skatepark being built in our area. The owner of Prevail wanted me on board but I had to explain the importance of having a Bmx shop for the scene and he let me start one in the park!
As for research I went to Amsterdam, somewhere where bikes rule the roads, looked at so many shops and how they operated and kinda pinched inspiration from there. Also seeing so many dream spots I'd sit down and stare at them, take notes and become one with Bmx.
Do you have a feeling people will travel to a shop to see and feel BMX product?
Entity BMX shop: Damn right! I use my shop as my man cave to show my collections of Bmx VHS, DVD's, magazines. I want people to be so stoked on Bmx and I believe when you step inside there's BMX magic in the air! The internet will never bring that. Also we offer unbeatable service, treat every customer the same from a small ripper to the biggest pro's you're all valued the minute you step inside.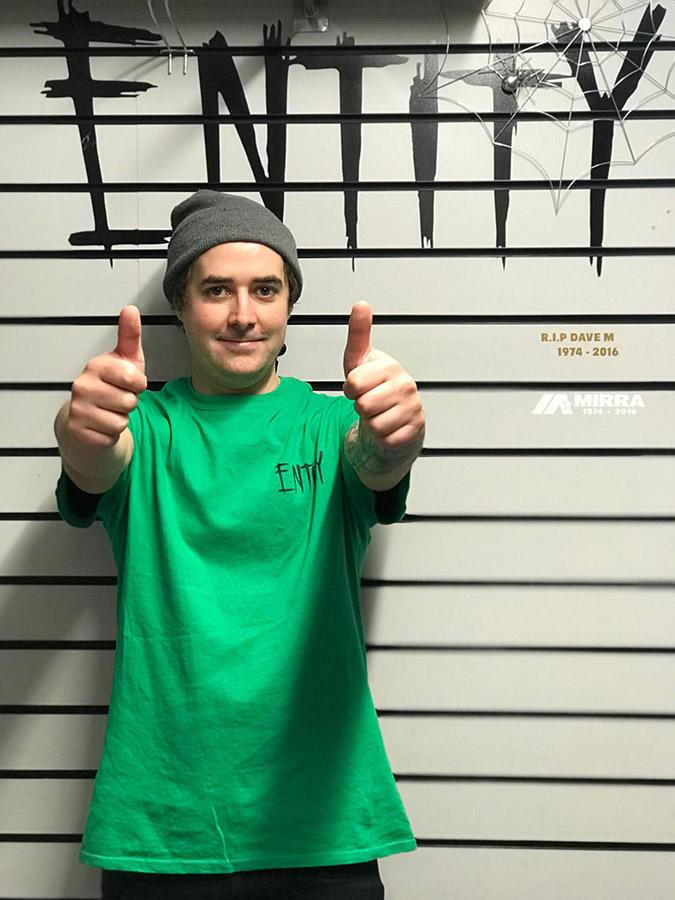 How much of your business do you do per mail order?
Entity BMX shop: Only a small fraction at the minute. We're quite new to the online thing. I'm a face to face kinda guy, like I say I want my customers to be stoked and I believe most people know that and come in store. Also being situated in a skatepark is like putting a car wash in a car park! I started the online side of things to support riders who want to support what we do that can't make it in. This is where Steev CVM comes into play, he's my behind the scenes guy!
How often do you try to get the scene together for jams, special gatherings, video premieres, that kind of stuff?
Entity BMX shop: All the time! It's my duty to keep the scene alive so we have regular jams, video premieres but meet and greets are the best for me, the atmosphere is incredible and so important to give back to the scene and being in the skatepark it's like having a massive party on bikes! We held 5 jams this year all documented on YouTube and featured on our DVD!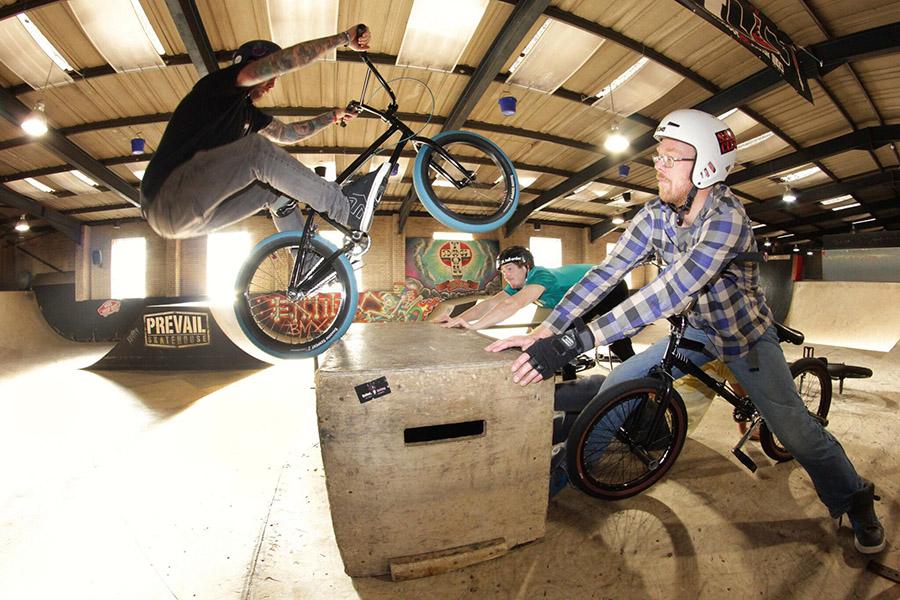 Have you been successful getting a place to ride for the local scene close to your shop?
Entity BMX shop: Can't get any better than being located in one of the best skateparks in the South of UK, never forgetting our roots we have Slades farm which is one of the oldest parks in the country and it's the backbone of our scene.
Do you believe the Company - distributor - BMX shop chain still works?
Entity BMX shop: Hell yeah I do, I know times change but the Bmx I love works in this matter and I'm sticking to it! I love the Distro's I work with and forever grateful for their support.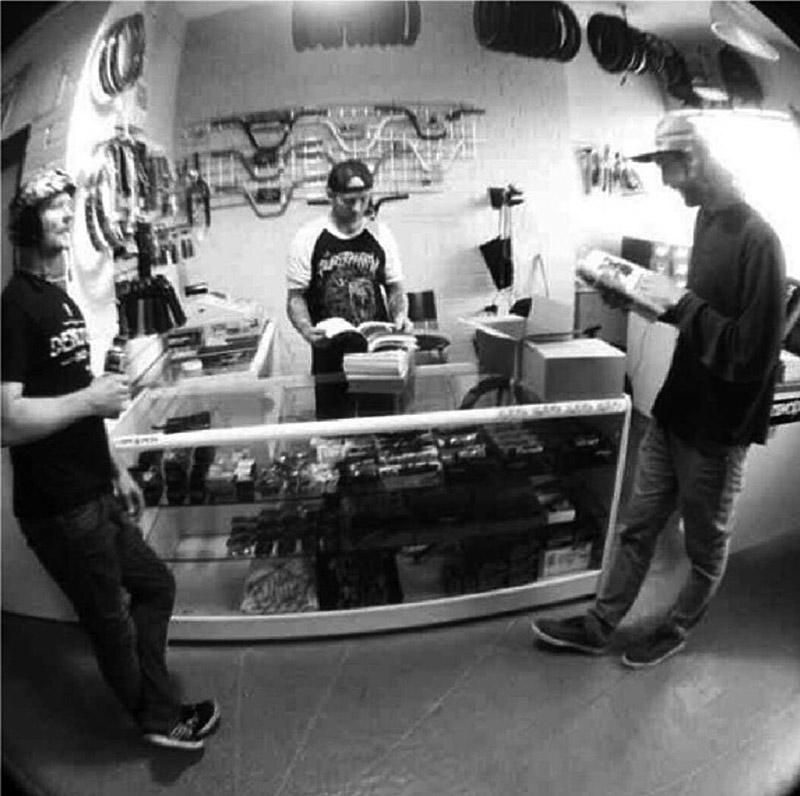 What BMX company is your favourite to work with?
Entity BMX shop: 100% stoked on Fit bike co after one of the greatest nights ever here on their F-it UK tour! We smashed that night. That's some real support and I need that to help keep my scene pumped.
I have a super special love for another brand but hear this.... 3 years ago the skatepark was broken into and my shop was robbed BLIND. Was truly devastating, insurance company didn't help at all......but I had a phone call from Anthony Revell that day..." don't worry about a thing Matt, we will fill you back up" BOOM if that isn't BMX love then what is?! Thank you so much STOLEN BIKE CO from the bottom of my heart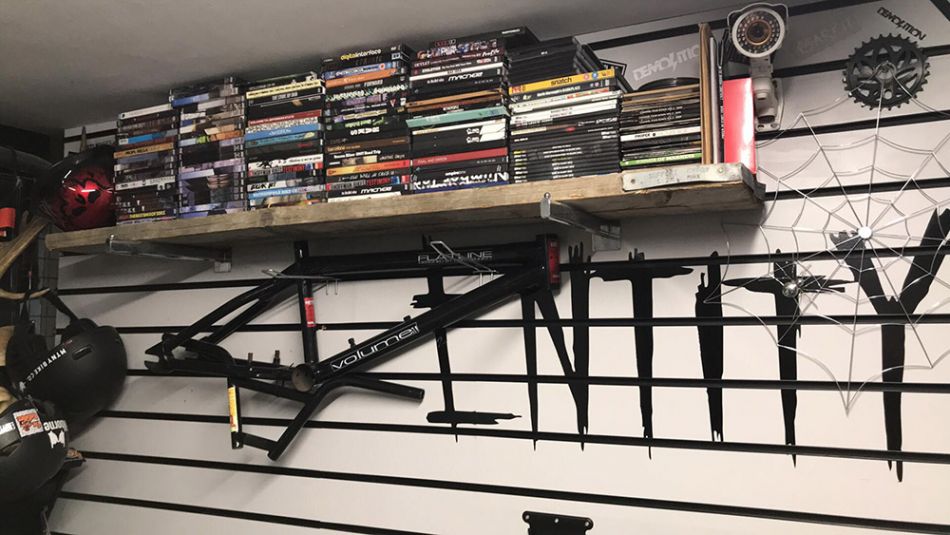 Name some of the riders that you have sponsored?
Entity BMX shop: I support every rider who supports what I do, my main guys George Batty, Rory Pickering, Luke Brocklebank, Harry Boucher but I try to support and help so many underground dudes, Allister Loughran, Lewis Trew, Harry Morton, Jack Galton, Christi Hughes, Kirk Banks, Mark Ducat, Paul Jefferies, Phil Aller....I could go on forever I love my customers and support them all.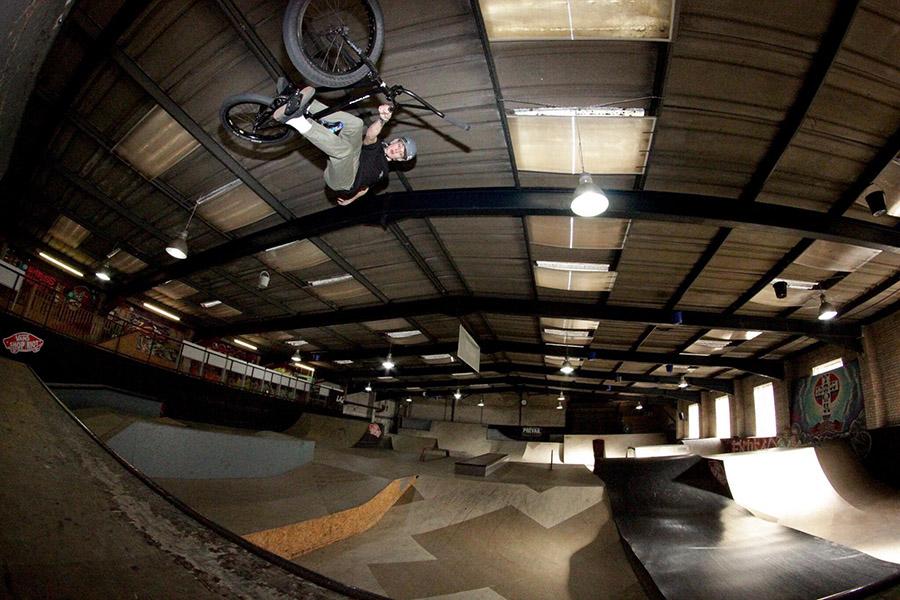 Do you have a full workshop at your BMX shop?
Entity BMX shop: We do! My best mate also has a welding/fabrication business and a lifetime of Bmx experience so there ain't nothing we can't do! @bmxmods is our sideline baby which revolves round welding frames, fixing dents, dropout repairs, brake lug and tab fitting... list is endless.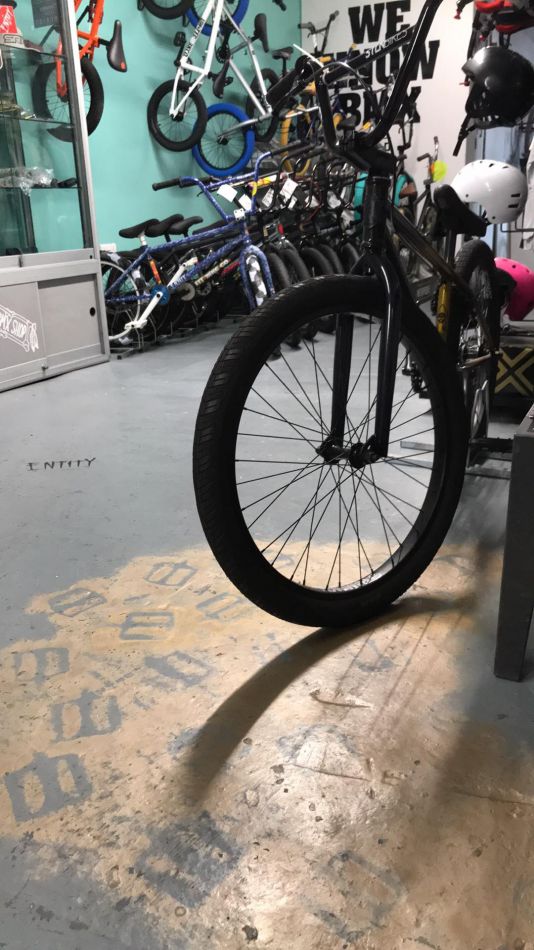 What's the best selling product at your shop currently?
Entity BMX shop: Right now it's our own dvd we made "scenity" but as far as bike parts go I'd say Demolition Momentum tires, tall order bars, and Shadow stems.
Now that Interbike is no more, do you think you'll miss a trade show of some sort?
Entity BMX shop: Never went to one, don't ride mtb so doesn't really effect me but I do believe anything to bring the community together is great.
What would be good for the BMX scene so it can grow?
Entity BMX shop: In my eyes it's all about jams, meet and greets, doing a dvd was a great way to get the scene pumped and can only hope next year more people will be amped on it and want to be involved.
Thanks to: My wife Madison and Son Seven for the daily inspiration and being so supportive, Leroy Maidment for having my back since day 1, Antony Revell for all the opportunities and support to help make my business successful, SteevCVM for all his hard work, he brings so much to the table and is an asset to my business. Tony and Ali at prevail for keeping my dream alive and for giving my shop a home!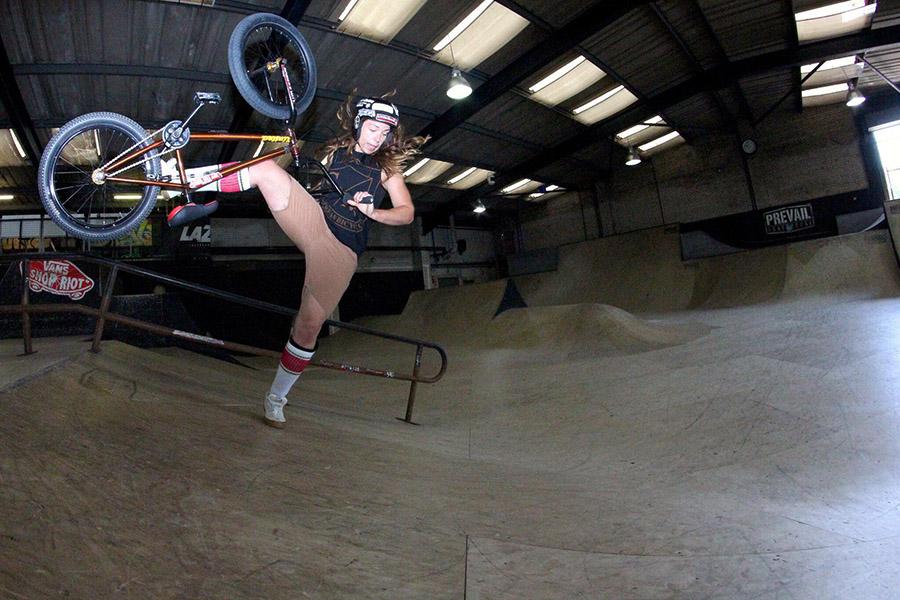 Really pumped on the Distro's and getting to work alongside my hero's thanks so much Elephant Distro (Banners and Russ) really helped kick the shop off, 4down, Seventies, Img, Ison, Hotlines and Mark Noble at csg, what a boss!
Massive shout out to Props BMX for the years of inspiration molding me into who I am today....A MASSIVE BMX NERD

All photos from Steev CVM

Entity BMX