Did you take any action from the start or were you thinking this would be over in a few weeks?
Victor Bettencourt: I had a feeling we would be dealing with COVID for years to come. The actions that we took were standard recommendations from the CDC. The State of Rhode Island allowed us to stay open as an essential business, but we decided not to allow any browsing or hanging out in the shop while this is going on. We've gotta keep ourselves healthy, and we especially don't want to spread Covid to any customers.
Now, being in this situation for many months, how did you manage to keep your business rolling?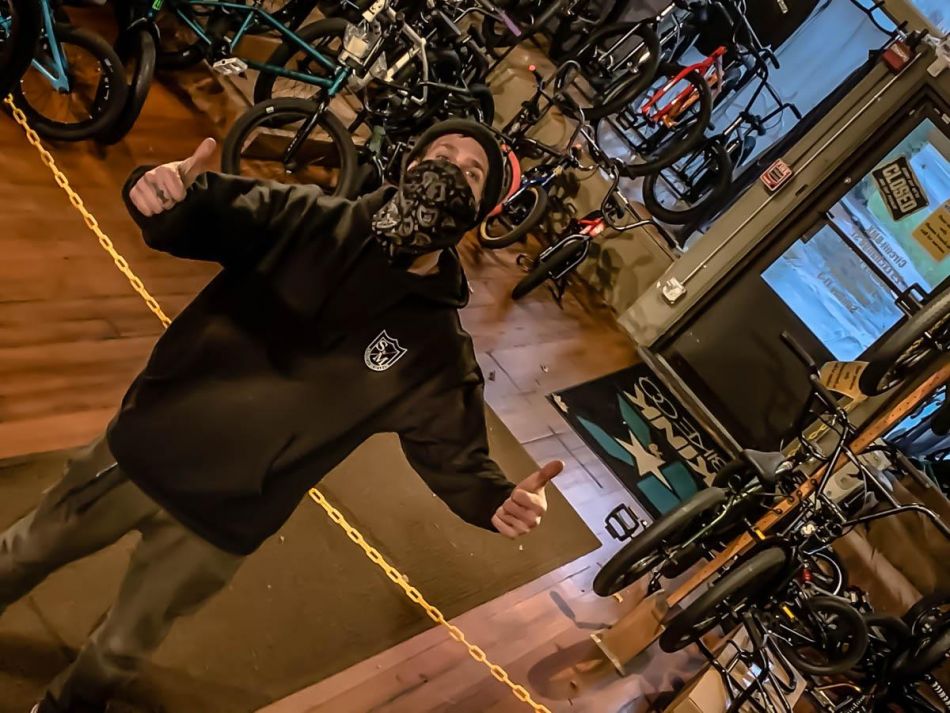 Victor Bettencourt: Luckily we have a supportive and understanding local community. When schools shut down and the weather broke, things really got crazy and Chris and I were in high gear keeping our customers happy.
The supply chain has also suffered. Has it been a challenge getting the bikes/product in stock that you needed for your customers?
Victor Bettencourt: Yes. It wasn't your average season. Making sure everything was pre- booked was a must. The demand for bikes was unreal. We were fortunate enough to have most of our orders filled but in April and May we were pre-selling bikes that were arriving in June and July. It was wild.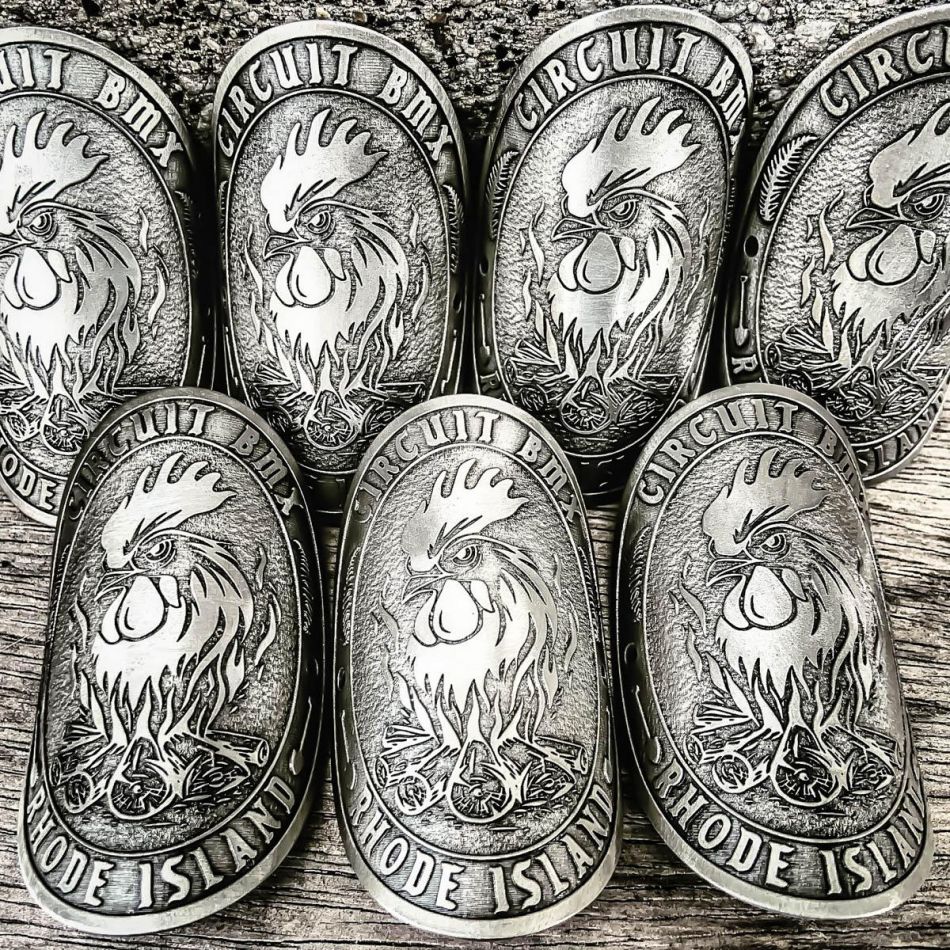 Have you been able to keep your shop open all this time?
Victor Bettencourt: Yes. We were deemed an essential business during the early shutdown so we did not have to close.
If so, what are measures you had to take to keep the door open?
Victor Bettencourt: We kept it simple. Door service only. Tell us what you want or need and we will bring it to you. We wear masks and we will only help customers if they're wearing masks too.
Have internet sales/mail-order sales made up for loss of shop sales?
Victor Bettencourt: Our online sales jumped 500% this year. I think we gained an online presence due to COVID. It basically became my full-time job in addition to my other full-time job of running the shop. I wear many hats in the shop.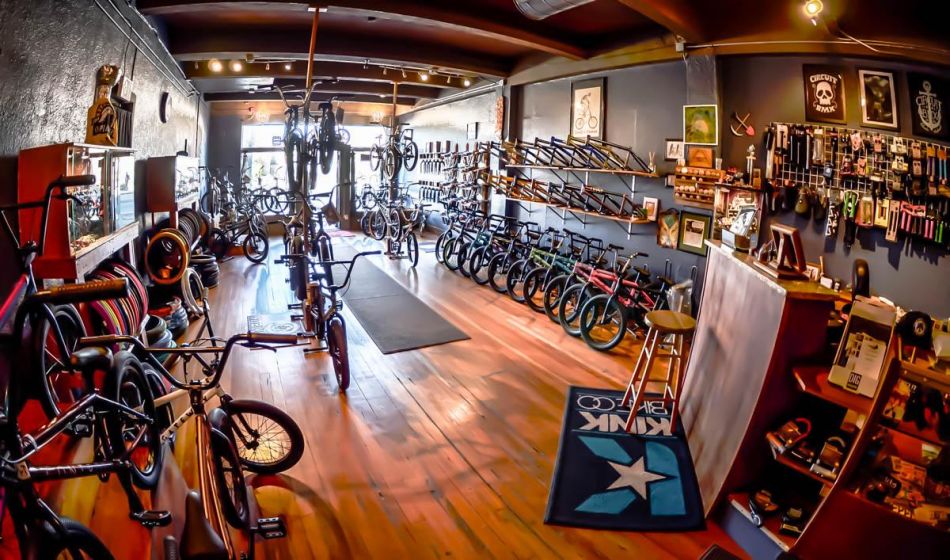 During the pandemic has it been difficult to organize local events to support the local scene and get the customers in the shop?
Victor Bettencourt: We did not host any jams or events due to the pandemic. I just don't feel comfortable gathering large groups of riders together with the shops name attached to it. It's really not worth it. Everyone still had their fun this season without any shop jams. We will make them happen once things are safe.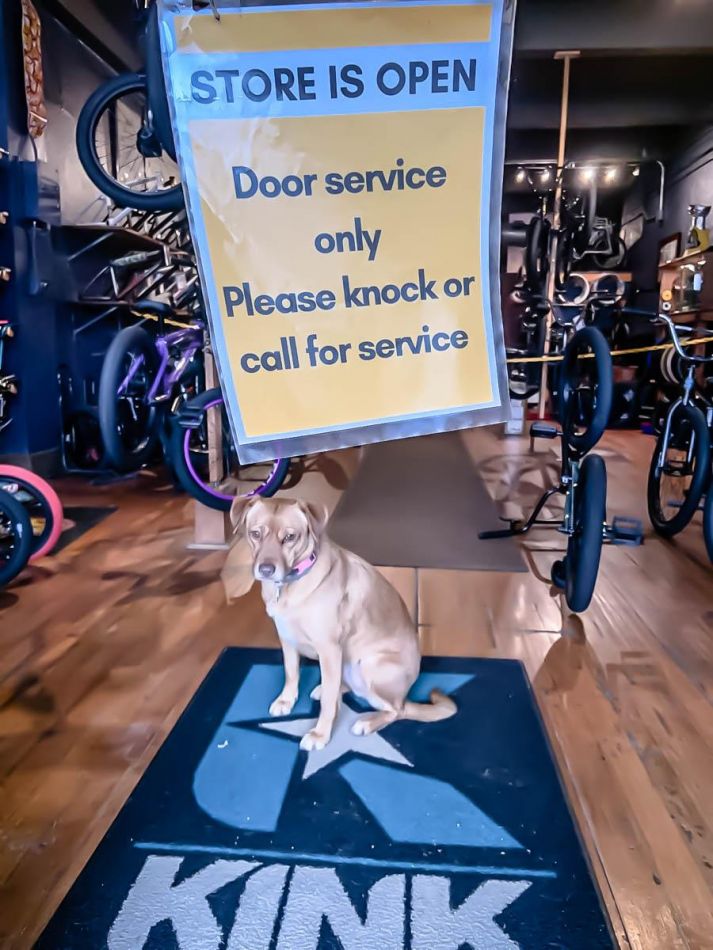 What mouth masks do you sell?
Victor Bettencourt: Besides a few of the brands that make masks we don't sell anything specific. We ask that if you come to the store to wear a mask and that's all.
What are the plans for the shop for the coming months?
Victor Bettencourt: Our plan is to keep doing things the way we have been until we feel it's safe to get back to normal.
Thanks to?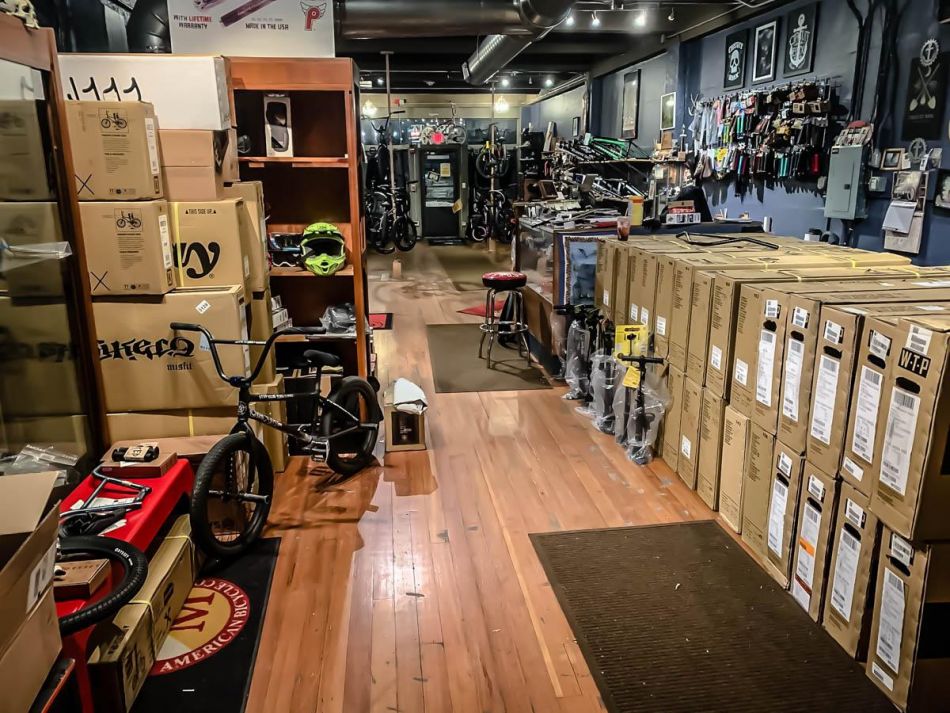 Victor Bettencourt: Thanks to all of our customers for being there to support us. And all of the distros for busting ass to keep us supplied with the best in BMX. Thanks to all of our Friends for all the help throughout the year. From unloading trucks of bikes, to helping us keep the shop rolling. And FATBMX for the opportunity to answer these questions.


Your website: Circuitbmx.com