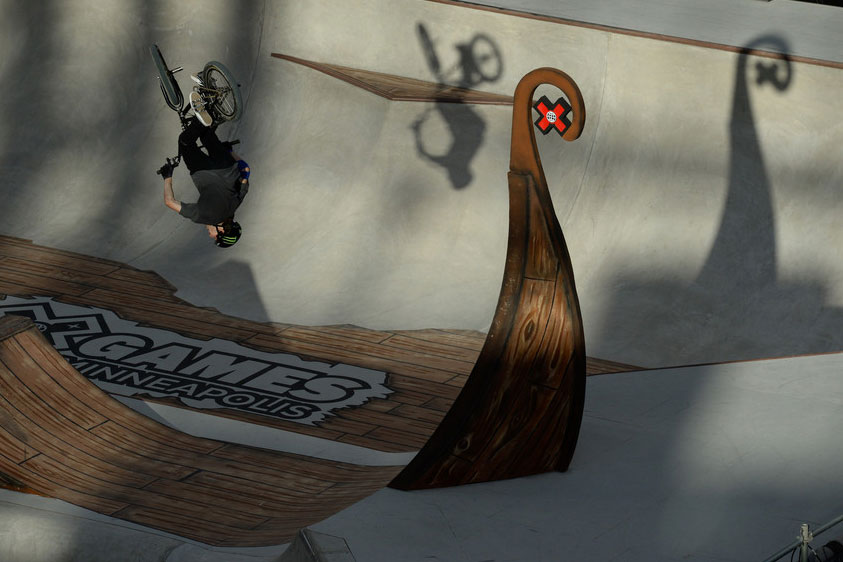 Austrailia's Logan Martin snagged silver while Daniel Sandoval rode away with his third bronze in the event.
The night was not complete before Flume took to the stage mixing meticulously crafted beats and emotional melodies to a sold out crowd on the warm Minnesota night.
Stay tuned for the final day of X Games Minneapolis 2017 on Sunday as action concludes with the Toyota Men's Skateboard Park, Fruit of the Loom BMX Dirt, Dave Mirra's BMX Best Trick and The Real Cost Moto X Quarterpipe High Air before very special guests Atmosphere wrap the weekend with a concert on the Commons stage.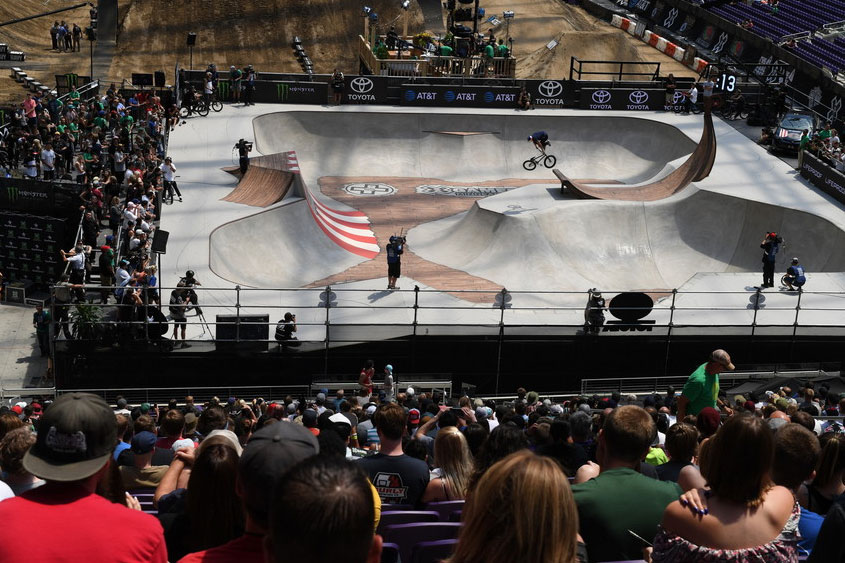 Toyota Men's BMX Park

1. Kevin Peraza, 90.33 (USA)
2. Logan Martin, 87.33 (AUS)
3. Daniel Sandoval, 87.00 (USA)
4. Colton Walker, 86.66 (USA)
5. Dennis Enarson, 85.66 (USA)
6. Daniel Dhers, 82.66 (VEN)
7. Mike Varga, 79.33 (CAN)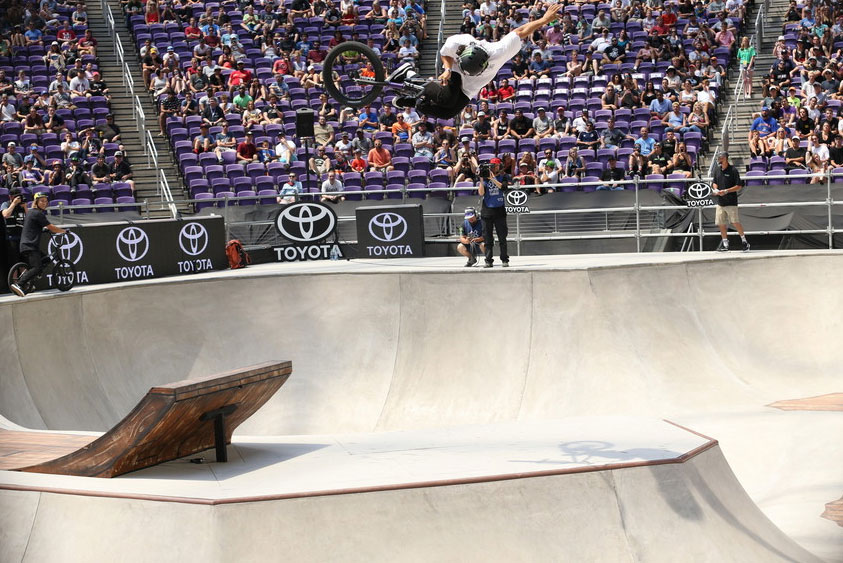 8. Gary Young, 78.66 (USA)
9. Pat Casey, 78.00 (USA)
10. Kyle Baldock, 76.00 (AUS)
11. Nick Bruce, 76.00 (USA)
12. Larry Edgar, 66.33 (USA)

Pics by ESPN