tricks including lip tricks on the spine that shot Tom Justice from a 4th place qualifying spot to a first place in the final. Mark Webb was back to his own self and in his element in Eindhoven. When that happens you can expect anything to come out of the legend. Not only second place was his, he also won the Best Trick contest with a Front Flair tailtap to tailwhip-in. American Justin Dowell surely brought the tricks to Strijp-S twixing the channel and putting variations in the flair with lookbacks, whips and barspins.
Just missing out on the podium was a stylish Zdenda Pesek (CZE) who brought some cool fakie tricks, flow and lots of tables. Team Great Britain's James Jones had some bad luck with some heavy wind that showed up just for his runs but when James drops in, it's time to start focusing if you don't want to miss any of his tricks. Jack Clark only had 20 minutes of practice on the steep spine mini with sub box, a channel, extensions and a wall but somehow it didn't seem to affect him one bit. A rider who can adapt to new terrain quickly shows his real skill and Jack has plenty. A 6th place for him. 7th for Shaun Gornall, 8th for Daniel Wedemeijer, 9th for Czech Repubic's Erik Figar and three 040 BMX Team riders finished off the top 12 (Tancré -10, Thoelen -11, Van den Bogaard -12).
Final Results 040 BMX Invitational, Eindhoven, Netherlands: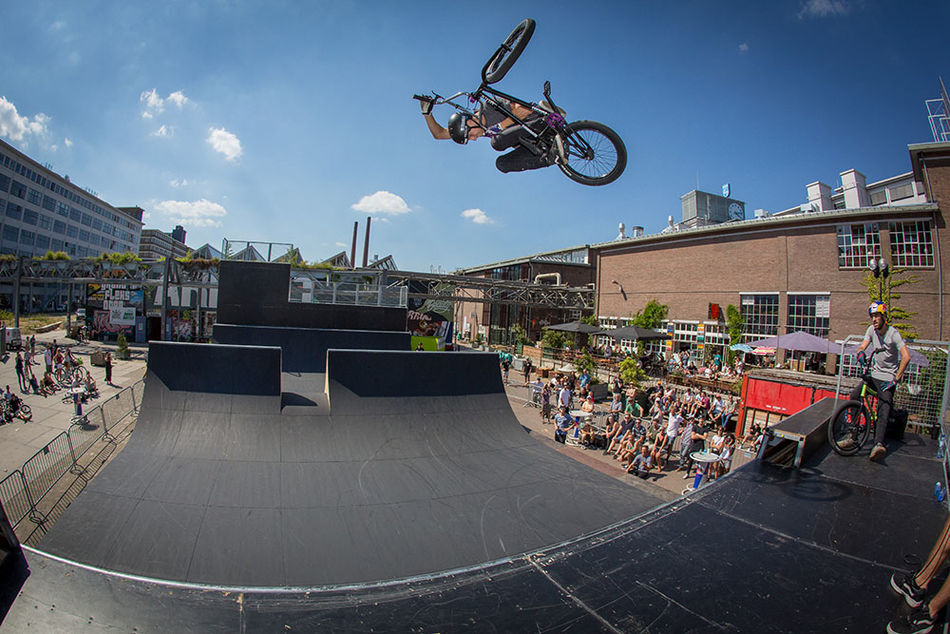 1) Tom Justice (GBR) 90,66. €1500
2) Mark Webb (GBR) 89,66 €1250
3) Justin Dowell (USA) 89,33 €1000
4) Zdenda Pesek (CZE) 86,33 €650
5) James Jones (GBR) 85,33 € 300
6) Jack Clark (GBR) 83,33 €200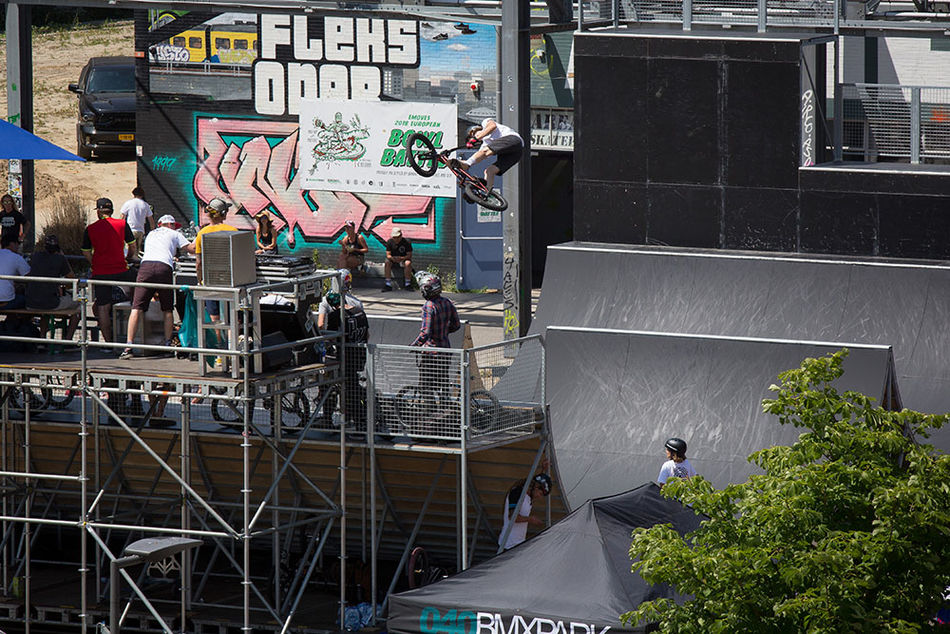 7) Shaun Gornall (GBR) 83,00 €100
8) Daniel Wedemeijer (NED) 81,00
9) Erik Figar (CZE) 79,66
10) Kenneth Tancré (BEL) 78,00
11) Paul Thoelen (GER) 77,66
12) Tom van den Bogaard (NED) 59,33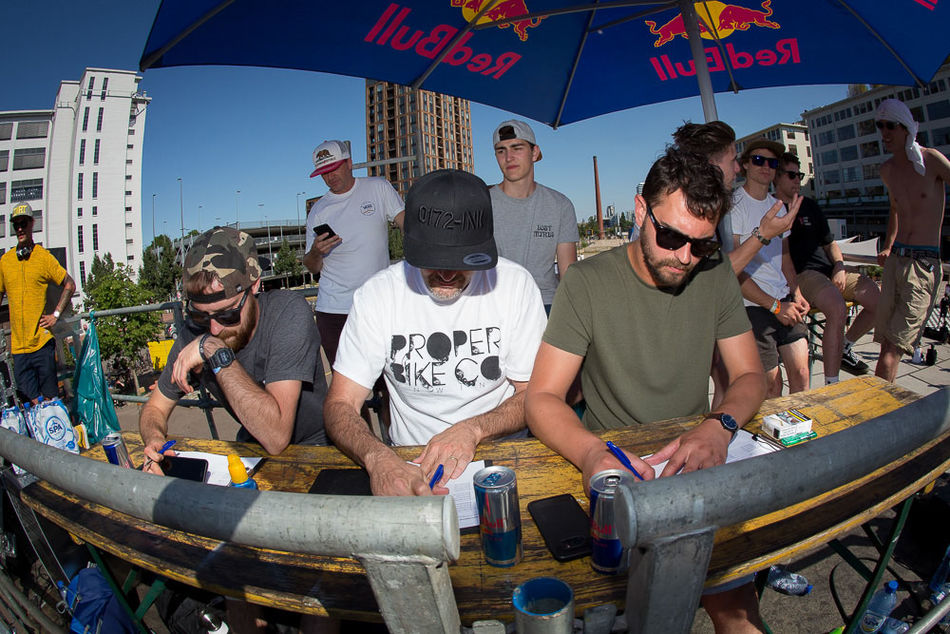 13) Sem Kok (NED)

14) Scott Hamlin (GBR)

15) Lennox Zimmermann (GER)

16) Levi Weidmann (NED)

17) Jari Roggeveen (NED)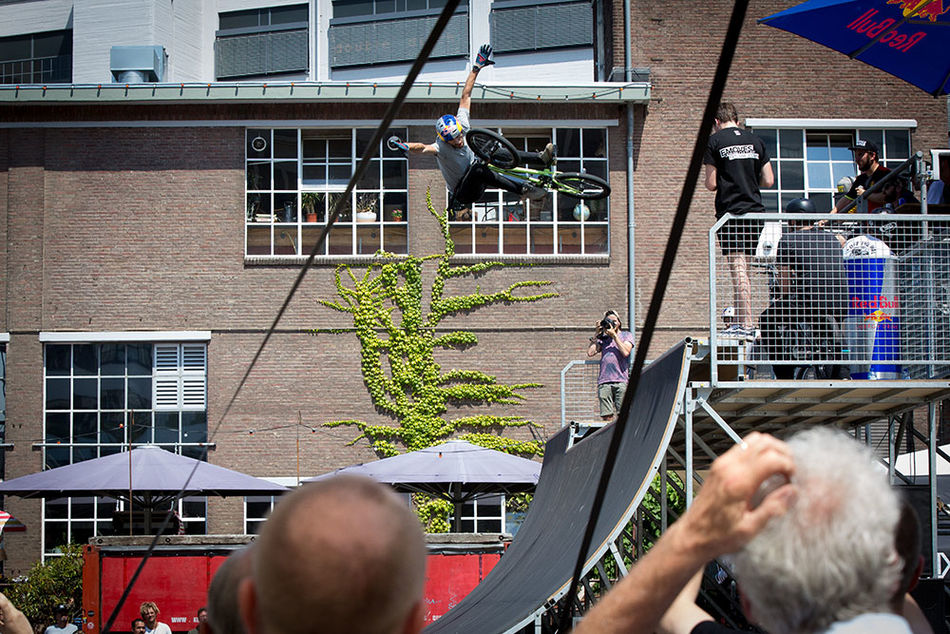 18) Milan Tenbult (NED)


Best Trick:
Mark Webb (GBR) with a front flair tap to whip-in.
Pics by Jos Wissink