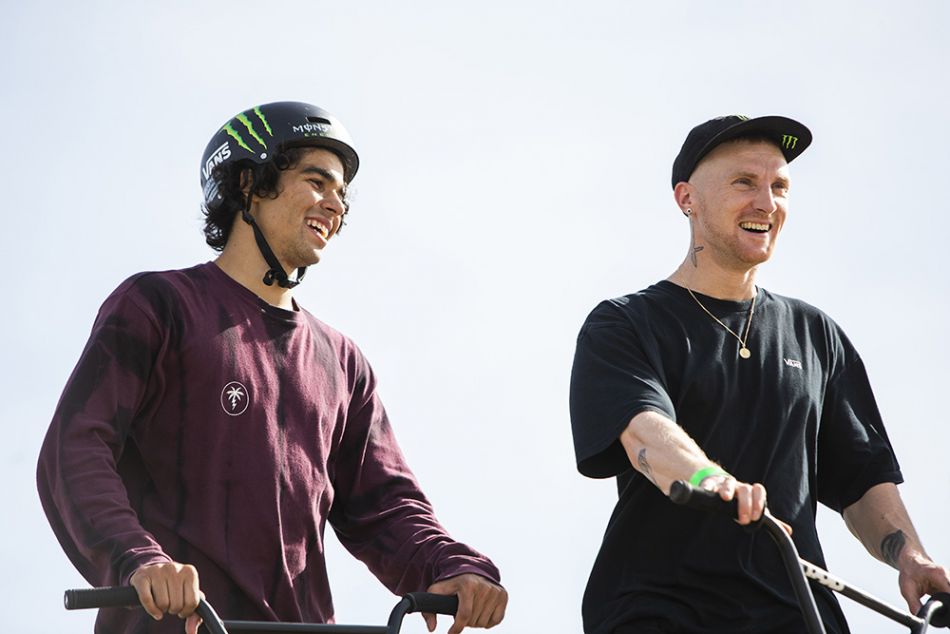 semi-finals to join up with Garrett Reynolds, Drew Bezanson, and Peraza. Huge drops off of trailers, boosted airs, and a barrage of technical riding in between definitely made the judges' job hard. In the end, Monster Energy had a stacked field of riders in the semi-finals with Dakota Roche, Lacey, Larry Edgar, Victor Peraza, and winner of the first stop of the 2019 Toyota BMX Triple Challenge in Anaheim, Pat Casey.
The temperature in Arlington plummeted from 65 degrees and sunny, to 40 degrees and cold. Despite having to layer up, the fans in Arlington came out to watch the 16 riders in finals battle it out to make the eight-rider super final.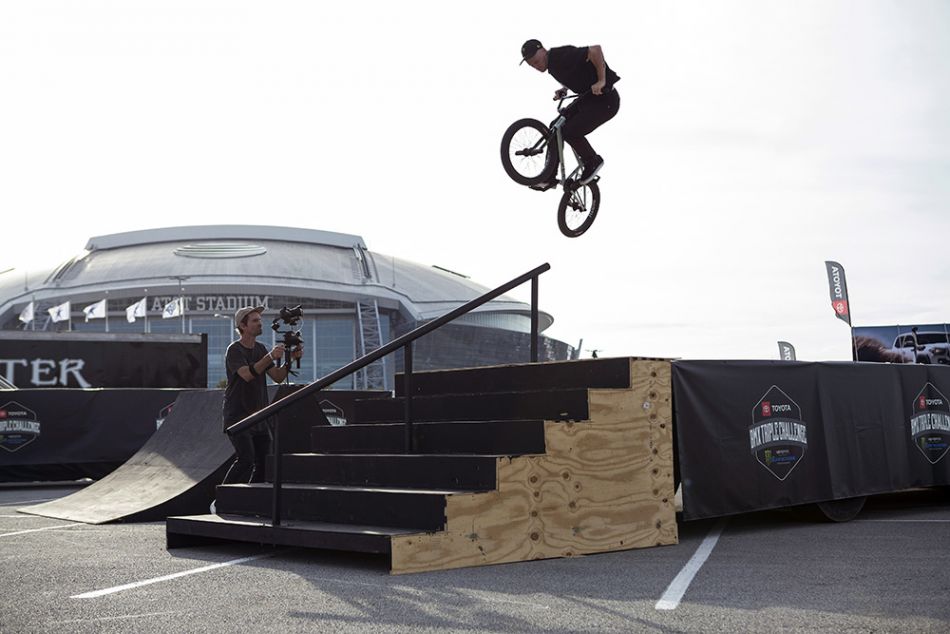 A jam format event, each group of eight riders had 20 minutes to do as they pleased. No strict rules and no official scores, it was all about the overall impression they left on the judges. This format lets the riders focus on what they wanted to do rather than what they think they could pull in a single run. Unfortunately, for the fair-weather Monster Energy squad, the semi-finals did not go to plan and the crew came up empty.
Redemption was just a short time away, as the final event of the day was the Best Trick Jam. 20 minutes, one trick takes all. Lacey got straight to work on a tooth-hanger 180 on the elevated ledge. Standing about 14 feet in the air atop a narrow trailer, the elevated ledge was definitely the scariest obstacle on the course.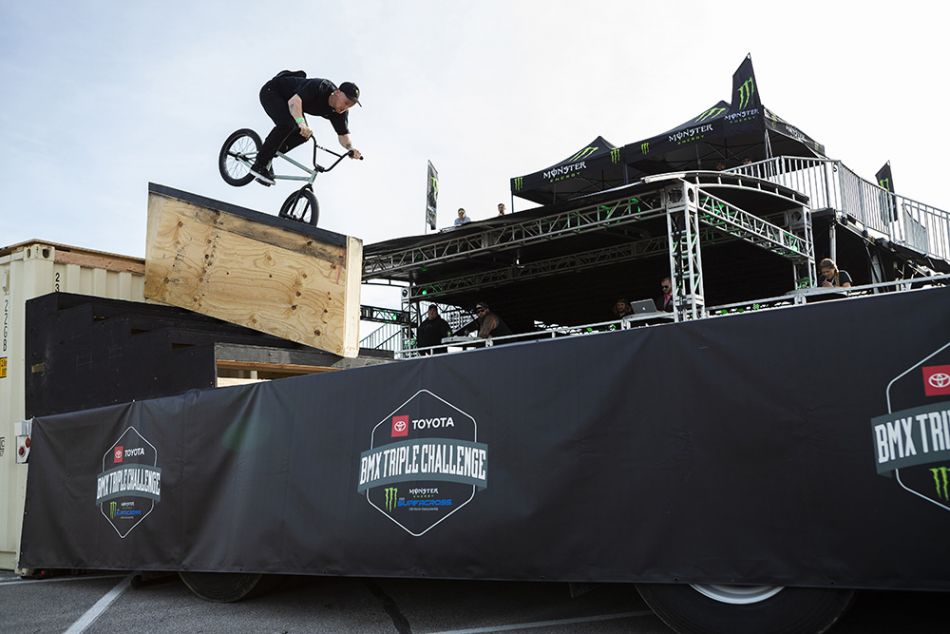 Lacey had to put in work to get it done, but pulled it perfect to take the win with a dipped, fully-committed style that only Lacey possess and just two minutes left in the jam. Another unique element of this stop of Toyota BMX Triple Challenge is that the Best Trick competition was judged by the riders themselves, so taking home the win in this event meant it came with that much more.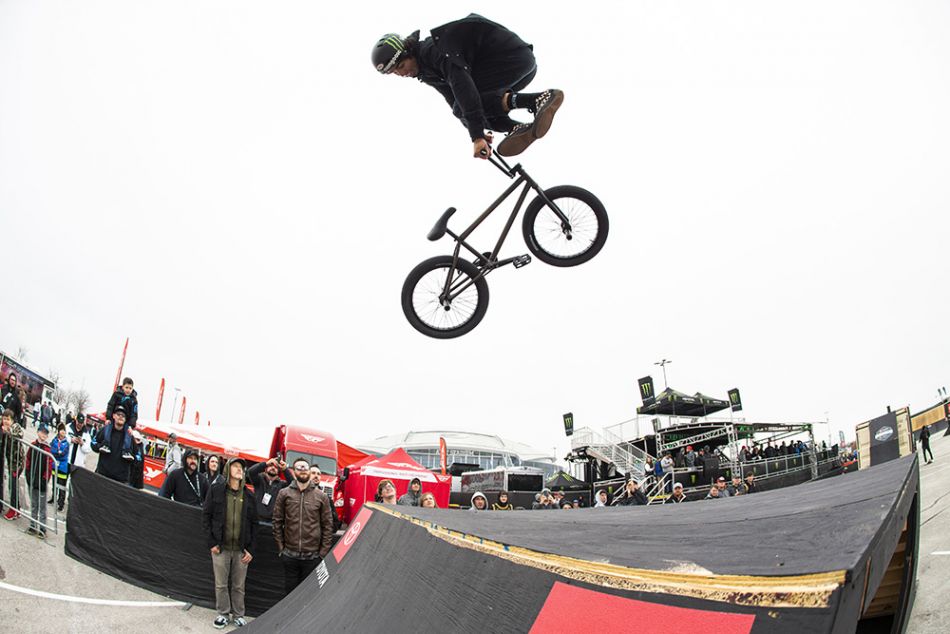 "It was totally unexpected," said Lacey. "Coming to the event was all super last minute and I didn't know what to expect, but I knew all the boys would be out here so it'd be a good time no matter what." When talking about his Best Trick run Lacey said, "The run up was super narrow with the big drop on the side, so it took me a while to get that right."
Lacey flew straight to San Diego from the event and will be hitting the streets all over the world as per usual.

By Monster Energy