The day's medal events included Skateboard Park, Vert, and Vert Best Trick as well as BMX Street. With all courses designed by California Skateparks, the experts behind X Games competition set-ups, the CA|TF provided the perfect backdrop for history-making performances.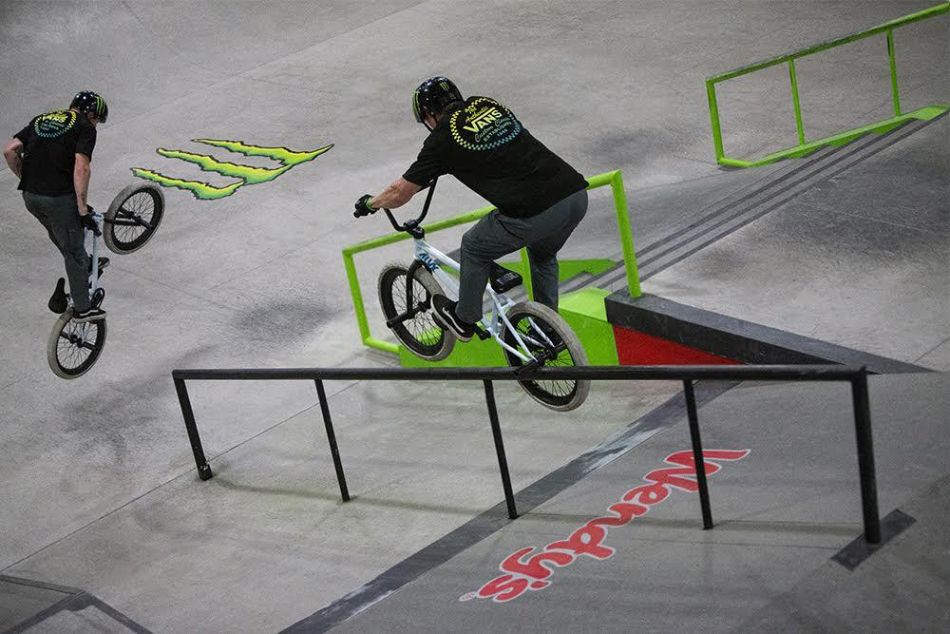 Wendy's BMX Street: Monster Energy's Felix Prangenberg Takes Silver, Alex Donnachie Bronze
Wrapping up a big day at the California Training Facility, the Wendy's BMX Street final brought out eight of the world's leading freestyle BMX riders. In a 30-minute jam session with winners decided on best run scores, the finalists attacked the long, rectangular course featuring several handrails, banks, wall rides, ledges and a Euro Gap.
As the session intensified, 23-year-old Prangenberg from Rossbach, Germany came through with consistency and finesse to clinch the silver medal. Highlights in several flawless runs included uprail to hard 540 the handrail, 360 bar spin fakie on the quarterpipe into a manual off the centerpiece, gap out to peg grind, and a bar spin to ice pick grind the big rail.
Friday's BMX Street silver is Prangenberg's second X Games podium after his silver medal from X Games Shanghai 2019. Also make sure to watch Prangenberg's entry in the Real BMX 2021 video contest, with winners announced July 17th.
Prangenberg was joined on the podium by BMX whiz kid Alex Donnachie in third place. No stranger to competitions, the 27-year-old from Perthshire already made history as the first Scottish athlete ever to medal at X Games when he took BMX Street gold at X Games Sydney 2018.
In his stacked final runs at the CA|TF, Donnachie posted innovative moves such as over toothpick to manual to crooked grind 180 the rail, up crooked grind to 360, and nollie to peg grind 180 to earn the bronze medal. Friday's BMX Street final concludes the BMX portion of X Games 2021, with Monster Energy riders claiming a total of ten medals, including four gold, in a dominant performance.