(Fédération Française de Cyclisme) French Cup, and riders were able to collect UCI (Union Cycliste Internationale) points for the world ranking qualification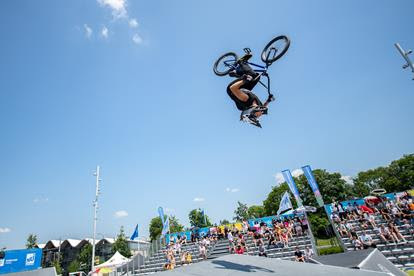 process, one year ahead of the Paris 2024 Olympic Games. Alongside the national elite like Anthony Jeanjean or Laury Perez, riders from all over the world delighted the audience: Great Britain, Germany, the Netherlands, Brazil and China with no fewer than 7 athletes in the Pro Women category!
On this Sunday, with a number of finals on the program, the Porte de Mars esplanade was crowded with neophytes and urban sports enthusiasts who came to enjoy the summer weather. After the Junior and Amateur categories, the Women's BMX Freestyle Park category was very promising, given the international level announced for this stage. The Chinese team came out in force and swept all the podium places: Yawen Deng took first place, ahead of team-mates Huimin Zhou (2nd) and Jiaqi Sun (3rd). France's Laury Perez takes 5th place after her podium at FISE Montpellier.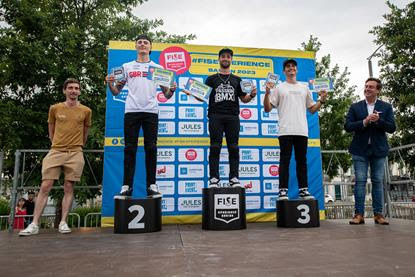 To round off the weekend, the crowd was out in force for the BMX Freestyle Park Pro final. Encouraged by the warm welcome from the spectators, Hérault's Anthony Jeanjean excelled with his technical tricks, taking gold once again in Reims, ahead of England's Dylan Hessey and American Bryce Tryon.
This summer, the FISE Xperience Series tour continues its road trip across France! After Tignes and Reims, it's on to Thonon-les-Bains from August 12 to 14, before heading for Le Havre from August 25 to 27.