Jeremy Malott: I really enjoy all of the Fise events, it's always a rad time being in a new country with all your homies! But one of my all time favorites is the Extreme Barcelona contest in Spain. Love the country and I got to bring my girlfriend along with me so it was sick!
What contest placing were you stoked on this year?
Jeremy Malott: I was pumped to podium at the Fise stop in Budapest Hungary, as well as take 2nd place in the Extreme Barcelona!
What trick/move were you happy to pull for the first time this year?
Jeremy Malott: One of my favorites has to be the straight flip drop. I threw it for the first time in my run in Budapest and I was fortunate enough to roll away!
What BMX move stands out the most to you that somebody did this year?
Jeremy Malott: 720 double whip by Baldock has been a trick I want to throw! So seeing that done so easy is rad!
Who had the best looking bike in 2017?
Jeremy Malott: I'd say myself haha jk. Logan brought out the all jet fuel beast and after I seen that I️, as well as a few other Hyper riders, had to try it for ourselves!
Who had the best video/video-part that stuck out to you?
Jeremy Malott: I didn't watch too many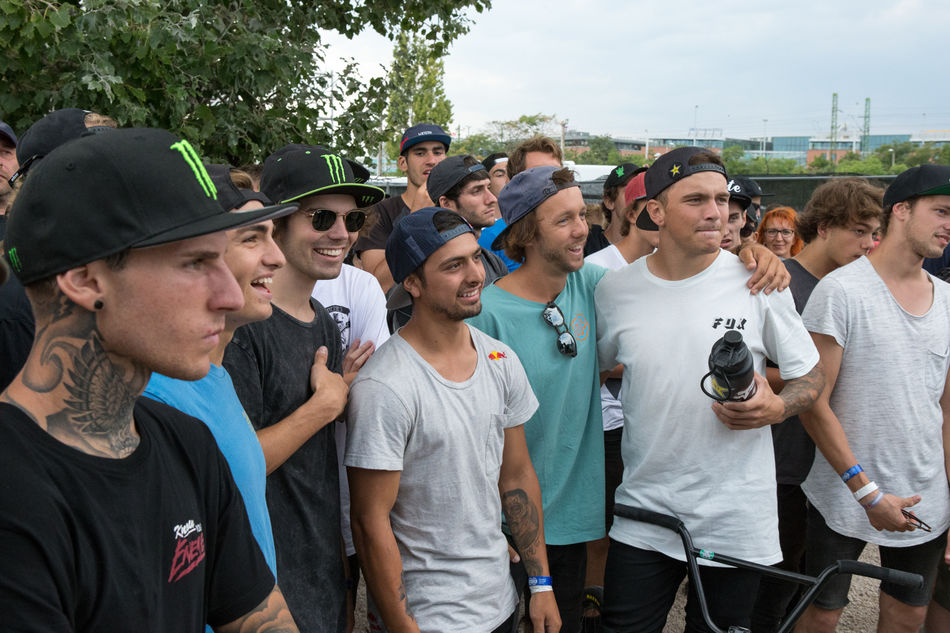 edits unfortunately
What was your worst injury in 2017?
Jeremy Malott: Probably breaking my arm/wrist early in the year.
Worst thing that happened while you're on the road?
Jeremy Malott: Started riding to the course and forgot to tighten my bars and when they moved I went to fix them and realized I had no tools.
How many flat tires did you have the past 12 months?
Jeremy Malott: 2
Best meal you had?

Jeremy Malott: Butter chicken in Canada
Best party you visited in 2017?
Jeremy Malott: No party haha
Raddest person you got to hang out with this year?
Jeremy Malott: Literally all the boys! Always a sick time seeing them!
Best thing you saw in 2017?
Jeremy Malott: Colton Walker win a gold medal at his first X games!
Plans for 2018?
Jeremy Malott: Do everything I can to be my very best and take some rad trips!

Pics by CDR, BDJ, Jeremy