Paul Thoelen: "TDE Contest" in Kiel, Germany in October last year.
Last movie you saw?
Paul Thoelen: Fracture
Last beer you drank?
Paul Thoelen: At a little jam at Tower trails in Schwerin, Germany. Shoutout to the locals. Good times.
Last time you freaked out?
Paul Thoelen: I was trying to film an insta clip two weeks ago and it just didn't work.
Last injury?
Paul Thoelen: I've torn one of the three AC Ligaments at Red Bull Uncontained last year. After 7 weeks I was finally able to ride again. One week later I crashed again and cracked the exact same ligament again. Once I was feeling good again und was able to ride, corona came around the corner. Pretty shit timing haha.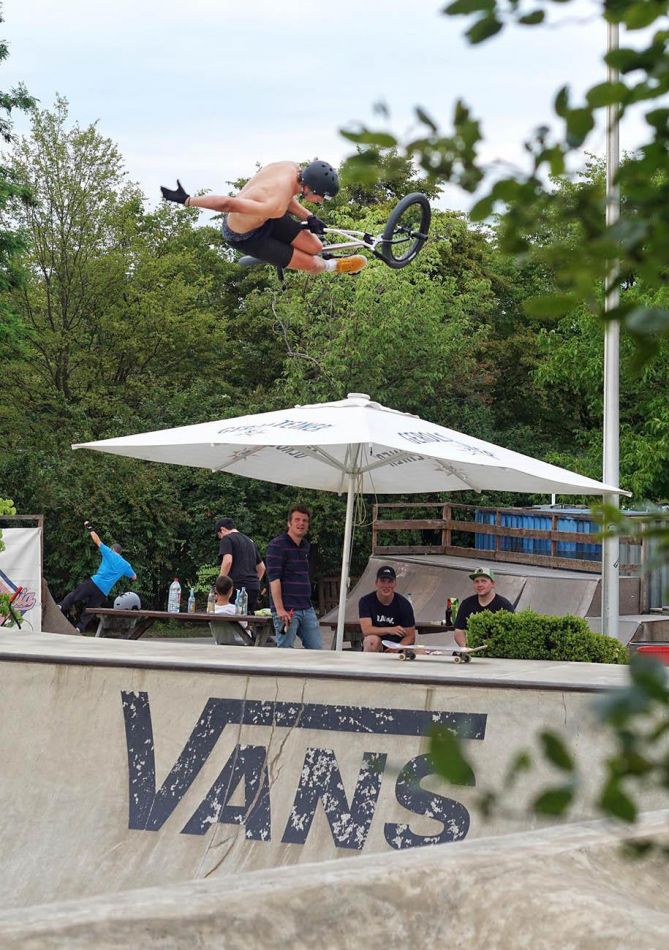 Last time you rode your favourite park?
Paul Thoelen: I rode NorthBrigade in Cologne two weeks ago.
Last time you scared yourself doing a trick?
Paul Thoelen: I was sending Flipwhips again after quite some time not doing them last week. Pretty scary, even though it was only on Resi.
Last jam you liked?
Paul Thoelen: Highway to Hill in Berlin
Last stupid idea you had?
Paul Thoelen: To do Flipwhips in shorts. My shins look and feel terrible now.
Last car you bought?
Paul Thoelen: My red VW T5 Van that I'm in love with.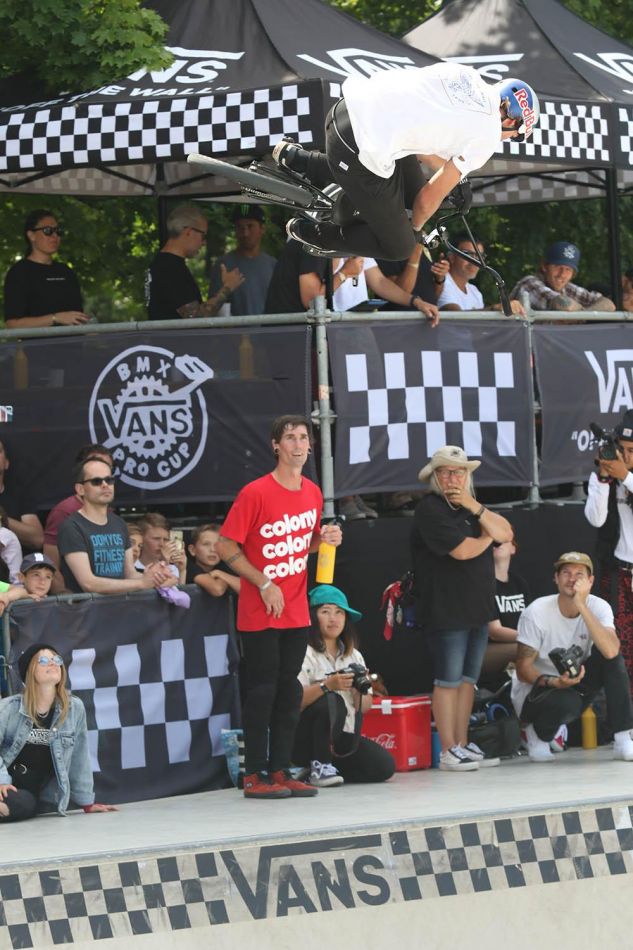 Last music concert you went to?
Paul Thoelen: Milky Chance in December
Last flight you took?
Paul Thoelen: The flight back home from Simple Session in February.
Last flat tire you got?
Paul Thoelen: I don't even remember. These Tall Order tires must be good haha.
Last Netflix series you watched?
Paul Thoelen: Unorthodox. Really good story although it annoyed me to read the subtitles all the time.
Last words?
Paul Thoelen: Of course thank you to my sponsors (Vans, Tall Order, Demolition Parts, SI Destro, Sporthilfe and Perfect BMX Wheels) for believing in me and for the constant support. Also thanks to my family, my girlfriend and my friends for not being annoyed of me in times of lockdown.


The tire slide photo is made by Max Thoelen, Vans Pro Cup shot by Bart de Jong, the other two by Angelo Kurtz