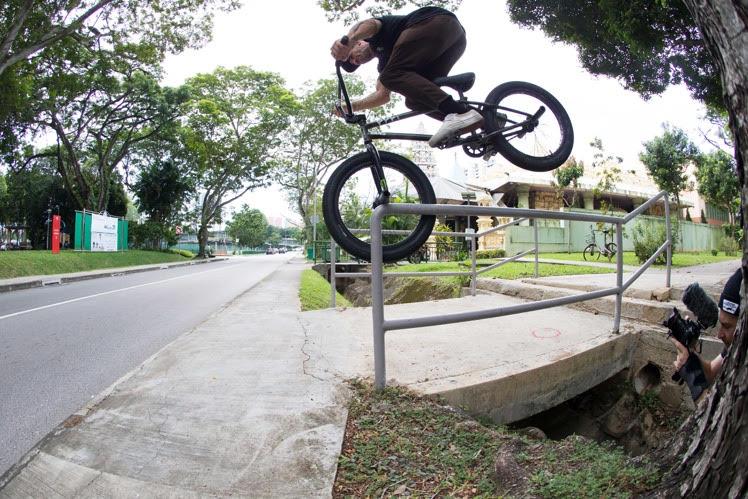 Unlike any other traditional contest format, the Vans Rebel Jam philosophy supports fun, creativity and innovation, integrating custom-designed obstacles and tailored course elements inspired by the sport's storied history and the unique style and approach of each BMX specialty, from Vert and Park, to Street style riding.
Created to inspire the most inventive and original street riding you've ever seen, the Vans Rebel Jam competition will be open to the public for viewing on July 27-28 in Huntington Beach, and will be broadcast via live webcast on July 28 at vansusopenofsurfing.com.
For more info, stay tuned for the latest on the website, and see below for the confirmed field of competitors so far.
Confirmed Riders:
Alex Donnachie
Angie Marino
Anthony Perrin
Augie Simoncini
Boyd Hilder
Broc Raiford
Bruno Hoffmann
Chad Kerley
Colin Varanyak
Corey Martinez
Dakota Roche
Dan Kruk
DeMarcus Paul
Dennis Enarson
Devon Smillie
Eddie Baum
Ethan Corriere
Eric Lichtenberger
Garrett Reynolds
Gaspar Guendulain
Jason Watts
Jesse Gregory
Jordan Godwin
Kevin Kalkoff
Kevin Peraza
Kilian Roth
Lewis Mills
Mark Burnett
Mackenzie Barrois
Natasha Wetzel
Perris Benegas
Reed Stark
Sean Ricany
Trey Jones
Ty Morrow